Top News Updates From The Nation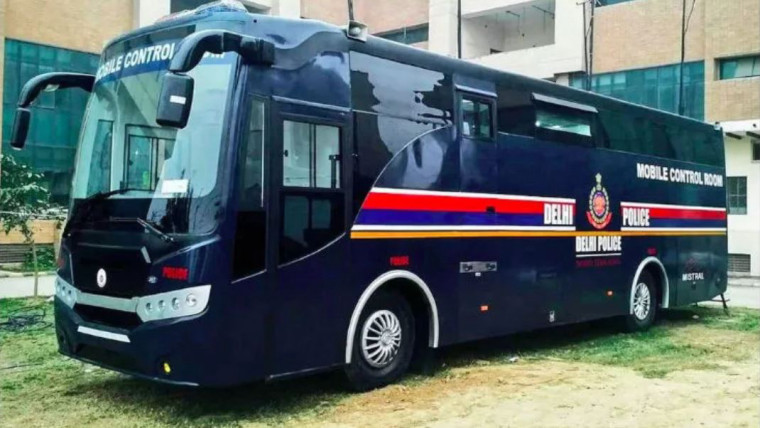 A Hi-tech Mobile Command and Control Vehicle for Delhi Police
A Mobile Command and Control Vehicles (MCCV) with all modern equipment into service has been inducted by the Delhi police. The MCCV will be helpful during tactical security operations and infrastructural protection. The bus has been built over six months and holds a conference room, operation centre, an equipment section with state-of-the-art surveillance and communication equipment. It was built by a Bengaluru based firm named Mistral at a cost of Rs 3.7 crore.
Voluntary Code of Ethics for the General Election 2019
The Social Media Platforms and Internet and Mobile Association of India (IAMAI) presented a 'Voluntary Code of Ethics for the General Election 2019' on March 20, 2019. The code was presented to the Chief Election Commissioner Sunil Arora, and Election Commissioners Ashok Lavasa and Sushil Chandra. The code ensures free, fair and ethical usage of Social Media Platforms for the elections. It is voluntarily agreed upon by the participants and is effective immediately.
New Bill in Mizoram to keep Illegal Immigrants in check
The Mizoram assembly unanimously passed Mizoram Maintenance of Household Register Bill, 2019. The bill was introduced in the assembly by Chief Minister Zoramthanga. As per the law, a comprehensive data base of the residents will be maintained. The enactment of the bill will help the state government in detecting foreigners and identifying genuine residents of the state.
Nirav Modi Arrested by London Police and Denied Bail
Indian diamond businessman Nirav Modi was arrested at a bank branch in London by the Metropolitan Police on March 19, 2019. He was brought before district judge Marie Mallon and denied bail on March 20, 2019. Modi was accused in the Rs.13,000 crore Punjab National Bank fraud case. He will now appear before Emma Arbuthnot, the Chief Magistrate of Westminster Magistrates Court, who ordered Vijay Mallya's extradition on March 29.
India's First Transgender Election Ambassador
For the first time in Indian history, a transgender has been appointed as a goodwill ambassador by The Election Commission of India. Transgender activist Gauri Sawant has been appointed as one of the goodwill ambassadors of the Election Commission in Maharashtra. Sawant responsibility will be to visit transgenders and appeal to them to enrol as voters in order to exercise their right to vote.
---
---
---