Nari Shakti Puraskar 2019 winners complete list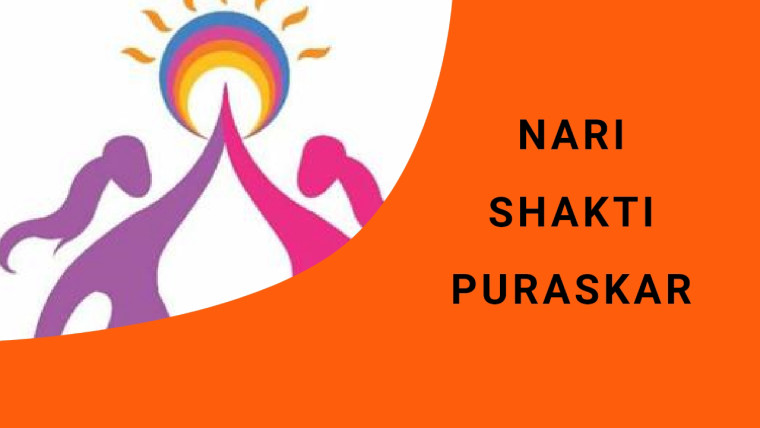 On the occasion of International Women's Day, President Ram Nath Kovind conferred Nari Shakti Puraskar to 15 eminent women.
Women from various fields like sports, agriculture, education, armed forces, handicrafts, wildlife conservation and afforestation were chosen for this honour.
Let's take a look at all the 15 winners of the Nari Shakti Puraskar 2019.
105 yr old Bhageerathi Amma and 96 yr old Karthyayini Amma received the award for their contribution to literacy programs in India.
Bhageerathi Amma cleared the fourth standard examination by becoming the oldest equivalency course student of Kerala State Literacy Mission.
Karthyayini Amma scored 98% marks and topped AkshraLaksham, a flagship programme of the Kerala State Literacy Mission.
104 yr old Mann Kaur was presented with Nari Shakti Puraskar for her achievement in athletics. She is known as Miracle of Chandigarh and has won over 30 medals in track and field events across the world.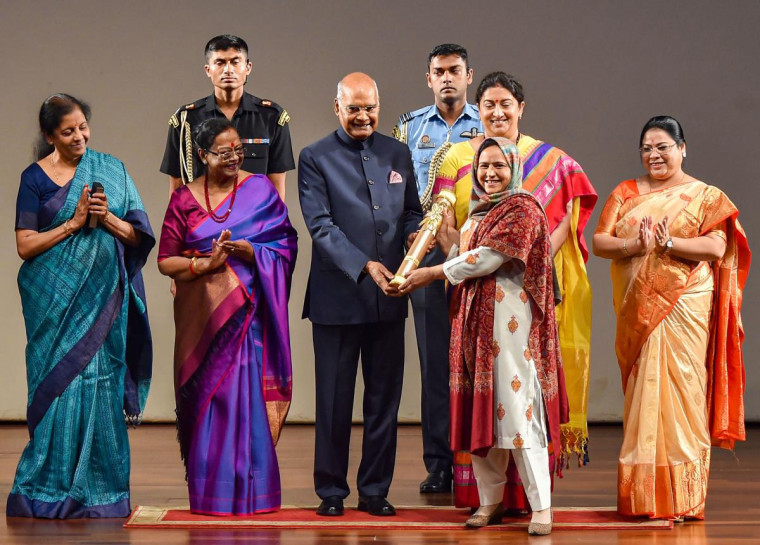 Arifa Jan, founder of Numdha Handicrafts received the award as she trained over 100 women in Kashmir.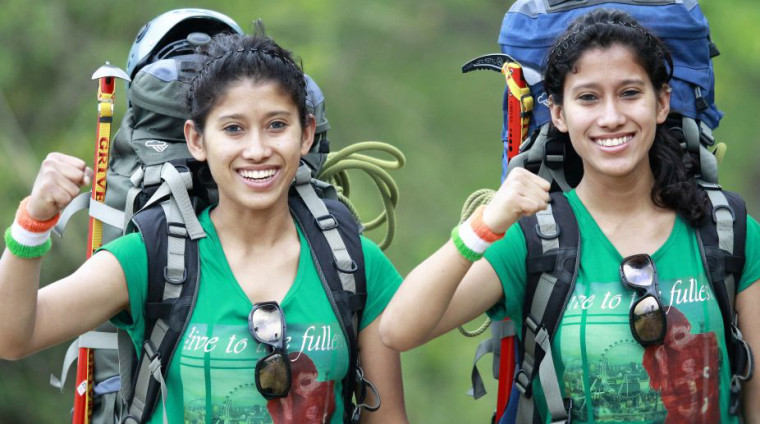 Tashi and Nungshi, mountaineering twins and the first female twins to scale Mt Everest in 2013 were awarded the Nari Shakti Puraskar for their work.
Mohana Jitarwal, Avani Chaturvedi and Bhawana Kanth received the award as they made the nation proud by becoming the first three Indian women pilots to take a solo flight.
Nilza Wangmo from Ladakh received the Nari Shakti Puraskar as she represented the traditional Ladakhi cuisines and recipes across India.
Kalavati Devi was honoured for her efforts as she worked to reduce open defecation by building over 4000 toilets in the villages of Kanpur.
Padala Bhudevi, working for the development of widows and tribal women through community-based organization CAVS (Chinnai Adhivasi Vikas Society) was also conferred with the award.
Rashmi Urdhwardeshe made a significant contribution by signing of MoU with Michelin India to drive forward collaboration in automobile technologies projects in the country. She was awarded the Nari Shakti Puraskar by the president too.
Chami Murmu also known as the Lady Tarzan from Jharkhand was awarded the Nari Shakti Puraskar as she successfully planted more than 25 lakh trees and worked for protecting the local wildlife.
Bina Devi from Bihar, famous as Mashroom Mahila received the award for popularizing mushroom cultivation.
For all such updates related to current affairs, follow Eduwhere Community. You can also get various notifications related to upcoming exams, notifications along with useful tips and tricks.
Eduwhere.in is a platform perfect for preparations for your upcoming exams. An excellent source for mock tests is the Eduwhere Edge pass. With the Eduwhere Edge pass, you can solve mock tests of several different exams with just one subscription plan. If you are planning to give various exams, don't pay for mock tests separately for them. Buy the Eduwhere pass and get access to 300 mock tests for different examinations like SSC, Bank PO, IBPS, SBI PO, SBI Clerk, JEE, NEET, CLAT, AFCAT, CAT, MAT, XAT, RRB, CTET, LIC ADO and many more.
---
---
---