Best CLAT Online Coaching in India
Online coaching for preparing for the CLAT Exam is becoming more popular in the education field these days. Students can prepare for CLAT exams at any time and from anywhere with online CLAT coaching. If you want to take the CLAT exam and are looking for the best online coaching for CLAT in India, you will find everything you need to know in this article.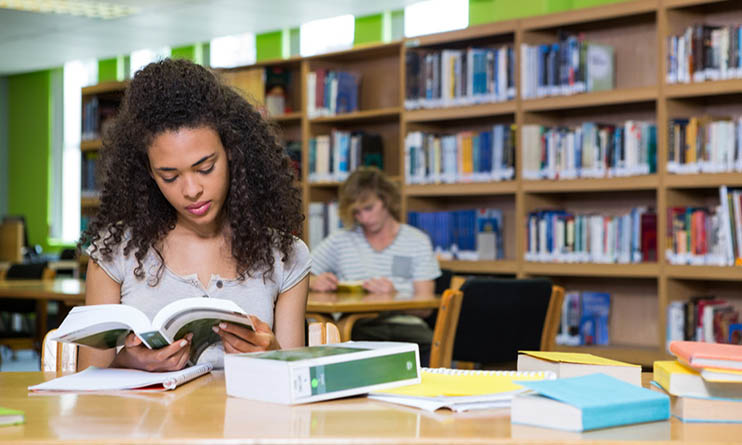 About CLAT Exam
The standard law admission test, also called CLAT, is an all-India test for undergraduate and graduate law programmes. It is given by 17 well-known NLUs (National Law Universities). It's a pretty common question when getting ready for the CLAT, which is hard to pass and requires a lot of work to do well on. If you want to take the CLAT, you need the best CLAT online coaching in India to help you.
Every year, thousands of people take the CLAT, but only a small number get into college. You don't just need to learn what questions are on the CLAT; you also need to be guided as well as possible. This is why you should join the best CLAT online coaching. You will also need to do the practise tests because they are important for the real test. If you don't give mocks, you're not doing what it takes to be in the NLU. So be sure to take the practise tests. There is no specific need to study beyond the syllabus, and this is what the CLAT Online coaching teaches you in-depth. So, here are the best CLAT online coaching sites where you can go for the CLAT course and the CLAT test series.
Top 7 Online CLAT Coaching in India for 2024
After doing a lot of research, we've put together a list of the Top 7 CLAT coaching in India to help you realise your dream and get a job in the law field.
Law Prep Tutorial
TIME
IMS
Sriram Law Academy
CLAT Gurukul
Career launcher
CLAT Possible
TopRankers
Law Prep Tutorial
Law Prep Tutorial is one of India's most well-known places to prepare for law school entrance exams. The Institute offers training for the CLAT entrance exam both online and in person. In addition, The institute is providing live/ video classes, monthly current affairs, complete LMS access, 400+ subject-relevant topic tests, and 100+ Mock tests (CLAT, AILET, and other exams) (CLAT, AILET, and other exams). Along with CLAT, it helps students get ready for ALLET, SET, CET, SLAT, and other entrance and competitive exams in law.
TIME
Time is also the best place to get ready for the CLAT exam online. The TIME also offers offline classes for CAT, GATE, IPM, CLAT, BBA, BANK PO, SSC CGL, GRE, GMAT, and IIT Foundation. They also give you a well-made test series that matches the new pattern design and can help you. They want the people who take their courses to get the most out of them as possible. You can find out more about the CLAT courses on the official TIME website. They also provide an online test series that you may choose to buy.
IMS: Best online CLAT training
Prof. N. R. Rane started IMS Learning Resources in India in 1977. It was the first place to study for the CLAT and other management entrance exams. IMS is a popular choice for online coaching for the CLAT and other law exams. They also have great teachers who create courses for students who want to do well in school. The IMS also has a series of in-depth, topic-based practise tests for the CLAT. You can use their courses and practise tests by going to their website.
Sriram Law Academy
Since 2002, Sriram Law Academy has been one of the best online places to prepare for the CLAT. They give you books and courses that you can take to help you prepare better. They come up with the best Law courses for people who want to go to the NLU. Students can also use email to ask questions and get answers. So you can choose their time because it might be the best for you.
CLAT Gurukul
It is one of the best places in Patna to get help with the CLAT. They have both a classroom-based coaching institute and online courses for CLAT, which is their most popular course. You can also think about the CLAT gurukul as a way to prepare. Along with CLAT Online Coaching, The CLAT Gurukul offers study notes, test papers based on past year papers, step-by-step solutions, online videos for studying, and many tests. The CLAT Gurukul is well-known for offering affordable test series based on the new format.
Career Launcher
Career Launcher was started in 1995 with the goal of helping people see how successful they could be. The institute is also well-known as one of the best places to study online for the CLAT exam. This is a well-known brand that has been around for a long time. They offer Online CLAT Coaching, CLAT test series, and the best study materials from a preparation point of view.
Even if you only want the test series and not the full-length course, you can use the career launcher because they have the best and highest-quality test series and study materials for the CLAT and other law exams. Visit the site to find out more.
CLAT Possible
CLAT Possible is a professional learning coaching institute that was started to give people who want to get into CLAT a place to learn. They offer both online and in-person classes to help people prepare for the CLAT and other competitive exams. In addition, they help their students with mentoring and counselling.
They have teachers who are very skilled and have a lot of experience that you can talk to if you get stuck in the preparation phase. They have easy-to-understand materials online. They also offer an e-library and study plans to make it easy to get ready. Because of this, every student gets the best possible education, and they all do very well on their entrance exams.
TopRankers
Launched in 2015, Top Rankers is India's most popular digital platform for career counselling and preparation. One of the best and most well-known places to get the best CLAT Online Coaching, study materials, and test series is TopRankers.
They have different CLAT batches, such as Freshers, Droppers, and the CLAT rapid revision batch, which is the best way to take your preparation to the next level. They offer classes in both Hindi and English, so you can choose whichever one works best for you. The CLAT Online test series and full-length mock tests are also offered by the Institute. You will also get two free full-length practise tests.
---
---
---