What percentile should a candidate score to get a call from IIM?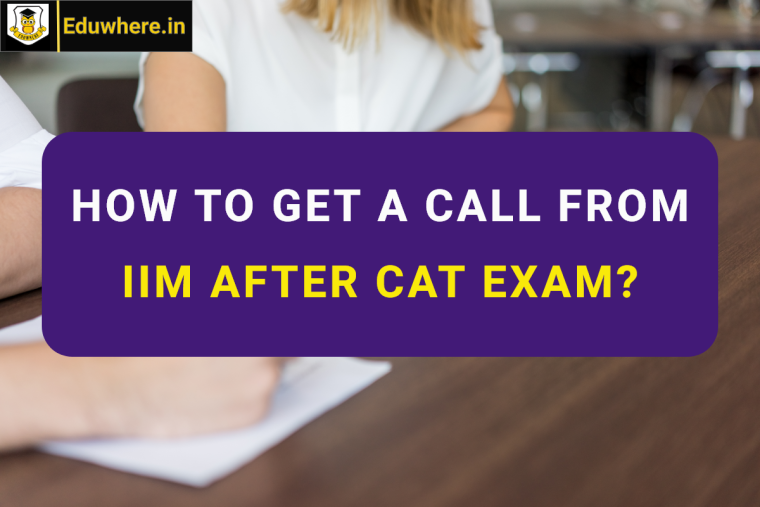 The cut-off is one of the major criteria when it comes to the selection of deserving candidates through competitive entrance exams. IIMs and other colleges release CAT cut-off to shortlist the candidates for different management programmes offered by them. CAT is one among the highly competitive and coveted entrance exams in India that is conducted every year to help candidates get admission in IIMs and other top management colleges across the country. With CAT 2019 approaching soon on November 24, 2019, along with the preparation candidates have now also started focusing on the required percentile and cut-offs of IIMs.
Selection of a candidate in a particular IIM depends on various factors including the IIM's ranking, candidate's score, CAT percentile etc. To ensure that you do not just clear the exam but get the required score to secure a seat in the desired B-school, you should be aware of all these factors. Here we provide all these details related to CAT percentile, previous year cut-offs of IIMs and a few tips to reach that score.
When eyeing IIMs to pursue a management degree, you also need to know the below-given points:
1. If you want to get admission in IIM Ahmedabad, you should majorly focus on the percentile and cut-off more than your academic qualification. You can make it to IIM Ahmedabad with a 65+ score in X, XII and graduation, but the minimum cut-off for the college is 99.65+.
2. To get admission in other IIMs, you also need to have a decent academic background.
3. You can get a call from IIM Bangalore, Kozhikode etc. with 96-97 percentile if you have a good score of 90+ in X and XII and 80+ in graduation.
4. The cut-off for new IIMs including IIM Sambalpur, IIM Ranchi, Raipur, Rohtak, Udaipur, Trichy and Kashipur is expected to be 90+ percentile.
So, in short, you can expect a call from an IIM if you get 98.5+ percentile with a decent academic background.
You can take CAT online mock tests at Eduwhere.in and practise more.
Previous year cut-offs of different IIMS
Analysis of previous year cut-offs of different IIMS will help you understand the trend and give your CAT 2019 preparation a right direction. Check the table below to get an idea of the previous year CAT cut-offs for different IIMs.
CAT Cut Off 2018 for various IIMs
Expected CAT 2019 Cutoff
Based on the previous year cut-off analysis of different IIMs, the below-given table shows the expected cut-off for CAT 2019.
The difficulty level of CAT
CAT percentile and cut-off depend on various factors including the total number of seats, difficulty level of the exam, number of applicants, rank or reputation of the IIM conducting the exam and the number of qualified candidates for the next round. Among these, the difficulty level of the exam is the major defining CAT cut-off factor. All the IIMs follow a sectional cut-off pattern where along with the overall cut-off candidates also need to meet the sectional cut-off. Though this is already decided for the colleges, the overall cut-off or the final cut-off is decided based on the difficulty level of the questions asked in the exam.
CAT 2019 preparation tips
To get a call from IIMs for the further round of selection like WAT- GD/PI, candidates need to qualify the sectional as well as the overall cut-off. Based on this, here we share a few CAT preparation tips with you.
Previous Year Sectional Cut-offs of IIMs
Previous Year Sectional Cut-offs of IIMs
As there is a sectional cut-off in CAT, you cannot expect a call for IIMs by simply meeting the minimum cut-off. To meet this condition, you need to lay equal emphasis on each section and follow a strategic approach to clear all sections with a good score.
As you get only 60 minutes to solve 100 questions, focus on sectional time-management
Understand the difficulty level of the exam by quickly scanning through the question paper
Identify easy, medium and difficult questions and start with the easy ones to save more time for the difficult questions
Avoid marking an answer if you are completely clueless about it
Since the CAT has negative marking, you need to be very careful with your answers. Each wrong answer can drastically affect your overall percentile. So, stay away from making flukes and mark an answer only when you are sure about it.
Number of questions to attempt in each section
As there is negative marking, you should focus more on marking answers with the maximum accuracy. Find below the number of estimated correct answers you should mark to meet CAT cut-off to get a call from IIM:
QA - Total score of 70-75 (23-25 attempts out of 34)

DI & LR - Total score of 65-70 (22-24 attempts out of 32)

VARC - Total score of 55-60 (20-22 attempts out of 34)

Overall - Total score of around 175
Honestly, CAT percentile is a tricky game, which you can win only with the right CAT exam preparation strategies and dedication. Keep the points given here in the mind, stay focused on your goal and get ready to win the battle. Just remember that choose a particular IIM and target that instead of trying to just crack the exam with an expectation of getting admission in any B-school.
---
---
---