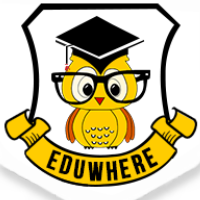 ---
Posts made by Neha Gore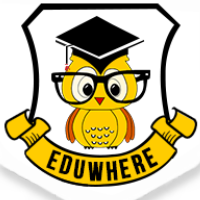 The Boards examinations and IIT JEE examinations are scheduled to take place one after the other, and a lot of candidates find it overwhelming to prepare for both the exams simultaneously. However, there is an easy solution to this problem- striking a balance between the preparations for both the exams. While it may seem like an impossible feat to achieve, considering the vast syllabus for both Boards and JEE Mains, developing a proper schedule and regular practice tests on online mock test platforms like Eduwhere can help candidates focus on both the examinations simultaneously. Candidates can also benefit from two sessions of IIT JEE introduced by National Testing Agency or NTA.
The JEE Main paper pattern
Daily schedule for both JEE and Boards preparation
Following a proper routine is an excellent disciplinary measure that candidates can use to maximize their productivity. If you haven't been able to come up with a study schedule for your upcoming exams, this routine can be of use to you:
This, of course, is a rough example of the course you can take for studying daily. Your schedule can change according to your own needs, however, this has been prepared to ensure that you combine both work and leisure in equal amounts so that you don't feel overworked or too stressed at any point.
We would suggest using the same schedule to prepare for both JEE Main preparation and Boards on alternate days of the week. So, if you dedicate one day to preparing a topic for JEE main, then the next day can be scheduled for Boards preparation. Now, with the daily study schedule done, let us take a look at a weekly study plan that you can use three months before your boards and your JEE Mains to prepare the topics for both Class XI and class XII.
Month 1 for IIT JEE Main Preparation & Board Exams
Month 2

for IIT JEE Main Preparation & Board Exams
Month 3

for IIT JEE Main Preparation & Board Exams
With this schedule, you will get a rough idea of how many topics you need to cover daily in all the three subjects of JEE Main to make sure that you have a good knowledge of everything before the exam approaches. You can combine the daily study routine with this schedule to get the best results for the work you put in.
Month wise schedule to help you prepare for JEE and Boards
From January to February, you should focus on your JEE Main preparation.

This is because by now you must have completed your board examinations for your school selection examinations.

During March, your main focus should be on your Board examination. Always remember that doing well in your boards is no less important than cracking JEE.

In April, with your board exams over, go back to revising your JEE syllabus. Your exams will probably be held in the first week of the month, so keep the few days you have in mind to revise your formulae, and maybe solving one to two

mock test for JEE main

to gain some confidence.
Other tips to help you do well in both JEE and Boards
While working on your numerical, you must focus on developing your speed.

Make small notes summarizing the important points of each topic. This will help you revise before the exams.

For both JEE and Boards, solving test papers will help you learn the format of the examinations well. Especially for JEE, you should solve at least 5-10

mock tests for JEE main

before sitting for the examination.
Conclusion
Preparing for JEE Main and Boards may seem like a challenge at first, but once you develop a schedule and stick to it habitually, you will be able to ace both the exams with no problem.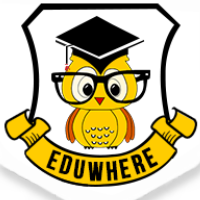 IIT JEE 2020 examination will be conducted in 2 sessions in the month of January and April for the candidates. When it comes to Maths section of IIT JEE examination, practice is the only key to success. Considered as tricky as well as a scoring part of the examination, Mathematics requires regular practice no matter whether you are going for coaching or preparing on your own.
One should always focus on being thorough with the important formulae for Maths and believe in various shortcuts and important formulae for IIT JEE exams.
Click here to take the online mock test for IIT JEE at Eduwhere.in
Take a look at the IIT JEE Main Maths syllabus and important topics to be covered.
| | | |
| --- | --- | --- |
| Sets, Relation and Function | Complex Numbers and Quadratic equation | Matrices and Determinants |
| Mathematical Induction | Permutations and Combinations | Binomial Theorem |
| Sequences & Series | Limit, Continuity and Differentiability | Integral Calculus |
| Differential Equations | Three-Dimensional Geometry | Trigonometry, Vector Algebra |
| Coordinate Geometry | Mathematical Reasoning | Statistics and Probability |
Best Books for IIT JEE Main 2020 Maths preparation
You will come across plenty of study material in the market for your exam preparation. However, here is a list of all the top books that can be referred for the IIT JEE Main 2020 examination.

Coordinate Geometry by S.L. Loney

R.D. Sharma for Class XI & XII

Vishal Joshi ( advance level problems in mathematics)

Trigonometry by S.L. Loney

Cengage series by G.Tewami

Higher Algebra by Hall Knight

Problems in Calculus of One Variable by L.A. Maron

NCERT textbook of class 11th and 12th

Play with graphs by Amit Agarwal
Most Important Topics: Matrices & determinants, Integrals, 3-D geometry, Vector algebra, Probability, Conic section, Trignometry, Sets relation & function
Important Topics: Differential equation, Limits, Quadratic equation, Circle, Binomial theorem, Sequence & Series, Continuity & derivability, Permutation & combination
Good to know Topics: Mathematical reasoning, Height and distance, Application of derivative, Mathematical induction, Application of integrals, Inverse Trignometry
The first session of IIT JEE 2020 will be conducted in January. Candidates don't have much time left for the same along with board exams in parallel. Considering that Mathematics can be a scoring topic, one should start preparing like an early bird. The earlier you start, the better you get every single day.
Prepare a chart for important formulae: It is essential to know all the formulae of Maths to solve questions correctly. For topics like Trigonometry, Probability and Geometry, you won't be able to score without being well-versed with the important formulae.
Previous year question papers: Preparing for a subject and solving questions from the previous year papers can be helpful in self-analysis. Try to solve 1-2 question papers every week while the IIT JEE Main 2020 preparation phase.
Focus on time: Getting correct answers is essential but not at the stake of too much time. While you practice from various question papers, ensure that you don't spend more than expected time over a single question. Try giving special attention to topics that eat your time and note time while practising it.
Work hard on Calculus and Algebra: Calculus and Algebra are considered as the most important topics which you just can't afford to miss. Be thorough with both the topics and prepare wisely such that you are able to solve all the questions within time.
Take online mock tests: Preparing with online mock test platforms like Eduwhere.in can help in having a complete exam like environment. Here you can get the detailed analysis, complete results and solution of the mock test.
Good Luck with your upcoming examination!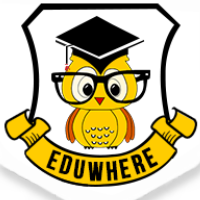 To get admission to the Indian Institute of Technology, candidates all over the country have to apply for JEE examination and clear the same which goes in 2 phases viz. IIT JEE Mains and IIT JEE Advanced.
Several candidates prepare for the IIT JEE examination along with their board exam preparation every year to get into the top engineering institutes of the country. Recently it was decided to have IIT JEE examination in 2 shifts in one year conducted in January and April.
Click here to take online mock tests for IIT JEE Mains 2020.
IIT JEE 2020 Examination Dates
Here are the important dates for IIT JEE exams announced by the National Testing Agency. The entrance examination will be held separately for B. Tech - Paper 1, B. Arch - Paper 2 and B Plan - Paper 3.

IIT JEE Main Examination Pattern
Now let's take a look at the paper pattern for IIT JEE Mains examination for Paper 1, Paper 2 and Paper 3.

To do well in the upcoming IIT JEE Mains 2020 examination, take online mock tests at Eduwhere.in.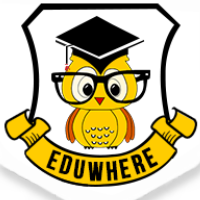 AFCAT examination is conducted twice every year in February and August by the Indian Air Force. The Air Force Common Admission Test recruitment notification for 2020 is out. Aspirants willing to select air force as their career and serve the country should register and start preparing for AFCAT 2020 examinations. Let's take a look at all the AFCT 2020 important updates you should know before you apply for being a part of the Bhartiya Vayu Sena.
Visit Eduwhere.in to take online mock tests for AFCAT 2020 examination.

AFCAT Eligibility Criteria
Age Limit (As on 1 January 2021)
Flying Branch
Minimum Age- 20 yrs
Maximum Age- 24 yrs
Ground Duty (Technical/ Non-Technical Branches)
Minimum Age- 20 yrs
Maximum Age- 26 yrs
Educational Qualification for Flying Branch:
Candidates must have passed with a minimum of 60% in Maths and Physics at Class 12 and
Graduation in any discipline with 60% or equivalent.
The candidate can also be B.E/ BTech with 60% or equivalent. Or
Candidates have cleared section A & B examination of Associate Membership of Institution of Engineers (India) or Aeronautical Society of India with 60% from a recognised University.

Educational Qualification for Ground Duty (Technical)
For Electronics candidates, 60% marks in 10+2 in Physics and Maths. Candidates should have a minimum of 4 yrs graduation/ integrated PG degree in Engineering.
For Mechanical candidates, 60% marks in 10+2 in Physics and Maths with 4 yr degree in Mechanical/ Industrial/ Aeronautical or equivalent degree.
Educational Qualification for Ground Duty (Non- Technical) Graduation in any discipline with minimum 60% or Post Graduation degree with 50%.

AFCAT 2020 Exam Pattern
100 objective questions will be asked in AFCAT examination with 300 marks. For EKT, the number of questions asked will be 50 with 150 marks allotted.
AFCAT 2020 Exam Syllabus
AFCAT examination: General Awareness, Verbal Ability in English, Numerical Ability and Reasoning, Military Aptitude Test
EKT examination: Mechanical, Computer Science, Electrial and Electronics.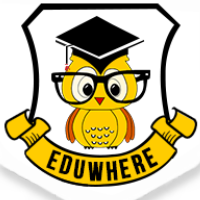 Quantitative Aptitude is scoring as well as tricky when it comes to competitive examination. Banking examinations like IBPS PO, SBI PO, IBPS SO, IBPS Clerk and SBI Clerk along with management examinations like MAT, XAT, CAT, CMAT and SNAP have a quantitative aptitude section. Aspirants need to be well versed with the important formulas required to solve problems.
With various problems from topics like Profit and Loss, Number System, Algebra, Time and Work etc, it takes thorough practice to do well in this section. Problems related to trains are also often asked.
Here are some quick preparation tricks for you to do well in the problems related to trains.
Take a look at some important formulas for problems related to trains in banking as well as management examinations.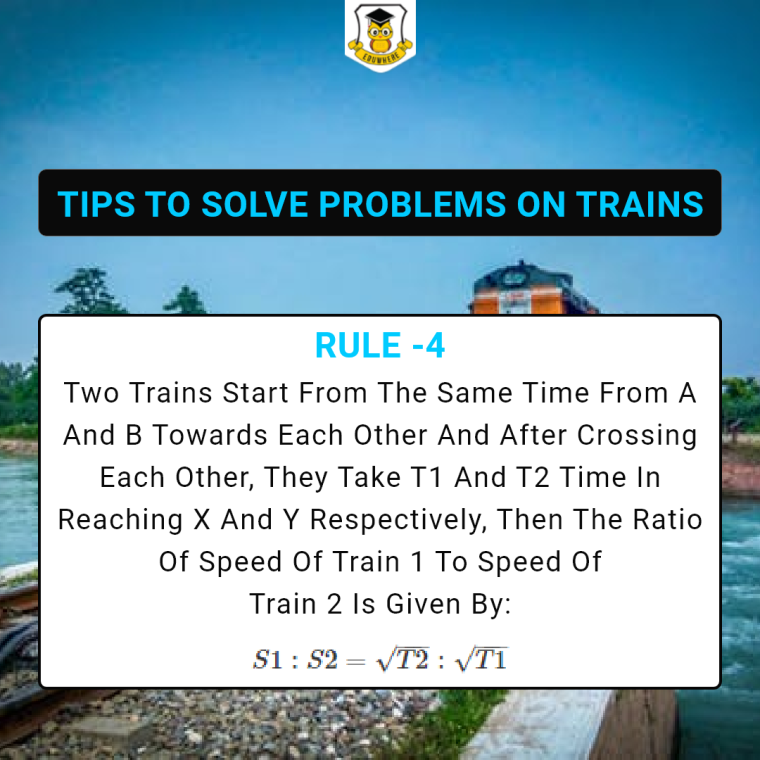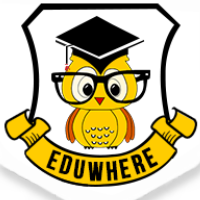 If you are an MBA aspirant then you must already know that colleges that are affiliated to Symbiosis International Deemed University are among the most sought-after B-schools in India.
If you want to get into any of the top MBA colleges in India that belong to the Symbiosis group, then your target should be to first crack the SNAP (Symbiosis National Aptitude Test) entrance examination that is conducted by Symbiosis Pune, one of the top B-schools in the country.
To gear up, you can take various SNAP mock tests and practice exams online from reliable platforms like Eduwhere. And of course, some expert tips and tricks to help you prepare will ensure that you fetch fantastic results.
Now, let us start with getting familiar with SNAP and find out all about it.
SNAP eligibility
For students belonging to general category - To take this examination, a candidate must hold a Bachelor's Degree with not less than 50% marks overall.
In case of reserved category students, at least 45% marks overall are needed along with the Bachelor's Degree.
SNAP Exam Fees And Important Dates
SNAP exam fees is Rs 1750/- and the last date for applying is 23rd Nov 2019.
Get ready to sit for the examination as the examination date is quite near, 15th December 2019, save the date. You have less than one month and it is high time to start preparing smartly for the examination.
Preparing for SNAP
To start with, you have to have a very clear concept as regards the syllabus and the SNAP paper pattern. When you'll look at the pattern and the questions you will be able to fathom your weak points and plus points. You will find some topics are known to you while some will be new. Don't try to overburden your brain by taking in new information rather it is best to nurture your strong points so that you can score marks. At this point, wasting any time is not at all-wise.
SNAP exam pattern
SNAP has three sections such as -
Quantitative Ability,

Data Interpretation & Data Sufficiency,

General English which consists of verbal ability

Analytical & Logical Reasoning.
The exam duration is 2 hours and there will be 110 questions in total. The total marks allotted for the entire paper is 150. There can be at least five special questions from each section furthermore the mode of the test will be online. If you answer a question incorrectly then 25% of the mark or marks will be deducted for each incorrect answer.
Let us now look at the section-wise marks distribution to understand the pattern fully…
For every correct answer in the sections consisting of Data interpretation, data sufficiency, and quantitative analysis 1 mark will be given while in case of General English and Logical and analytical reasoning 1.5 marks will be given.
More preparation tips
Since you have very less time for SNAP 2019, make full use of this time with more and more SNAP mock tests online on Eduwhere. Time is important and you have to utilize each minute. You can't afford to get confused at this point. You have to follow a time table religiously so as revise the topics that you have prepared. Dedicate at least one hour for each topic, if you can afford to spend more time on each topic, better for you.
A clear concept will certainly fetch you more marks so don't compromise on that. Make sure that you have a clear concept of each topic, yes; you might not know everything but ensure that whatever you know is strong and right. Just going through all the formulae won't help you. You have to solve difficult questions and have a thorough knowledge of the concepts that way you will be easily handling the trick questions that make quantitative and logical reasoning sections so damn difficult.
Books to prepare for each section
SNAP exam preparation books

are very important - you must prepare well for all the sections but pay more attention to the arithmetic and logical reasoning section since these sections are usually tougher than the general English section

.

For the Quantitative Ability

section, you must know how to save time so practice calculating with the help of cubes, tables, squares, decimal and fractions, etc. Refer to books like Quantitative Aptitude by R.S. Aggarwal, TMH Publication's How to Prepare for Quantitative Ability for CAT.

For Data Interpretation & Data Sufficiency

there plenty of well-known books like Arun Sharma

's How to prepare for Data Interpretation for CAT

and more.

For General English

section you can follow daily newspapers, ready good journals to increase your vocabulary. There are some great books for practice too, like Verbal Ability and Reading Comprehension for CAT by Arun Sharma and Meenakshi Upadhyay, Target SNAP (English) by Disha Publications exclusively designed for SNAP candidates, Barron's Pocket Guide to Vocabulary and more.

For Analytical & Logical Reasoning

section

there are many well-known books available in the market such as

RS Aggrawals' Verbal and Non-Verbal Reasoning Book, Arun Sharma's How to Prepare for Logical Reasoning for CAT, Logical Reasoning book by Arihant Publication and others.
Bonus tip!!
For the section of analytical and logical reasoning, you have to target at least 20 questions and try to answer those questions correctly. Remember you have very less time and you must answer as many questions as possible so try to answer 20 plus or at least 20 questions within 30 minutes which means you are getting 1.5 minutes to answer each question. In case of the Verbal Ability or General English section, try to answer at least 30 questions in 30 minutes and for the section consisting of quantitative ability, data interpretation and data sufficiency you can take up to 40 minutes and in these 40 minutes you have to at least attempt 24 to 28 questions.
Final words
On the day of the actual examination don't get nervous just remember that no matter how many questions you are attempting your answers must be right so don't waste time on questions that are simply confusing you, rather, attempt those that are straight forward and you are strong at. Time is a constraint in these kinds of entrance examinations for you must answer as many questions as possible in a limited amount of time.
The right study materials will help you immensely in this regard, but don't forget to take as many mock test series, practice tests, from trustworthy platforms like Eduwhere as they say "practice makes a man perfect".
So here's wishing you the very best!!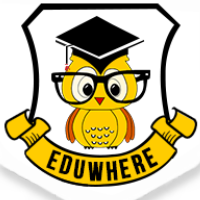 Management students all over the country take part in several tests each year to secure admission in reputed institutions.
The Common Admission Test or the CAT exam is undertaken by thousands of students across the country to gain admission to IIMs. Similarly, the Xavier Aptitude Test or XAT is also a test which grants admission into management programs in different institutes. In fact, XAT is considered to be the second most popular management exam in the country, after the CAT.
Now, because the examinations are quite similar, the question that arises is - "Which of the two exams is more competitive?"
In this blog, let's compare both the exams based on course subjects, the number of candidates attempting the exam each year, and the difficulty level of the two exams.
Click here to take online mock tests for XAT examination.
Conducting body, exam syllabus and pattern for CAT exam and XAT
Exam Marking Scheme
CAT and XAT are both held for one hundred marks each.
Both XAT and CAT have a negative marking scheme. The difference is that for XAT, the negative marking is slightly less - 1/4th of the mark given. In the case of CAT negative marketing, the number or figure increases to about 1/3rd of the total marks given.
In CAT, each candidate has to answer a different set of questions. This affects the eventual marking and cut-off of the exam too. The marks of the CAT exam are decided in a dual-stage process. First, the raw score of the candidate is calculated, and then the scaled score is declared. The raw score is the actual score calculated based on the questions answered correctly or incorrectly by the candidate. Now, since CAT is conducted in two slots with varying levels of difficulty, this raw score is converted into the percentile i.e. scaled score through a normalization process. This helps to establish the ranks of the candidates.
The entire process is a bit more complicated than the marking scheme for XAT.
Mode of examination and Timings for CAT and XAT exam
CAT has a time limit for each section. Candidates can only spend one hour on each section, following which they need to move on to the next section. CAT has a total time limit of 2 hours and 50 minutes. The examination is held in the online mode over two days.
The XAT exam also has a similar time limit, but there is no time limit for any individual sections. Candidates are expected to answer 72 questions in 3 hours.
Difficulty level
Among the two examinations, XAT is usually considered to be the more difficult, both because of the two extra sections that students have to complete as well as the difficult questions which appear on the exam.
The Essay writing section in XAT requires a lot of attention and time, which some candidates find a little difficult to manage.
CAT syllabus does not have such a section. Candidates feel that the most difficult section in CAT is the Data Interpretation and Logical Reasoning section.
The XAT syllabus also has a General Knowledge section, which is also considered to be more difficult to manage because of the large number of topics that students need to cover. Candidates need to be up to date about all the goings-on of the world, for which they can watch news channels, read news dailies and magazines too.
The essay writing and general knowledge sections are not included while calculating the final score of the XAT exam. However, they form a part of the interview sessions that are conducted by management schools like XLRI and XIMB. Having a thorough knowledge of these sections can influence the selection and admission of candidates in these reputable institutes.
No. of seats offered
The score of the CAT exam is accepted by over 175 IIMs over the country. Each IIM offers about 200-300 seats for candidates. Therefore, the scope for more candidates to get into their dream management institutes is higher when they sit for CAT.
These numbers are significantly lowered in case of the XAT colleges. In comparison with the 175 IIMs, only 120 business schools in the country accept the XAT score, including XLRI, XIMB and Jamshedpur. The seats offered by these schools is also significantly lower, which makes them inaccessible to most students. Therefore it is more difficult to get into a good business school when one sits for XAT, mainly due to the gap between the number of seats offered by the institutes and the sheer majority of people sitting for the examination.
Dates for CAT and XAT 2020
The dates for XAT 2020 have been announced, and the exam is to be held on January 5, 2020.
The CAT 2019 exam is set to be held on Sunday, the 24th of November, 2019.
No of candidates for CAT and XAT exam
Usually, the candidates for CAT colleges are higher than XAT. Approximately 2.5 lakh candidates appear for CAT each year, while only 90,000 candidates appear for XAT.
That being said, the level of competition is higher for XAT than CAT, mainly because of the limited seats in the 120 business schools that accept the XAT score.
In comparison, the competition for CAT candidates is slightly different. This is because almost 175 management institutes accept CAT score in India, but the total number of candidates appearing for CAT is very high, so the competition is also significant here.
Institutes accepting the scores
The XAT scores are taken by XAT colleges, including the member schools of the XAMI, XIMB, XISS Ranchi, XIMR Mumbai and similar institutions. Top institutes like SPIJMR, Wellingkar, and TAPMI also accept XAT scores. For their regular PGDM courses, members of the XLRI body accept only the XAT scores of candidates.
On the other hand, the top management schools of the country that is the IIMs only accept the CAT scores.
Final words
Whether you are taking CAT 2019 or XAT 2020, an adequate amount of preparation is necessary for you to ace any examination. Practising mock tests and solving question papers is one of the best ways in which you can get yourself acquainted with the question patterns and the type of questions that you may encounter in the exam.
That's why you should get Eduwhere, India's largest online exam preparation platform. Find mock tests and an exhaustive amount of question papers that you can solve to master any competitive exam in the country. When it comes to putting your knowledge to the test and sharpening your skills, Eduwhere is your absolute best bet.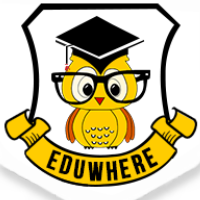 Getting management positions in top companies is the career objective of aspiring youth today. The first step in this journey after graduation is to acquire an MBA degree from a reputed B-school. There are various MBA entrance exams conducted by the top management institutes in India. Among these MBA entrance exams, an exam like CAT is conducted for all the top B-schools while others like XAT is for admission to specific colleges only. To get admission in the best MBA college, you should be aware of the top MBA entrance exams conducted in India.
Read this article to know about the top MBA exams as well as top fields to pursue MBA after successfully cracking management examination.
Click here to take online mock tests for upcoming Management exams at Eduwhere
Top MBA exams in India
Below given is the list of top MBA exams conducted in India for admission to different B-schools. The table with the exam dates will help you decide which exams you should appear for to get admission to your dream college.
CAT Exam - Conducted by any of Indian Institute of Management, CAT score is accepted by 20 IIMs and 100+ B-schools in India.
XAT Exam - This is one of the oldest management entrance exams conducted by XLRI. XAT exam score is accepted by more than 70 B-schools in India.
MAT Exam - All India Management Association (AIMA) conducts this exam four times in a year for admission in several business schools and associate universities across India. The MAT exam is one of the most popular MBA exams in India.
SNAP Exam - Symbiosis International University is the organizing body for SNAP exam. The exam is conducted for admission in different management courses offered by Symbiosis.
CMAT Exam - This is a national-level management entrance exam conducted by the National Testing Agency (NTA). CMAT exam score is accepted by 100+ B-schools accredited by the council.
IIFT Exam - Indian Institute of Foreign Trade for MBA (IB) conducts IIFT every year for admission in its three campuses: Delhi, Kolkata and Kakinada. This is considered a good option for candidates who want to pursue an MBA in international business.
Top 5 MBA courses in India
When it comes to the selection of the right field from the MBA course list, candidates usually get confused due to so many options. So just having knowledge of MBA exams is not enough. Along with the list of exams, you should also be aware of MBA streams to utilize your score for admission to the right course. Enough scope in almost every field further makes it difficult for the students to decide in which stream to pursue an MBA degree. So, to reduce your anxiety related to the selection of the right MBA field, here we bring you the list of top five MBA specializations popular across the country.
1. General Management
Among all the MBA specializations, general management is one of the most popular fields due to its wide acceptance. In this field, students learn a variety of management skills, which they can easily apply in any industry and in any department including human resource, marketing and UX to name a few.
2. MBA in Finance
This is one of the most popular and highly opted for specializations in management colleges. Students opting for this field learn financial management to get a well-paying job in the finance department of any organization. Insurance, banking, mutual fund, stock exchange and financial consulting are some of the major avenues for students who want to pursue an MBA in finance.
3. MBA in IT
Graduates who want to make a career in designing, development, information technology or UX can opt for an MBA degree in IT or Technology Management. Computer security, legal and ethical business practices, management of information systems, database management, information technology infrastructure and financial analysis of technology managers are some of the areas you will get exposure to as a pursuant of MBA in IT. MBA in IT also helps candidates learn how to manage data movement within companies and into the world.
4. MBA in HR
Students who want to make career workforce diversity management and management of demand and supply of labour markets in the emerging economies should opt for MBA in Human Resource Management (HRM). This field makes a good choice for candidates with strong communication skills, charismatic personality and confidence. Further, the students opting for this stream should be interested in probing in the psychology of employees and helping them grow in the organization. Recruitment, talent management, retention management and reward management are some of the operations you will be required to handle as an HR.
5. MBA in International Business (IB)
With the reducing global boundaries and opening up of world economies, MBA in International Business has emerged as a demanding field among the management students. During the course, students get a deep understanding of the organizational capabilities needed for international operations through a focus on international marketing and focus. Export and import management, foreign exchange management, international finance, international logistics and international marketing are some of the major functions of students joining an organizational as an MBA in IB.
How to choose an MBA field for you?
As there is a huge pool of MBA specializations to choose from, getting confused is common. Here are some factors keeping in the mind can help you choose the best option for you:
Look at the scope of every specialization and go with the one with the widest scope

Understand the difference between MBA and PGDM as there is a time difference between both and go with the one as per availability of time with you

Look at the reputation of the B-school offering the course of your choice. Go with the one specialized in your choice like IIFT for MBA in International Business

Opt for an MBA specialization with the scope of getting a better job
As the preparation of most of the MBA exams is on the same lines, you should apply for more than one entrance exams like MAT, XAT, CMAT etc. It will boost your chances of getting admission in any of the top management colleges in the field of your choice.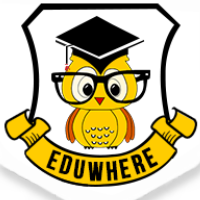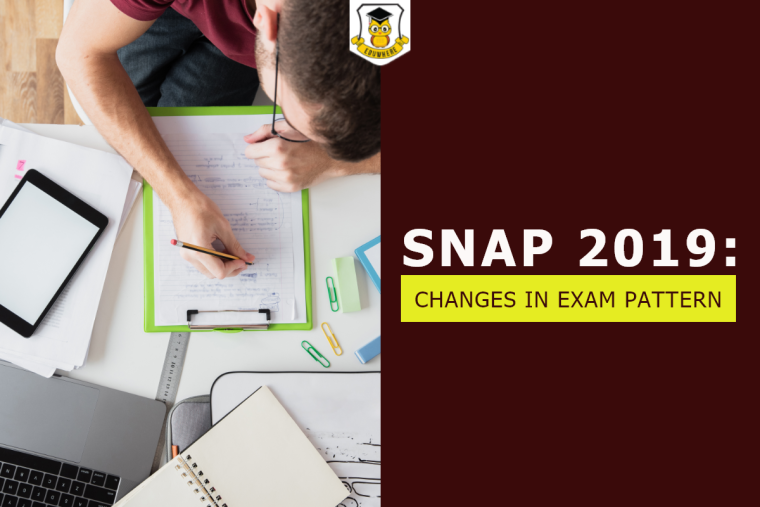 The SNAP examination will be held on 15 December 2019. Thousands of students will be attempting the SNAP examination conducted by Symbiosis International University to get into the top B-schools of India. There are some changes introduced in the examination pattern and the marking system of SNAP examination that all the candidates should be aware of.
But before jumping on to the latest updates, let's take a look at the exam pattern.
SNAP 2019 Examination Details
SNAP Exam Conducting Body- Symbiosis International University

SNAP 2019 Exam Date- 15 December 2019

Mode of Exam- Computer-based Exam

SNAP Exam Time Slot- 1400 to 1600 Hrs

Type of Questions-

110 MCQs, 5 Special Questions

Negative Marking- 25% of marks allotted per question
Click here to take online mock tests for SNAP 2019 examination.
Important Changes Introduced
The number of questions has been reduced to 110 from 130.

There will be 5 special questions in the QA, DI-DS section for the SNAP 2019 Examination.

The General Awareness questions will no longer be included in the paper pattern.

The marks allocated in VARC will be 1.5 per question, for A-LR section 1.5 marks per question and 1 mark each for QA, DI-DS section.

For the special questions in QA & DI section, 2 marks will be allocated for correct answers.
Here is a detailed pattern of questions asked in the SNAP examination.
Let's also take a look at the important topics for SNAP 2019 examination.
General English: Sentence completion, Sentence correction, Jumbled paragraphs, Fill in the blanks, Analogies, Antonyms, Contextual usage, Idioms and Syllogisms
Data Interpretation, Data Sufficiency and Quantitative: Geometric and Arithmetic progression, Simple interest and Compound interest, Profit and Loss, Venn diagram, HCF and LCM, Number system, Partnership, Ratios and Proportion, Trigonometry
Logical and Analytical Reasoning: Symbol Based problems, Data Interpretation based on text, graphs, and tables, Visual reasoning, Column graphs and Bar graphs, Syllogisms, Critical reasoning, Line chart and Pie charts, Coding and decoding puzzles.
.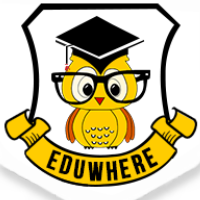 The CMAT 2020 exam will be conducted on January 28 2020. Top B-schools in India accept CMAT score by the candidates who have appeared for the examinations. CMAT was conducted by AICTE till 2018, now National Testing Agency (NTA) is the conducting body for NTA.
Thousands of candidates enrol for the CMAT examination every year and attempt to get in the top B-schools of the country. From taking classroom coaching till preparing with the online mock test for CMAT, candidates give their best shot to achieve their targets.
Once the CMAT 2020 examination is done, the participating B-schools will conduct further screening rounds that would include Group Discussion, Personal Interviews along with Written Ability Test. But before that, do you know about the top colleges accepting CMAT scores?
If not, here is the list, take a look!
These are some of the top MBA colleges accepting CMAT 2020 scores. Getting through the CMAT examination and clearing the desired cut-off can help you get into the top colleges.
Here is a way to get into your dream college.
Click here to take online mock tests for CMAT examination.
Click here to take online mock tests for SNAP examination.
Click here to take online mock tests for XAT examination.
Click here to take online mock tests for MAT examination.