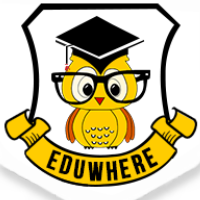 ---
Posts made by Neha Gore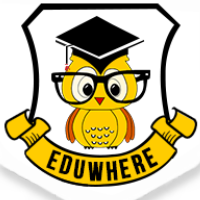 Real Madrid has signed the 11-year-old son of Jose Antonio Reyes who played for Arsenal, Real Madrid and Spain. He died in a car accident in June at the age of 36. Jose Reyes Lopez will join the Real Madrid academy ahead of next season.
Australia defeated England in the World Cup 2019 match. Australia scored 285 at the loss of 7 wickets. England got all out for 221 in 44.4 overs.
Sports Minister Kiran Rijiju interacted with the Indian women's hockey team and assured to provide the required support to qualify for Olympics.
2026 Winter Olympics will be staged at the Italian venue of Milan/ Cortina d'Ampezzo said the International Olympic Committee. The winter games will run from February 6-22 in 2026.
Former CSK pacer Manpreet Gony announced retirement from all forms of cricket, except overseas short-format leagues.
Francesca Jones, a British tennis player with 8 fingers and 7 toes earned a wildcard to Wimbledon Grand Slam.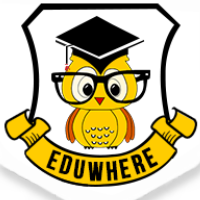 A very common yet very important term in English is a noun.
Let's learn about the basic concepts of Nouns today.
What is a Noun?
Lets put it in the simplest form. Anything that has a name is called a noun. A word used to identify a particular entity is called a noun.
For example, a cobbler, chalk, Canada and concern are all nouns.
Types of Nouns-
Proper Noun- Every entity that has a unique name is supposed to be a proper noun.
For example, Mumbai is a proper noun as it is the name of the place.
Collective Noun- A collection of specific things is called a collective noun.
For example, A flock of sheep is a collective noun.
Uncountable Noun- All the things that can not be counted will come under the category of uncountable noun. One can also call it mass noun which is usually referred to as a singular noun according to the singular verbs used in it.
For example, Her happiness is totally visible. Here happiness cannot be measured.
Countable Noun- All the nouns that can be counted or measured are countable nouns. The nouns can be either singular or plural depending on the situation:
For example, 3 dogs came running towards me.
Abstract Noun- Any noun that can't be touched or seen is an abstract noun. They are usually intangible things. Feelings, thoughts and qualities are abstract nouns.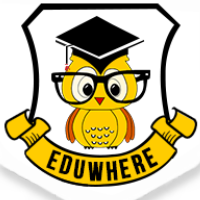 Iran will not be allowed to participate in a UN Security Council briefing regarding the downing of US drone said Majid Takht-Ravanchi UN Envoy.
Saere Mekonnen, military chief of Ethiopia was shot dead at his residence in Addis Ababa by his bodyguard.
"We see no locus standi for a foreign entity to pronounce on the state of our citizens' constitutionally protected rights. India is proud of its secular credentials and its status as the largest democracy." says the external affairs minister of India to the US on secular credentials.
After Huawei, US has decided to ban Chinese companies and a government-owned institute involved in supercomputing with military applications.
China needs to spend over $440 billion to clean up the rural environment and improve the village sanitation said the Ministry of Agriculture and Rural Affairs of China.
After gaining independence, Mauritania hols election for the first time since 60 years.
President Mohamed Ould Abdel Aziz has agreed to step down.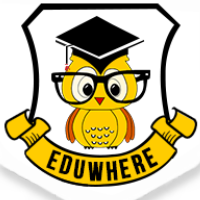 SBI Clerk recruitment process has already started with the release of the notification and availability of the application forms on SBI's official website. For SBI Clerk 2019 recruitment, around 8900+ vacancies have been announced. There is going to be a huge competition for these posts and to come out of this competition successfully, you need to be well armoured. From the right preparation strategies to effective time management, regular practice and the selection of the right books, you need to be careful about each and everything. To make the preparation for the battle a bit easier, here we provide you with the list of some of the best SBI Clerk books. This compiled list of the best book suggestions will give you an extra edge over others and help you equip yourself well with the right preparation material.
Exam Highli

ghts
Before moving on to the books, you should first check the important detail about the exam. It will help you give your exam preparation a right direction and choose the best study material as well as the right platform for online mock tests.
| | | |
| --- | --- | --- |
| Features | SBI Preliminary Examination | SBI Mains Examination |
| Mode of Exam | Online | Online |
| Language of the questions | Bilingual (Except English Language sections) | Bilingual (Except General English section) |
| Duration of the exam | 1 hour | 2 hours 40 Minutes |
| Type of Questions | Multiple Choice Questions (MCQs) | Multiple Choice Questions (MCQs) |
| Marking Scheme | 1 mark for each correct answer and 0.25 negative mark for each wrong answer | ¼ of the marks allotted to a question will be deducted as negative marking |
| Total Number of Questions | 100 | 190 |
| Sections | 3- English Language, Numerical Ability and Reasoning Ability | 4- General/ Financial Awareness, General English, Quantitative Aptitude and Reasoning Ability & Computer Aptitude |
| Total Marks | 100 | |
Prepare for your SBI Clerk exam with Eduwhere
SBI Clerk 2019 Books for Prelims
As SBI Clerk syllabus is different for both Prelims and Mains examinations, you need to first understand the same and find the books accordingly. You can't refer to the same English language book for both Prelims and Mains examination. However, some books might have detailed coverage of the topics for both the levels of the exams. So, we will provide you with a separate list of books for SBI Clerk Preliminary and Mains examinations.
Preliminary Examinations books for SBI Clerk – English
| | | |
| --- | --- | --- |
| Name of Book | Author | Publisher |
| Objective English 6th Edition | Edgar Thorpe | Pearson |
| English Grammar & Composition | Wren and Martin | S. Chand Publication |
| Word Power Made Easy | Norman Lewis | Penguin |
| Objective General English | S.P Bakshi | Arihant |
Preliminary Examinations books for SBI Clerk – Quant
| | | |
| --- | --- | --- |
| Name of Book | Author | Publisher |
| Practice Book on Quicker Maths | M.Tyra, K.Kundan | Magical Book Series |
| Quantitative Aptitude for Competitive Examinations (17th Edition) | R.S Aggarwal | S. Chand |
| Data Interpretation | Arun Sharma | TMH Publication |
| Fast Track Objective Arithmetic | Rajesh Varma | Arihant |
Preliminary Examinations books for SBI Clerk – Reasoning
| | | |
| --- | --- | --- |
| Book name | Author | Publisher |
| A modern approach to Verbal and Non-Verbal Reasoning | R. S. Agarwal | S. Chand |
| Test of Reasoning | Edgar Thorpe | Pearson |
| State Bank of India & Associates Clerical Cadre Recruitment Exam | -- | Arihant |
| IBPS Bank Clerk (CWE VII) Prelims Study Books & Model Solved Question Papers Guide Paperback (English) | -- | Surya's |
Preparation tips for Reasoning
SBI Clerk 2019 Mains Examination Books
In addition to General English, Reasoning and Quantitative Aptitude, SBI Clerk Mains also has General and Financial Awareness and Computer Aptitude sections. In addition to the books mentioned above, given below are some additional books for Mains exam preparation.
SBI Clerk Mains Books – General and Financial Awareness
| | |
| --- | --- |
| Book name | Publisher |
| Objective Banking and Financial Awareness | Dhankar Publications |
| Banking Awareness | Sangram Keshari Rout |
| Pratiyogita Darpan | -- |
| State Bank of India & Associates Clerical Cadre Recruitment Exam | Arihant |
| Manorama Year Book | -- |
SBI Clerk Mains Books – Computer Aptitude
| | |
| --- | --- |
| Book name | Publisher |
| Objective Computer Awareness for General Competitive Exam | Arihant |
| Computer Fundamentals | P K Sinha |
There might be hundreds of books for any exam preparation. But remember that, you can't go through all the books available in the market. Just make sure you get only one book each subject and go through it thoroughly to cover SBI Clerk syllabus. Most of the books cover all the syllabus, which means you don't need to refer to multiple books for different subjects.
You need the best books to prepare for one of the most prestigious banking exams in India. To prepare for SBI online examination, you can also take help of some e-Books, which you can access anywhere, anytime on your mobile phone, laptop or tablet. Along with this, you should also focus on solving as many mock tests as you can. Just going through the best books won't help you get success; you also need to practice what you have learnt and regularly check what is your preparation level by solving online mock tests available at platforms like Eduwhere.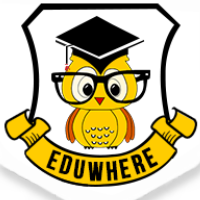 As there is a tough competition in SBI Clerk 2019, only thorough preparation of each section can help you crack the exam with good marks. From the exam pattern to timing, things have changed in this year's exam. So, you need more attention and guidance for the preparation of each section. In this article, we will provide you with the list of important topics in reasoning ability section and tips to effectively prepare them to perform well in the exam.
SBI Clerk 2019 Exam Pattern
Before moving on to the list of important topics, let's have a look at the exam pattern for SBI Clerk Prelims and Mains. As the section is covered in both the levels, you need to be aware of the exam pattern that helps you get an idea of the total questions, the time provided to solve them and the marking system.
SBI Clerk Prelims Exam Pattern
There will be 35 questions to solve which you will get 20 minutes. Every correct answer will carry 1 mark while 0.25 marks will be deducted for the wrong attempt.
SBI Clerk Mains Exam Pattern
SBI Clerk Mains 2019 exam will have 50 questions of total 60 marks. You will get 45 minutes to solve all the questions. There will also be negative marking for each wrong attempt.
Start preparing for SBI Clerk with Eduwhere
SBI Clerk 2019 Important Topics - Reasoning Ability and Computer Aptitude
Though SBI Clerk syllabus covers a vast range of topics, given below are the important topics on which you need to lay more emphasis. Holding a strong command on these topics will help you fetch good marks in the exam.
| | |
| --- | --- |
| SBI Clerk – Important Topics in Reasoning Ability | SBI Clerk – Important Topics in Computer Aptitude |
| 1. Syllogism | 1. Generations of Computer |
| 2. Data Sufficiency | 2. Computer Fundamentals and Terminologies, Hardware and Software, Memory and Storages, Input and Output Devices, etc. |
| 3. Statement and Argument | 3. Operating System |
| 4. Statement and Assumption | 4. Internet and Networking |
| 5. Assertion and Reasoning | 5. MS Office – MS Word, MS Excel, MS PowerPoint, etc. |
| 6. Circular and Linear Sitting Arrangements | 6. Keyboard Shortcuts |
| 7. Puzzle | 7. Computer Abbreviations |
| 8. Blood Relations | 8. Basic security Concepts |
| 9. Coding and Decoding | |
| 10. Directions and Distance | |
| 11. Order and Ranking | |
| 12. Coded Inequalities | |
| 13. Series | |
| 14. Analogy | |
| 15. Classification | |
SBI Clerk 2019 – Preparation Tips for Reasoning Ability
Reasoning section demands a lot of practice to solve the maximum number of questions in less time. Online mock tests help you a lot in working on your speed and accuracy. With the help of answer keys, you also get to know about all the possible ways to solve a question. Find below some more tips for preparation of SBI Clerk Reasoning Ability section.
Puzzles
These might seem difficult to solve, but help you a lot in quickly collecting different pieces of information to solve questions.
Focus on application of rules
Rather than cramming different formulas and rules, work on their application in different situations.
Start with certain information
When solving questions like seating arrangement, first of all, pay attention to the certain information and use it as a base to interpret further information and to rule out the possible combinations.
Just stay focused, confident and regularly revise the syllabus; no power can stop you from achieving your goal of clearing this banking exam.
Have any doubts? Ask your questions through the comment section below.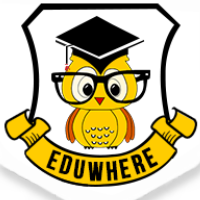 Former Director General of Police, Tamil Nadu VR Lakshminarayanan passed away at the age of 91. He had worked with Jawaharlal Nehru, Indira Gandhi, Charan Singh and Morarji Desai. He also arrested Indira Gandhi in a corruption case in 1977.
Deputy Governor of Reserve Bank of India(RBI) Viral Acharya has resigned six months before the scheduled end of his term as per the reports.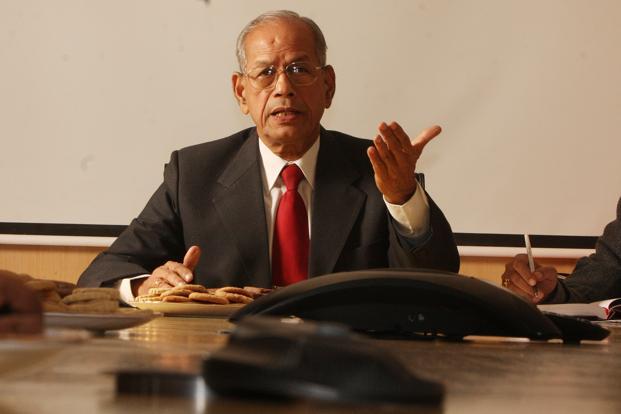 E Sreedharan, also known as the 'Metro Man' has submitted his resignation as the Principal Advisor to Lucknow Metro Rail Corporation (LMRC).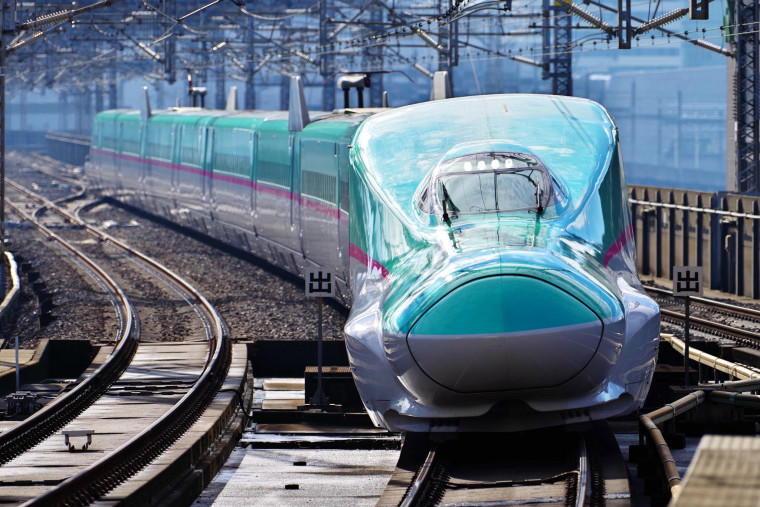 The National High Speed Rail Corporation has stated that a major part of land required for the 508-km- long Mumbai-Ahmedabad Bullet train project will be done by December. 39% of the 1380 hectares of land has been acquired so far.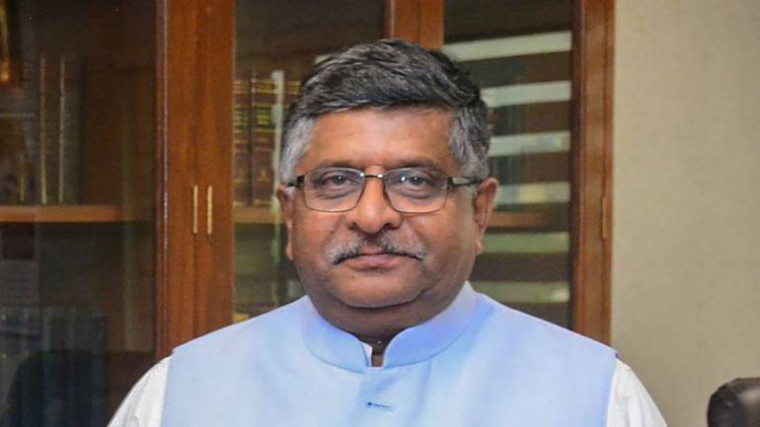 Union IT Minister Ravi Shankar Prasad announced that Tata Consultancy Services (TCS) will start a major centre in Bihar's Patna soon.
Civil Aviation Minister Hardeep Singh Puri inaugurated the Central Command Centre for Air Traffic Flow Management in Delhi on Saturday.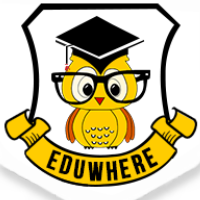 Even if we all have learnt Newton's law of gravitation in school and college, it has been a part of our studies after that too.
Here is a quick revision for Newton's law of gravitation for your upcoming competitive examination.
Statement:
Newton's Law of Gravitation
Gravitational force (F) between two bodies is directly proportional to the product of masses and inversely proportional to the square of the distance between them.
Explanation:
Let m1 and m2 be the masses of two bodies and r be the separation between them.
F ∝ m1m2 / r2
Here, G is gravitational constant.
Value of G is (6.67 × 10-11 N m2 kg-2))
Acceleration due to gravity
For a body falling freely under gravity, the acceleration in the body is called acceleration due to gravity.
Relationship between g and G is given by
g = GMe /Re = 4/3 πGReΡ
where G = gravitational constant, Me and Re be the mass and radius of the earth.
Characteristics of gravitational force:
It is always attractive.
It is independent of the medium.
It is a conservative and central force.
It holds good over a wide range of distance.