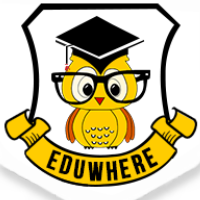 ---
Posts made by Neha Gore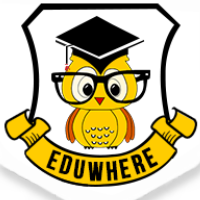 The SSC CHSL examination draws several lakhs of aspirants every year, making it a highly competitive all-India level test. Also known as Combined Senior Secondary (Tier 1) exam, SSC CHSL 2020 has been scheduled from 16th to 27th March.
With barely 2 months left for the exam, you must have a proper study plan if you want to crack it. With the right amount of practice, online mock tests and some good study strategies, it will be easy for you to understand the exam and score impressive marks.
In this article, we have sorted down the study plan for SSC CHSL Tier 1 Examination in such a way that you would be able to maximize your output within the given time frame.
What is the SSC CHSL examination?
Before we start formulating the study plan for SSC CHSL 2020, let us discuss briefly what the exam is all about. This is a national level exam that is conducted by the Staff Selection Commission every year. The exam is held to recruit candidates for different types of posts, including lower division clerk, Junior Secretariat Assistant and so on.
The exam holds All India Service Liability, hence if a candidate is selected for a particular post, he or she might be asked to serve anywhere in the country.
Exam Pattern – Sections and Marks Distribution
For the Tier I exam, the candidates need to complete the given paper within an hour. Below is the SSC CHSL exam pattern for ready reference.
View the complete details for SSC CHSL examination details here.
Most important topics to study
Along with the SSC CHSL exam pattern, knowing the syllabus in and out is very important to crack the exam. Here are some of the most important topics to focus on.
Below are some quick SSC CHSL preparation tips to help you.
Preparing for the General Intelligence section is of great importance because, in this exam, you will be tested for your factual knowledge rather than just theoretical skills. Solving previous years' questions on SSC CHSL Tier 1 will be of great help to identify topics from which you can expect questions. The main areas to focus on for SSC CHSL 2020 are logical reasoning, visual memory, relationship concepts, decision making, non-verbal series, arithmetic number series, etc. Make sure to brush up your logical reasoning skills, since the questions might often appear to be too simple, but lead to casual mistakes.
The Quantitative section includes questions typically till the 10th standard, but there might be higher-level questions too. The trick is to strengthen your basics, such that you can attempt all kinds of questions. Revise all the basic formulae and keep them ready in mind, and learn tricks to answer questions in the least time. You need to focus more on areas like fractions, square roots, interest, average, profit and loss, partnership, discounts, decimals, relationships between numbers, percentages, and others.
In the English Language section of the SSC CHSL Tier 1 Examination, your writing and understanding skills will be tested, so you need to be sound with basic grammar and speed up reading comprehension abilities. Develop your vocabulary by reading English books and publications as much as possible.
Ideally, preparing for the General Awareness section will need you to be in touch with the current affairs. You can go through books on history, Indian and global political affairs, geography, finance, science and technology, and others. Follow news channels and jot down each international and national event for ready reference.
Study Plan
It is important to secure adequate studying and practising time. Rather than planning to complete the syllabus in the whole month, keep a shorter time in mind, to allow time for revision later on. The best is to go for weekly targets, practising the subjects that you find more difficult.
With less than two months to the final exam, here are some SSC CHSL preparation tips for a solid 45-day study plan.
Now, there is no thumb rule or the 'perfect' study plan. Based on the SSC CHSL exam pattern, you can chart out your own study plan depending on the level of your preparation. However, if you can dedicate 8 to 11 hours a day, the following schedule can be of great help.
Section-wise daily schedule
Remember, the questions might be lengthy and with less than a minute allotted for each question, you need to learn smart tricks and tips for managing time effectively. You can hone your time management skills with SSC CHSL mock tests.
Books for reference
Some of the best books for SSC CHSL Tier 1 Examination that are available in the market include -
Objective General English by SP Bakshi, Word Power Made Easy by Norman Lewis for the English section
Quantitative Abilities Arithmetic Ability by Kiran Prakashan, Quantitative Aptitude by RS Aggarwal for the quantitative section
Analytical Reasoning by M.K Pandey, Reasoning by RS Aggarwal
General Knowledge by Lucent Publication, and Manorama Yearbook among others
When you have a study plan ready and the SSC CHSL preparation tips in mind, it is very important to regularly assess your exam readiness; and the importance of mock tests cannot be overlooked in this context. Taking the mock tests regularly, will give you more confidence and offer an accurate assessment of your preparation.
For holistic preparation guidance and assessments for SSC CHSL Tier 1 Examination, you can check out Eduwhere mock tests. These are not only great for strengthening your preparation, but also for boosting confidence so that you can come off with flying colours.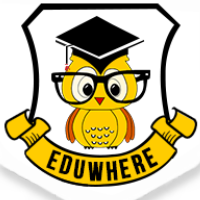 Staff Selection Commission-Combined Higher Secondary Level(SSC CHSL) examination is conducted every year by the SSC. This national level exam is conducted to recruit for various positions in this government examination. The SSC CHSL 2020 examination will be conducted For all the aspirants who wish to have a job in this section, the posts open for recruitment are mentioned below.
Postal Assistants/ Sorting Assistants
Data Entry Operator
Lower Division Clerk
Court Clerk
Having knowledge of the complete schedule is essential for every aspirant. From the release of the application form to the last date of submitting the fees, downloading the admit card to the final exam date, you need to mark all the important dates. It helps you ensure that you don't miss any important event related to the exam. Below given is SSC CHSL 2020 exam schedule for your reference:
As you are aware of all the important dates for SSC CHSL 2020 which is just around the corner, it will be great if you take a look at all the details of the exam.
The SSC CHSL examination is conducted once every year. The Tier 1 examination is conducted in online mode whereas the Tier 2 examination is conducted in offline mode.
The time duration for both the exams is 60 minutes. There will be negative marking of 0.5 marks for each incorrect answer. This examination is conducted in English and Hindi language. All the details for the examination will be available on the official website http://ssc.nic.in/
SSC CHSL Tier 1 Exam Pattern
Click here to take online mock tests for SSC CHSL at Eduwhere
SSC CHSL Eligibility Criteria
The exam holds All India Service Liability, hence if a candidate is selected for a particular post, he or she might be asked to serve anywhere in the country. There is a list of eligibility criteria that must be fulfilled to apply for this exam.
The applicant must be a citizen of India, subject of Nepal/Bhutan, Tibetan refugee or of Indian origin.
The applicant's age must be between 18 and 27 years as of 1st January 2020.
They should have cleared Class XII or equivalent from a recognized board. A person who is appearing for the exam can also apply.
SSC CHSL Tier 1 Syllabus
One should be aware of the complete syllabus of the examination to plan their study timetable and prepare well accordingly.
English Language: The candidate is expected to be fluent in English when it comes to speaking and writing skills. The English Language section in this exam is included test the grammar and vocabulary of the candidate. Below listed are the most important topics in the SSC CHSL Tier 1 syllabus.
General Intelligence: In this section which contains 50 questions, tricky questions will be asked. This section is meant to test the thinking ability of the candidate along with his/ her problem-solving skills. Here are the important topics listed below asked in this section.
Quantitative Aptitude: The candidates applying for the SSC CHSL 2020 examination are expected to have good mathematical skills. Hence, it becomes essential to test the general mathematical concepts of the candidates with these listed topics included in Quantitative Aptitude section.
General Awareness: As the candidate has a good command over language and mathematical skills, it is also equally necessary to be aware of the current affairs of the nation and world. Hence the General Awareness section is included in the SSC CHSL exam pattern. Here are the topics included in the General Awareness section asked for the exam.
Once the candidates clear the SSC CHSL Tier I examination, the next phase is SSC CHSL Tier-II examination which is conducted in an offline mode. The SSC CHSL Tier-II examination will be conducted on 28th June 2020.
SSC CHSL Tier-II
This will be an offline descriptive test for 100 marks with a time limit of 60 minutes(extra 20 minutes for candidates eligible for scribes). Below is the mentioned pattern of the paper with the necessary details.
SSC CHSL Tier- III
The candidates applying for Data Entry Operators, LDC/ JSA and Postal Assistant/ Sorting Assistant will have a skill test/ typing test once qualified from the two previous stages. This skill test will be qualifying in nature.
For the post of Lower Division Clerk(LDC) in Border Road Organization (BRO), a physical test will be conducted including one mile run activity in 10 minutes.
SSC CHSL Pay Scale
The SSC CHSL offers a handsome salary to the selected candidates for the positions available. Here is a list of the pay levels and pay scales for posts in various ministries/offices and departments in Government of India.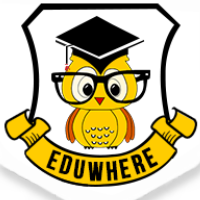 The Staff Selection Commission conducts the Combined Graduate Level Examination (CGL) to recruit for various posts under the Central Government of India. Every year thousands of candidates enrol for the SSC CGl examination to get selected in different ministries and organizations.
The latest notification for SSC CGL examination is out. The examination for SSC CGL Tier 1 will be conducted from 2 March 2020 to 11 March 2020. SSC CGL is one of the most sought-after exams in the country, hence it becomes difficult for the candidates to t=crack this exam due to close cut-offs.
Once the SSCL CGL examination is done, the SSC CGL Tier 2and SSC CGL Tier 3 exam for 2019-20 will be conducted from 22nd June 2020 to 25th June 2020 in online mode. Depending on the performance of the candidates, they will be further recruited to various ministries and departments. The admit card for the examination will be released a few days before the examination on the official website of SSC www.ssc.nic.in
Here is the pattern followed for all the 4 phases of SSC CGL examination.

All the Tier I, II, III exams will have a time duration of 60 minutes. It is important to understand the entire syllabus and exam pattern for SSC CGL Tier I to score well in the first phase.
There will be negative marking for incorrect answers where 0.5 marks will be deducted. The candidates who are visually handicapped and suffering from Cerebral Palsy will be allotted 80 minutes for the test.
SSC CGL Tier I Exam Pattern
SSC CGL Tier I Exam Syllabus
Here is the topic-wise syllabus for SSC Tier I for all the candidates.
General Intelligence and Reasoning: In this section, the intelligence of the candidate is tested with questions like brain teasers which can mostly be tricky ones. Here are the listed chapters for this section.

General Awareness: This section includes a lot of reading and being updated with the current affairs happening in the country and across the globe. This is considered as a scoring section as the candidates who are updated with the current affairs can do really well here. Let's take a look at the syllabus for General Awareness.
Quantitative Aptitude: Mathematical skills of the candidate are tested with the Quantitative Aptitude section. The candidate is expected to be clear with the general mathematical concepts and their application. Listed are the important topics covered in this section.

English Language and Comprehension: This section is included to test the English and grammatical skills of the candidate. The aspirants are expected to have a firm command over the language, vocabulary and basic comprehension. Here is a list of all the important topics covered in this section.


Visit Eduwhere.in to take online mock tests for various exams.
Buy Eduwhere Edge Pass to get access to all the mock tests at Eduwhere just at Rs 99 per month & Rs 199 for 3 months.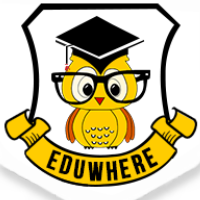 Management Aptitude Test is a national level test administered since 1988 to assist candidates to get into the best business schools. This national level MBA exam is conducted by the All India Management Association 4 times every year, in the month of February, May, September and December. MAT exam opens the doors to over 600 B-schools all over India for MBA, PGDM and other management courses.
The MAT examination is conducted in two modes viz. Paper-based test & Computer-based test. Both the examinations are scheduled on different dates.
MAT 2020 PBT Important Dates



MAT 2020 CBT Important Dates
The candidates can choose to take the exam in both PBT & CBT mode.
MAT 2020 Application Form
AIMA has stopped taking offline applications for MAT exam. The application form for MAT is available in online mode at the official site.
Click here to fill up the application form online.
The candidates will have to upload a scanned photograph with a signature for the application process.
Once the application form is filled, the candidate should check the application status.
As the candidates can opt for CBT, PBT or both the exams, they should make a choice along with the 5 institutes where they wish to send their scorecard to get admission.
MAT Exam Application Fee
MAT Eligibility Criteria
Before the candidates apply, they should be aware of the eligibility criteria of the examination.
The candidates should have a graduation degree from any recognized university.
There is no age limit for criteria to apply for this examination.
The exam is conducted 4 times every year and there is no limit for the candidates to attempt for the same.
Candidates in their final year are also eligible to apply for this examination.
MAT Examination Pattern
For both the PBT and CBT mode, there will be 5 sections included in the paper and negative marking for incorrect answers.

Here is the complete sectional weightage for all the questions.
MAT Exam Syllabus
Language Comprehension: Verb, Noun, Pronoun, Adjective, Adverb, Sentence making & correction, Synonyms, Antonyms, One-word substitution, Idioms/ Phrases, Reading Comprehension, Vocabulary, Grammar, Fill in the blanks, Para Jumble
Mathematical Skills, Data Analysis & Sufficiency: Time- Speed- Distance, Ratios & Proportion, HCF & LCM, In-equations Quadratic & Linear Equations, Averages, Number Systems, Algebra, Geometric Progression, Partnership (Accounts), Geometry with Lines, Angles, Triangles, Spheres, Rectangles, Cube & Cone, Work & Time, Profit & Loss, Percentages.
Intelligence & Critical Reasoning: Family tree, Course of Action, Arrangement, Pie Chart, Calendars, Statement Conclusions, Puzzles, Series, Blood Relations, Strong & Weak Arguments, Coding & Decoding, Column Graphs, Multi-Dimensional arrangements, Visual Reasoning, Numeric grid, Critical Reasoning, Graphs representing Area, Syllogisms
Indian & Global Environment: Current Affairs, Top official of big companies, Punch line for companies, Important Quotations, Sports, Science, Politics, Entertainment, World Records, Finance, History, Geography, Business, Famous Awards & Prizes, International Organisation, Major Corporate Laws.
MAT Results
Once the results are declared, the candidates can check the same from the official website https://www.aima.in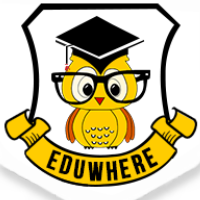 The SBI Clerk notification for the post of Junior Associates is out on the official website of State Bank of India. sbi.co.in is the official website to refer for the notification update. As SBI Clerk is considered as one of the most sought after bank examination, a number of candidates appear for this exam every year.
For SBI Clerk 2020, 8000 vacancies have been announced for the position of Junior Associates- Customer Support and Sales. The selected candidates for this position will be responsible for interaction with clients and managing the operations.
According to the latest notification for SBI Clerk 2020, the registration begins on 3rd January 2020 and the last day to apply will be 26 January 2020.
Let's take a look at the complete exam related information for SBI Clerk 2020 Junior Associates.

Click here to take online mock tests for SBI Clerk examination.
SBI Clerk 2020 Important Dates
Let's take a look at all the important dates for SBI Clerk Junior Associates examination.
SBI Clerk 2020 Vacancy Details
The total number of vacancies for this post is 8000 with every state/ UT having a certain quota of every state with respect to the category-wise number of candidates.
SBI Clerk 2020 Eligibility Criteria
Before you apply for SBI Clerk 2020 online, take a quick look at the Eligibility criteria first.
Educational Qualification (as on 1st January 2020)
Candidates should have completed graduation in any discipline from a recognized university
Candidates from the final year can also apply given that they need to produce the relevant qualification certificates on or before 31st August if they manage to clear the exam.
Criteria for Age
The minimum age of the candidate should be 20 yrs and maximum should be 28 yrs as on 1st Jan 2020.
The category wise age relaxation for SBI clerk Junior Associate post is listed here.
SBI Clerk 2020 Exam Pattern
The SBI Clerk 2020 Exam pattern for Junior Associates is mentioned below for both Prelims and Mains:
Phase I: Prelims
All the questions asked will be objective with a ¼ marks deduction for every incorrect answer.
Phase II: Mains
The Mains examination will also be conducted in an online mode with ¼ marks deduction for every incorrect answer. The test will be conducted in English and Hindi language.



SBI Clerk 2020 Syllabus
Let's take a look at the detailed syllabus for Prelims as well as Mains SBI Clerk 2020 Junior Associate. The candidates who clear the Prelims will further be given eligible to apply for the Mains examination which would be having higher difficulty level as compared to the Prelims examination.
Visit Eduwhere.in to take online mock tests for your upcoming examinations.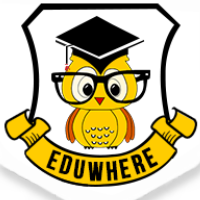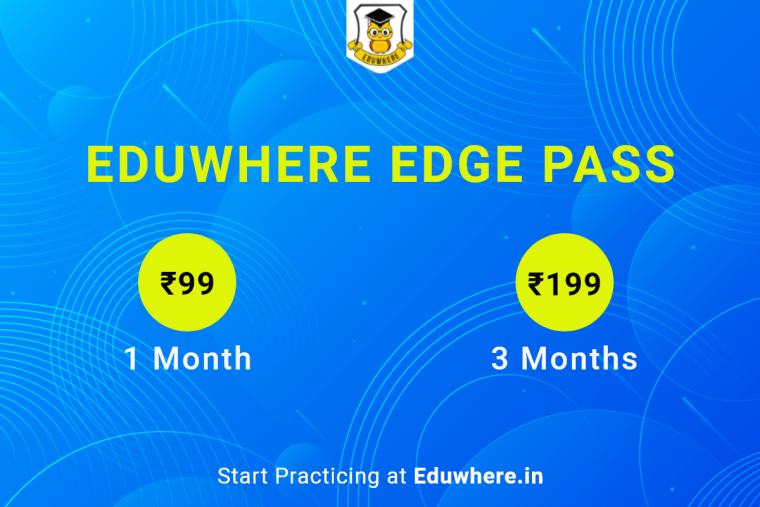 Team Eduwhere decided to find a suitable way for the aspirants to prepare for their upcoming examinations. With online mock tests for various examinations, Eduwhere has developed a pocket-friendly way of exam preparation for all the candidates. As online modes of exam preparation are popular and effective, but at the same time, it may not be an affordable choice for the candidates. If someone is attempting more than 1 examinations then taking online mock tests becomes a costly affair for every exam individually.
To solve this problem, Eduwhere is here with a chance for the candidates to take any mock test from all the listed exams at Eduwhere with a single pass and prepare for their examination
We are happy to unveil the Eduwhere Edge Pass, an easy and affordable exam preparation platform for the users.
With Eduwhere Edge Pass, the users can get a monthly subscription plan or a three months subscription plan for their exam preparation. So now, you can prepare for every examination with the best mock tests and also have access to other mock tests for your Plan B.
Users can purchase a one month pass for Rs 99 or a three months pass for Rs 199 to unlock this mock test subscription.
Which exams are included in the exam pass?
All the exams available from various categories are included in the pass. Here is a list of all the exams:
Banking- IBPS RRB, IBPS PO, IBPS SO, IBPS Clerk, SBI PO, SBI Clerk

Management- CAT, MAT, SNAP, CMAT, XAT

Air Force- AFCAT

SSC & Railways- SSC Tier I, SSC Tier II, SSC CHSL, RRB, HSSC

Engineering, Medical & Law- IIT JEE MAIN, NEET, CLAT, VITEEE, MHT CET

CTET- CTET I, CTET II

Insurance- LIC ADO
Once you have purchased the pass, you can take any test for your upcoming exams and get your results with the detailed analysis report.
In order to renew the pass, you can simply purchase the pass again and start attempting tests.
Start preparing for your exams with the Eduwhere Edge Pass now!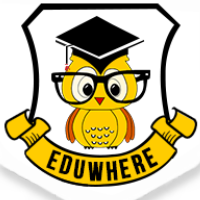 IIT JEE syllabus covers topics from Physics, Chemistry and Mathematics, among which Chemistry is the most scoring subject. With the right preparation strategies, strong concepts and regular practice, JEE aspirants can even score 100% in this section. The most important point to remember when picking up Chemistry for JEE preparation is that the different parts of this subject need a different approach. For instance, to prepare organic chemistry, you need to focus more on chemical equations, mechanism and reaction and their application while for inorganic chemistry you need to memorize the concepts.
This is just an example of how Chemistry preparation for JEE needs more attention and a different approach. Continue reading the blog to get more IIT JEE preparation tips for Organic and Inorganic Chemistry.
JEE Chemistry Syllabus and Exam Pattern
Having a thorough understanding of the syllabus and exam pattern is essential to give your preparation in the right direction. So, when making a study plan for chemistry preparation for JEE, you should first go through the syllabus, the topics covered and the previous year trends.
Click here to take online mock tests at Eduwhere for IIT JEE preparations.
JEE Chemistry important topics with weightage
Tips to prepare Organic Chemistry for JEE
Students have mixed reaction for Organic Chemistry; some enjoy it while others fear it like anything. Whether you love it or hate it, you need to prepare it to score well in the exam. So, here we provide you with some tips to make sure you are ready to face Organic Chemistry questions with confidence in JEE Main 2020 exam.
Make the right set of facts by reading enough theory from good sources.

Pay due attention to the concept of electrophile and nucleophile and understand it well to apply this principle on chemical reactions.

Try to find out different methods to solve organic synthesis problems to quickly answer the questions.

Focus on Nomenclature and Isomerism as these are the main key points with the maximum weightage

To understand organic chemistry formulas for reaction mechanism, use the flow chart

Understand the reaction steps rather than cramming them to deal with the reaction order and rate equation of reactants.

Naming reactions is an easy trick to master this section. Make a list of important naming reactions such as SN1 & SN2 reactions, Sand Mayer Reactions, Gattermann reactions, Cannizaro Reactions, Hoffman reactions and Wurtz Reactions to easily remember them during the exam.
Tips to prepare Inorganic Chemistry for JEE
This is one of the least like sections among JEE aspirants, but also the section that fetches marks easily. So, you can't manage to ignore this section. You just need to follow the right technique and there you are with the syllabus on your tips.
Inorganic chemistry in JEE is further divided into two sections: the understanding part and the learning part. First one includes periodic tables, chemical bonding and coordination compounds while the later covers s block, p block, d block and qualitative analysis. Let's pick them one by one to make it easier for you:
Periodic Table
Be thorough with all the trends including radius, I.E, Electronegativity etc.

Paste a periodic table in your study room and try to remember it with the logic behind each
Chemical Bonding
Have a good understanding of bonding, VSEPR, MOT and Hybridisation

Learn the art of drawing structure

Get a good command on important and fundamental concepts including H Bonding and Dipole Moment
Coordination Chemistry
Learn the concepts like CFT, electronic configuration, nomenclature and hybridisation by heart

Use mnemonics, design tricks or use trends to learn topics like important compounds, properties, colours and electronic configurations
Metallurgy and Qualitative Analysis
To cover this section, you just need to remember all the tests, ores, colour changes, reactions etc.
Best books for JEE Main Chemistry preparation
Selection of the right study material, be it books, online learning sources or mock tests, everything plays a huge role in your success in JEE. So, to help you with the selection of the right books, here we have provided the list of the best books for Physics, Organic and Inorganic Chemistry for JEE preparation:
Atkins' Physical Chemistry

Organic Chemistry by

Morrison and Boyd

Organic Chemistry by M.S. Chauhan

Concise Inorganic Chemistry by J.D.Lee

Physical Chemistry by N Awasthi

Organic Chemistry by Paula Bruice Yurkanis

Inorganic Chemistry by O.P.Tandon
Overall tips to prepare Chemistry for IIT-JEE
Every JEE aspirant wants to score well in the engineering entrance exam, but only a few students achieve this goal. These are the students who follow the right preparation techniques for each section covered in IIT JEE syllabus. Here are some tips for chemistry preparation:
Give due attention to all three parts covered in JEE Chemistry: Organic Chemistry, Inorganic Chemistry and Physical Chemistry.

Focus on the periodic table to quickly answer the questions.

Get a strong command on reaction mechanism in organic chemistry by understanding them rather than memorizing.

Learn formulas of Chemical Bonding, Equilibrium, Kinetics, and Radioactivity by heart to answer the questions quickly and accurately.

Practice as many online mock tests, previous year papers and sample papers as you can from a reliable platform like Eduwhere.
As you are not equipped with the tips to prepare for JEE Organic and Inorganic Chemistry, gear up your preparation. Follow these tips, practice a lot with mock tests and stay confident to come out with flying colours in JEE 2020. If you follow the right strategies, no one can stop you from achieving your goal of cracking JEE and getting admission in one of the top engineering colleges in the country.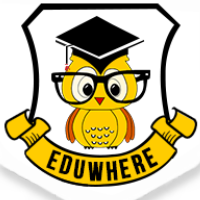 Cracking JEE 2020 to get admission to premium engineering institutes such as IITs, NITs etc. is a dream of every aspiring engineer in India. While preparing for this national level engineering entrance exam, aspirants come across many myths which appear true but in reality, have nothing to do with IIT JEE Main preparation.
Eduwhere here will help you find out the real facts about JEE Main preparation by busting the most common myths associated with it.
Board result doesn't matter
There is a misconception among students that their score in class 11 and 12 have nothing to do with their result in JEE Main. They just need to get the minimum marks in 12th boards to qualify for JEE Main. This is not true because Class 11 and 12 syllabi make the base for JEE syllabus. So, preparation of both Class 12 board exams as well as JEE should be given due attention.
Click here to take online mock tests with Eduwhere for IIT JEE preparations
Longer study hours can guarantee success
No, this is nowhere written that candidates need to study for 12 hours a day to crack JEE. You just need to strike a right balance in all subjects to ensure that nothing gets ignored. You can effectively prepare for JEE Main and Advanced by seriously studying for 4-8 hours. Just make sure you spend ample time on each subject and revise the topics regularly to cover the syllabus on time.
Clearing JEE is not possible for average students
There is no doubt that JEE is one of the toughest entrance exams in India, but it's not impossible to crack it. With dedication, determination, in-depth subject knowledge, smart study techniques and regular practice, you can definitely crack the exam.
Board preparation is same as JEE preparation
This is another myth by following which students spoil their results in both the exams. You need different preparation strategy for boards and JEE where you give enough time to all the subjects covered in both. For instance, the type of question asked in IIT JEE and boards from chemistry are completely different and you need to practice them separately for class 12th boards and JEE.
Cracking JEE is possible by focusing only on stronger subjects
This is a common habit of almost all the students that we churn out the tough topics first and then start spending most of the time on them. During this process, usually, the weaker subjects and important topics get ignored, the impact of which can directly be seen on the result. So, instead of leaving topics completely untouched, cover them at least once to prepare well for the exam.
There can be random questions in JEE Main & Advanced
Wrong, both JEE Main and Advanced have a fixed syllabus and exam pattern. You can easily get the idea of most commonly asked questions by going through previous year papers. When going through previous year papers, you will also find that the exam follows a similar pattern with just a minor change in the questions.
Solving a lot of mock tests is not necessary
There is a myth that you don't need to solve a large number of mock tests to prepare for JEE, which is not true. There is no limit to solving mock tests and sample papers for JEE preparation. Online mock tests not just help you revise the syllabus but also help you understand the exam pattern and form your strategies for the exam day.
How online mock tests can help you in JEE preparation?
A better understanding of exam pattern
Not just the syllabus, mock tests for JEE also help you get an understanding of the exam pattern and practise the question papers accordingly.
Subject-wise preparation
With the availability of online mock tests for different subjects, you can get check your preparation level for each subject and work on your weaknesses. For instance, if you feel that you are lacking in chemistry, you can easily find online IIT JEE chemistry sample papers and solve them to make a list of the sections where you get stuck.
Self-evaluation
Most of the online testing platforms offering mock tests for JEE also provide detailed performance analysis reports after each test. With the help of these reports, you can analyse and improve your preparation. It also helps you understand your weaknesses and work on the same to improve your performance in the final exam.
Knowledge of the type of questions
As we mentioned above, there is a misconception that there can be any types of questions in JEE. With online mock tests from reliable platforms like Eduwhere, where tests are provided as per the latest exam pattern, you can get an understanding of the type of questions asked in the exam.
Improved speed and time-management skills
Regular practice of online JEE mock tests help you work on your speed and time-management skills. But for this, you need to solve tests by creating a real-life exam like environment at home.
Though it is tough to crack IIT JEE to get admission in top engineering colleges in India, it is worth the hard work and dedication when you realize your dream of becoming an engineer. So, don't let JEE preparation myth come in between your dreams and pull up your socks to crack the exam with strategic JEE preparation plan.