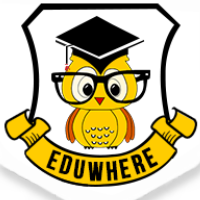 ---
Posts made by Neha Gore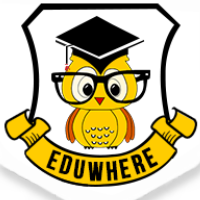 India to generate 2 million outbound luxury and tourists approximately annually by 2020.
High- power committee of 10 IAS officers appointed to fasten the work of Bengaluru metro projects.
HDFC failed to comply with the KYC and anti-money laundering norms. RBI imposed 1 crore penalty at HDFC.
Reliance Capital auditor PwC, a global auditing firm has resigned over certain observations and transactions in its assessment.
Global investment firm Blackstone bought a 97.7% stake in Adhar Housing Finance.
Reliance Capital auditor PwC, a global auditing firm has resigned over certain observations and transactions in its assessment.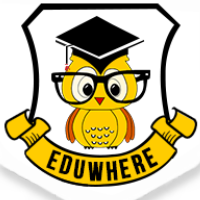 Staff Selection Commission has released a notification recently for the candidates appearing for the Skill Test for Data Entry Operator and Typing Test for LDC/JSA and Postal Assistant/Sorting Assistant. Candidates will be allocated compensatory time for the exam that they are appearing.
Visit Eduwhere for taking online mock tests.
Here are the new timings mentioned:
1. 20 minutes compensation will be allowed for Skill Test for Data Entry Operator for the candidates with VH/OH (afflicted by Cerebral Palsy) and OH with a deformity in writing hand (with 40% disability and above).
2. 15 minutes compensation will be allowed for Typing Test to those VH candidates who have taken scribe in the written examination. The eligible PwD candidates will also be allowed the facility of opting for own Passage Dictator in the Typing Test.
Stay tuned at Eduwhere Community for all such exam updates.
Also, take online mock tests at Eduwhere for your exam preparations!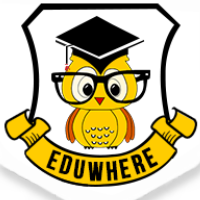 Indian Institute of Technology(IIT) Roorkee has declared the results for IIT JEE examination. The results are available on the official site of JEE i.e http://jeeadv.ac.in/ . The registered candidates can check their IIT JEE results and ranks from the admission portal. The answer key for JEE Advanced was released on 4 June 2019, however, the objections against the same were accepted till 6 June 2019.
Prepare for IIT JEE Online at Eduwhere
Follow the mentioned steps to check IIT JEE Advanced results:
Visit the JEE official website http://jeeadv.ac.in/
Click on the link saying download JEE Results 2019
Enter all required details to check your results.
Download the results available.
The seat allotment round is expected to be scheduled from 19 June 2019 to 17 July 2019.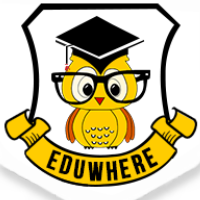 India beats Pakistan by 89 runs in the ICC World Cup match. It is the 7th time that India has defeated Pakistan in the World Cup series.
Sweden defeats Thailand 5-1 and went through last-16 spot.
Indian squash player Joshna Chinappa beats Sunayna Kuruvilla broke the 16-time national champion Bhuneshwari Kumari's record.
Bangladesh defeats West Indies with the 2nd highest successful chase in the World Cup history. West Indies scored 321/8 in 50 overs while Bangladesh chased the same in 41.3 overs with 3 wickets down.
US defeats Thailand in Women's Football World Cup with a record victory 13-0. Alex Morgan became the first woman to score 5 goals in a World Cup match after Michelle Akers in 1991.
Australia defeated Pakistan by 41 runs and banged their third victory in the Cricket World Cup. David Warner scored 107 runs in the match.
Lionel Messi from Barcelona has been named as the world's highest-paid athlete in 2019 said Forbes with $127 million. Cristiano Ronaldo is second in the race with $109 million and Neymar banged the third place with $105 million.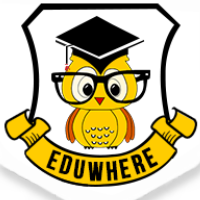 Whenever one talks about the highest peaks in the world, Mount Everest is the name known to most of the people. Most of us know that the highest peak in the world is Mount Everest, but how many of us can name the highest peak after Mount Everest or the top 10 highest peaks in the world?
Well, this can be a question in your upcoming competitive examination. So why not know about the top 10 highest peaks in the world and some interesting facts about it?
Here you go:
1. Mount Everest (8848m)
The highest peak in the World, Mount Everest is located in the Northeastern part of Nepal.
Mt Everest was named after the survey done by Land Surveyor General 'Sir George Everest' who tried to locate the exact location of the peak. Tenzing Norgay Sherpa and Edmund Hillary became the first people to climb Mount Everest in May 1953.
2. K2 (8611m)
Mt K2 is situated on the border of China and Pakistan in the Karakoram Range. As it is the second peak in Karakoram range, it is called K2. An Italian expedition was first climbed Mount K2 in 1954. K2 is officially known as Mount Godwin-Austen or Chhogori.
3. Kangchenjunga (8586m)
Kangchenjunga is located on the borders of Nepal and India. Being blessed with five treasures of God viz. Gold, silver, gems, grains and holy books, Kanchenjunga is known as 'The Five Treasures of Snow'. In 1955, Joe Brown and George Band became the first people to successfully climb this peak.
4. Mount Lhotse (8511m)
Lhotse is the fourth highest peak in the world. Located on the border of Nepal and Tibet, Lhotse is connected to Mount Everest. Ernst Reiss and Fritz Luchsinger successful climbed Mount Lhotse in 1956.
5. Makalu (8462m)
Located 19 km southeast of Everest, Makalu is the fifth highest mountain in the world. Lionel Terray and Jean Couzy from a French expedition first climbed the Makalu in 1955.
6. Cho Oyu (8201m)
The sixth highest peak in the world Cho Oyu is situated in the Himalayan range and Nepal. The first people to enjoy the beauty of Cho Oyu were Austrians Joseph Jöchler and Herbert Tichy, as well Pasang Dawa Lama from Nepal who climbed in 1954. Cho Oyu is also known as "Turquoise Goddess" in Tibetan.
7. Dhaulagiri I(8167m)
Dhaulagiri, the seventh highest peak in the world is located in the north of central Nepal. Dhaulagiri is also called as White Mountains. It was first climbed by K. Diemberger, P. Diener, Nyima Dorji, Nawang Dorji have climbed it in May 1960.
8. Manaslu (8163m)
The eighth highest peak in the world, Manaslu is situated in west-central part of Nepal. In 1956, Japenese climbers Toshio Imanishi and Nepalese Sherpa Gyalzen Norbu climbed the Manaslu peak first.
9. Nanga Parbat (8125m)
Nanga Parbat is situated in Gilgit-Baltistan region of Pakistan. As lots of climbers have died climbing Nanga Parbat, it is also called as 'Killer Mountain'. It is also called as Deo Mir. Hermann Buhl from a German/ Australian expedition became the first man to ascend Nanga Parbat in 1953.
10. Annapurna I (8091m)
A French expedition led by Maurice Herzog and Louis Lachenal climbed Annapurna first. The tenth highest mountain in the world is located in central Nepal and considered as the most dangerous one to climb. Annapurna name refers to the 'Goddess of Harvest'.
Stay Tuned at Eduwhere Community for interesting facts and updates that might help in your upcoming examinations.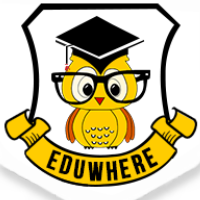 Chandrayaan-2: India's second Moon mission to be launched on 15 July said ISRO Chairman K Sivan
Nasa to use Green Fuel for spacecraft for the first time. NASA said they will be using a rose-coloured non-toxic green fuel for the test.
Head of Russian space agency Roscosmos said SpaceX's CEO Elon Musk will not be hired for help with reusable rocketry.
'Smithophis atemporalis', a new species of snake was discovered in Mizoram's capital Aizawl. This 'rain-loving' snake belongs to the family Colubridae- the largest snake family with over 1700 species.
22 yr old Zonel Sougaijiam from Manipur banged the 16th position in the Facebook Hall of Fame by discovering a Whatsapp bug that violated the privacy of a user.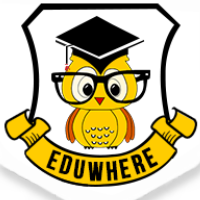 With just a few weeks left for SBI Clerk 2019 exam, this is the time to fasten your seat belts and start your preparation in full swing. As limited time is left for the exam, you cannot take the risk of going through a complete syllabus. To ensure that you successfully crack all the sections, you should focus on the important topics and get strong command on them. You should make a list of the topics from which questions are asked regularly and spend more time practising the same. Now, as per the new exam pattern of SBI Clerk, there will be sectional timing for each section. In this article, we will discuss how to score well in Quant in the given time.
SBI Clerk 2019 exam pattern
As per SBI Clerk 2019 exam pattern, you will get 20 minutes to solve 35 questions in the Prelims while in Mains you will get 45 minutes to solve 50 questions. There will also be negative marking for the wrong attempts.
SBI Clerk 2019 Numerical Ability – Important Topics
| | |
| --- | --- |
| 1. Simplification | 11. Simple and Compound Interest |
| 2. Number Series | 12. Ratio and proportion |
| 3. Quadratic Equations | 13. Number System |
| 4. Probability | 14. Surds and Indices |
| 5. Average | 15. Boats and Streams |
| 6. Time and work | 16. Permutation and Combination |
| 7. Time, Speed and Distance | 17. Mensuration |
| 8. Average | 18. Mixtures and Allegations |
| 9. Percentage | 19. Pipes and Cisterns |
| 10. Profit and Loss | 20. Data Interpretation – Tables, Pie Charts, Bar Graphs, Line Graphs, etc. |
Preparation tips for Numerical Ability section
To perform well in this section, you need to have basic mathematical knowledge of class X. By learning the formulas by heart and regularly practising the same by solving practice tests, you can easily ace this section in the given time. Given below are some more tips to prepare for SBI Clerk Quant section:
Focus on scoring chapters
Average, Percentage, Profit & Loss, Interest and Ratio and Proportions are some of the scoring chapters in Quantitative Aptitude section. Learn to solve questions in this category mentally to save calculation time.
Tricky chapters
Spend a reasonable amount of time on Permutation and Combination, Probability, Algebra, Mensuration and Speed, Time & Distance. Thought the questions from these chapters are tricky, there will be 5-6 questions, which you cannot afford to ignore.
Choose the best books
Selection of the right books impacts your preparation drastically. So, make sure you choose only the best SBI Clerk preparation books. Never make a mistake of referring multiple books as it results in wastage of time and efforts only.
Practice
For SBI Clerk online exam, preparation should also be online. Solve as many online mock tests as you can. It will help you get acquainted with the exam pattern, work on your speed and revise the formulas. Solve at least one practice test every day to prepare for the exam.
Click here to solve mock tests at Eduwhere now!
Make a chart of formulas
This is one of the advises given by my teachers, which I never forget. The best way to remember formulas is to make a chart of the same and revise them every day before going to bed.
Cracking SBI Clerk 2019 exam might be difficult due to the high competition but not impossible. Right preparation plan, dedication, revision and confidence will definitely help you crack one of the most coveted banking exams in India. Choose the right platform for online practice tests like Eduwhere and get an edge over others.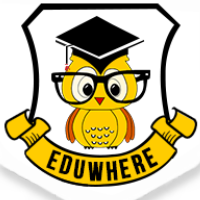 Rupee rises from 21 paise to 69.44 Vs USD in Early Trade. According to the Forex dealers, foreign funds and dealing in dollars have helped the rupee.
Motorcycle sales were recorded at 12,22,164 units in 2018. According to the sales recorded last month which stood up to be 11,62,373, a decline of 4.89% is observed.
Timely debt services will be made, said Anil Ambani from Reliance Group.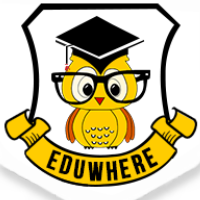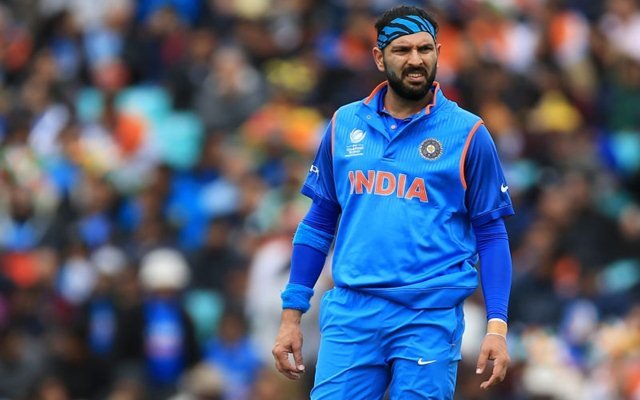 Yuvraj Singh declares retirement from all forms of cricket on 10 June 2019.
Portugal won the UEFA Nations league against the Netherlands by beating them with the score 1-0.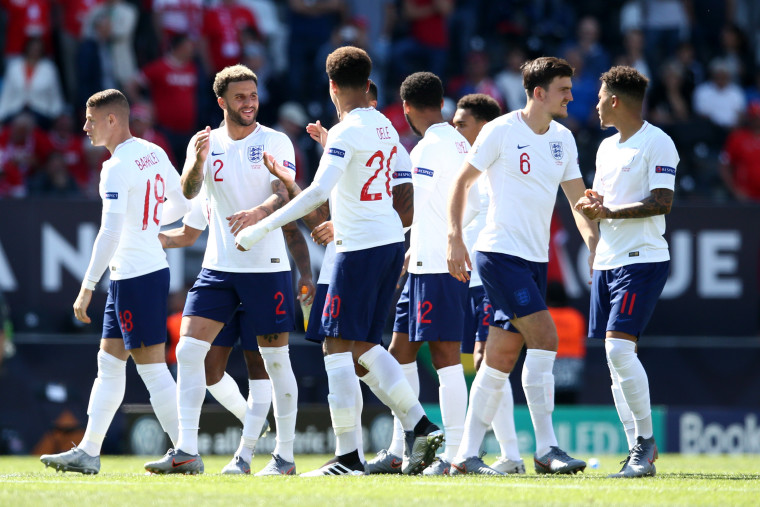 England banged third place in the UEFA Nations league against Switzerland 6-5 on penalties.
South Africa and West Indies get one point each as match called off due to rain.
Rafael Nadal wins the 12th French Open title by beating Dominic Thiem.