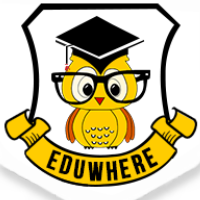 ---
Posts made by Neha Gore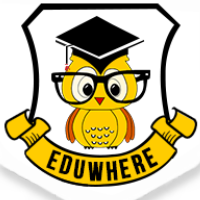 Thorough preparation of each and every section is the key to success in one of the most competitive banking exams in India. SBI Clerk is a dream position for the candidates who want to start a career in the banking sector and strive hard to crack the exam in their first attempt. As SBI Clerk 2019 exam pattern has changed, you need to focus more on your preparation strategies. With the time limit for each section, you need to have strong command on each section. English is one of the time-consuming sections. To ensure that you solve the maximum number of questions in 20 minutes, you should focus on all the important topics and your speed along with accuracy. The tips given here will help you strengthen your English language preparation for SBI Clerk exam.
SBI Clerk 2019 – English Syllabus
Before you start your preparation, you should go through complete SBI Clerk exam syllabus. It will help you get an idea of the type of topics covered in the exam, using which you can further make a list of important topics.
English section in SBI exam is broadly divided into 4 parts:
Vocabulary
Reading Comprehension
Grammar
Verbal Ability
SBI Clerk Important Topics – English Language
SBI Clerk Prelims English Syllabus

SBI Clerk Mains English Syllabus

Vocabulary

Reading Comprehension including Synonyms / Antonyms

Reading comprehension including Synonyms and Antonyms

Word formation

Sentence completion

Sentence rearrangement or Para jumbles

Theme detection

Deriving conclusions

Sentence Correction/ Error Finding

Error detection / Passage correction

Passage completion

Spell Checks

Grammar

Idioms

Fillers

Phrases

Spelling

Cloze Test
Exam Pattern
SBI Clerk Prelims – 30 Questions – 20 Minutes

SBI Clerk Mains – 40 Questions – 35 Minutes
Preparation Tips
Focus more on the Grammar part

Learn at least 3 new words every day to enhance your vocabulary

Form sentences using the newly learned words

Solve as many online mock tests as you can

Revise synonyms and antonyms to strengthen your vocabulary
Clear your concepts
Develop a strong command on your basics. You can refer to books like Basic English Grammar by Wren & Martin to strengthen your basic concepts
Follow a strategic preparation plan
Don't start working on all the sections simultaneously. You should start with the Grammar section then moving on to Verbal Ability, Vocabulary and Reading Comprehension respectively.
Understand your strengths and weaknesses
The only way to understand your strengths and weaknesses is to solve online mock tests and carefully go through the performance analysis reports.
Work on your speed
Solving mock tests in a real-time exam like environment is the right way to work on your speed and accuracy to solve the maximum number of questions in the given time.
Elimination method
Use the option of elimination while you attempt the fill in the blanks section. It will help you strike out the wrong answer and find the closest option.
Develop a habit of reading
Read English newspapers, magazines and English books regularly. It will not just improve your speed but will also help you learn new words every day.
Final preparation tips for SBI Clerk 2019: English Language
Focus more on the Grammar part

Learn at least 3 new words every day to enhance your vocabulary

Form sentences using the newly learned words

Solve as many online mock tests as you canRevise synonyms and antonyms to strengthen your vocabulary
You can solve mock tests on Eduwhere. With the detailed analysis reports of your tests, you will be able to give an edge to your SBI Clerk 2019 exam preparation.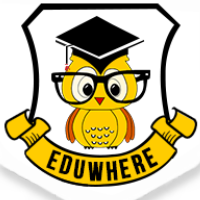 Now that the World Cup fever is ON, Eduwhere is here with a cricket quiz for you.
Can you guess the name of this famous cricketer?
Post your answer in the Comments section.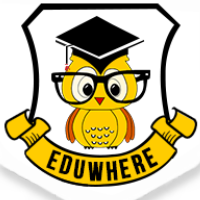 As the cricket world cup is on the roll, fans all over the world are following every single game with enthusiasm and hope that their nation gets a chance to taste victory. Witnessing a world cup victory by any nation is indeed a historical moment. As India has won 2 world cups so far, do you know which countries have won the world cup?
Also, which were the countries who made it to the finals but couldn't lift the world cup?
This can be a question in your upcoming examination, so let's take a look.
Before you begin, visit Eduwhere for your upcoming exam preparations.
West Indies- 1975
In the first world cup hosted by England, West Indies won against Australia by 17 runs.
West Indies- 1979
West Indies again won the second world cup again England. West Indies scored 286/9 in 51 overs and defeated England who scored 194.
India- 1983
In the 1983 Prudential World Cup, India won their first World Cup under the leadership of Kapil Dev by scoring 183 against West Indies in England. West Indies scored 140 runs in 52 overs.
Australia- 1987
Australia defeated England in 1987 World Cup by 7 runs. England scored 248/8 whereas Australia managed to score 253/5 and banged their first title as world champions.
Pakistan- 1992
In the Melbourne cricket ground, Pakistan won their first World Cup against England by scoring 249/6. Pakistan defeated England by 22 runs.
Sri Lanka- 1996
Sri Lanka won their first world cup in 1996 against Australia. Sri Lanka scored 245/3 whereas Australia scored 241/7. This world cup was hosted by Pakistan & India.
Australia- 1999
Australia vs Pakistan in the 1999 world cup finals was an easy one for Australia. Pakistan team was summed up at 132 and Australia managed to win easily in 20.1 overs in England.
Australia- 2003
In the 2003 world cup final held in Johannesburg, India lost their chance of winning the world cup against Australia. The Indian team could not meet the target of 360 set by the Aussies.
Australia- 2007
For 2007 World Cup hosted by West Indies, Australia won the world cup consequently at a hattrick this time by defeating Sri Lanka. Australia won by 53 runs with the Duckworth Lewis method.
India- 2011
In the 2011 world cup, India again became the world champions by defeating Sri Lanka. India won the match by 6 wickets at the Wankhede stadium in Mumbai.
Australia- 2015
Australia once again won the world cup by defeating New Zealand who entered the world cup finals for the first time. 2015 world cup was hosted by Australia and New Zealand. Australia scored 186/3 to defeat New Zealand who scored 183 at Melbourne.
Stay tuned at Eduwhere Community for more such cool posts.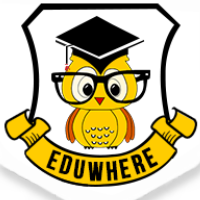 Are you good with calculations?
Here is a simple Mathematics puzzle for you.
Mention the correct answer in the Comments section.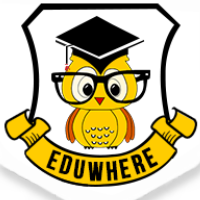 Nirmala Sitharaman may declare implantation of Rs 4,000 cr in PSU non-life firms in Budget.
The capital implantation will empower them to improve their fiscal prosperity to a degree that the proposed merger of the general assurance firms could happen, sources said.
Solar institutions in India during January-March time of this current year remained at 1,737 megawatt (MW), enlisting a year-on-year decrease of 49 percent, predominantly attributable to trouble looked by installers in getting the required endorsements because of general races, says a report.
Tech Mahindra company aims to reduce its absolute scopes 1 and 2 GHG (Greenhouse Gas) emissions 22% by 2030 and 50% by 2050, from a 2016 base-year. This initiative was taken by Tech Mahindra to reduce greenhouse gas emissions.
Rourkela Steel Plant takes a step for protecting the environment and producing steel with the three prolonged strategies adopted by them.
The International Monetary Fund (IMF) on Wednesday cut its 2019 financial development conjecture for China to 6.2% on elevated vulnerability around exchange gratings, saying that progressively money related approach facilitating would be justified if the Sino-U.S. exchange war raises.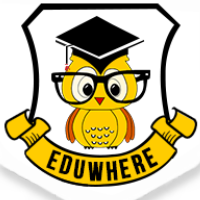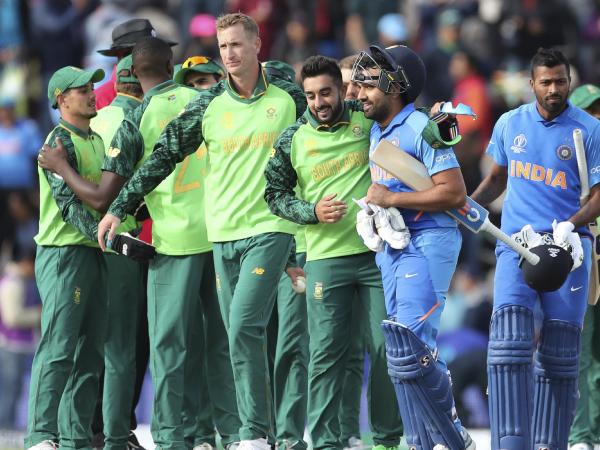 India won their first world cup match against South Africa and started with a victory. South Africa has lost three consecutive matches in the world cup series so far. South Africa won the toss and chose to bat. India chased the target of 228 in 47.3 overs.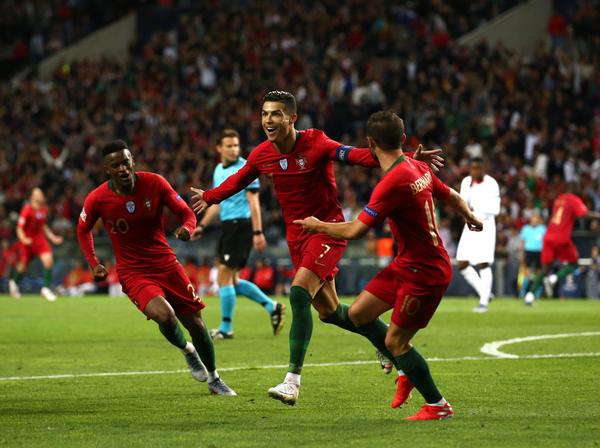 Ronaldo scores hattrick to send Portugal in UEFA Nations League Finals. Netherlands and England will be competing on 7 June 2019 for reaching the finals against Portugal. The defeated team will face Switzerland for the third place.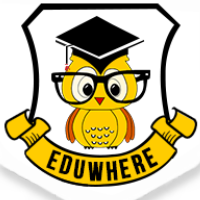 According to the latest notification by Staff Selection Commission, the document verification date for Tier IV will be open shortly. The SSC CGL Tier III examination was held on 8th July 2019. The results for the same have been out recently.
The document verification process for all the candidates who have cleared the SSC CGL 2017 Tier III examination will be conducted from 15th of June 2019 to 31st July 2019.
Here is the notification for your reference:
Also, the SSC CGL 2018 Tier 1 Examination will be conducted from 4th June 2019 to 19th June 2019.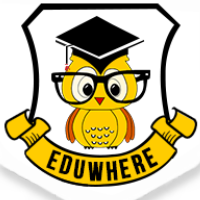 IBPS RRB Clerk Examination is conducted by IBPS every year for the recruitment of Group B- Office Assistants. Aspirants willing to join the rural banks as an office assistant can register for the common recruitment process. The examination will be held in 2 phases in an online mode consisting of Preliminary exam and Mains.
The dates for IBPS RRB Clerk online application have not been announced yet.
However, here are the dates for the examination:
Prelims: 11, 18 and 25 August 2019

Mains: 29 September 2019
A candidate between 18 years and 28 years i.e. candidates should have not been born earlier than 02.06.1991 and later than 01.06.2001 (both dates inclusive) can attend the examination.