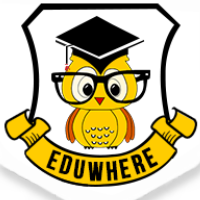 ---
Posts made by Neha Gore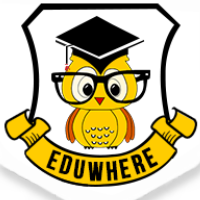 1 May is observed as Labour Day or International Workers' Day to celebrate the achievements of the working class. This day is observed as a public holiday in many countries including India. It is called as Kamgar Din in Hindi, Kamgar Divas in Marathi, Karmikara Dinacharane in Kannada, Karmika Dinotsavam in Telugu, Uzhaipalar Dhinam in Tamil, Thozhilaali Dinam in Malayalam and Shromik Dibosh in Bengali.
History of Labour Day
For years, factory workers were forced to work for 16 hours every day in unsafe conditions.
300,000 workers hit the roads on 1 May 1886 to protest against long working hours and poor working conditions in the US.
The first May Day celebration in India was organised in Madras (now Chennai) by the Labour Kisan Party of Hindustan on May 1, 1923
The Child and Adolescent Labour (Prohibition and Regulation) Act were set in 1986 to prohibit the employment of children below 14 years.
May 1 is also celebrated as 'Maharashtra Day' and 'Gujarat Day' to mark the date in 1960, when the two western states attained statehood after the erstwhile Bombay State was divided into linguistic lines.
In countries such as the People's Republic of China, North Korea, Cuba, and the former Soviet Union, May day is observed as an important official holiday.
For more such updates and general knowledge articles, follow Eduwhere Community.
Eduwhere provides online mock tests for examinations like CAT, MAT, XAT, SNAP, CMAT, CLAT, SBI PO, SBI Clerk, SSC CGL, SSC CHSL, CTET, IBPS PO, IBPS Clerk, AFCAT and others.
With the Eduwhere Edge pass available for 99/- for 1 month and 199/- for 3 months, you can get complete access to all the mock tests available with us.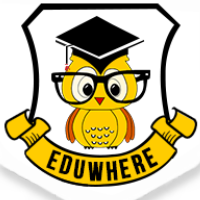 The CLAT Consortium of NLUs announced a few changes in the exam pattern of CLAT 2020 exam. The Consortium released the official notification on the modification on November 21, 2019, in which it gave detailed information on the changes. As per the latest CLAT exam pattern, the question paper will have 150 questions as against 200 questions earlier. Further, there will be comprehension-based questions and there will be cut-off marks in CLAT 2020 LLM.
Changes in CLAT 2020 exam pattern
As the exam pattern forms the base of the preparation, candidates must be aware of every change. Find below the major changes introduced in the CLAT exam pattern and keep them in the mind when making your preparation plan to clear the law admission exam.
The number of questions will now be 150.

Quantitative aptitude questions will be of class 10th standard.

The question paper will have comprehensive questions from quantitative Techniques, English, Current Affairs, Deductive Reasoning and Logical Reasoning sections.

From this year, CLAT 2020 LLM will have 40% minimum cut-off marks for objective test paper. To get a descriptive paper evaluated, candidates need to qualify in the objective test paper by securing the minimum cut-off marks.
Complete CLAT 2020 updated exam pattern
Tips to prepare for CLAT 2020 examination
To maximize your chances of getting top score in the exam, you should update your CLAT preparation plan as per the latest exam pattern and the syllabus. Find below some helpful tips to save your time and start your preparation of CLAT 2020 exam.
Focus on the important topics
CLAT syllabus is very vast in nature and contains a lot of subtopics from subjects like constitutional law, legal awareness and general knowledge. Though the complete CLAT syllabus is important and you need to cover all the topics, there are some sections that can help you score well quickly. While making your study plan, spend more time on these important topics. Given below is the list of subject-wise important topics:
English Important Topics
CLAT 2020 preparation with Eduwhere
General Knowledge Important Topics
Mathematics Important Topics
Number Systems

Average

Profit Loss

Percentage

Areas Mensuration

Time Speed and Distance

Work and Time

Probability
Legal Aptitude Important Topics
Logical Reasoning Important Topics
Series

Syllogisms

Logical sequences and matching

Analogies

Seating arrangement

Blood relations

Calendars and clocks
Focus on reasoning skills
As per the latest exam pattern, the focus will be on the evaluation the comprehension and reasoning skills of the candidates. So, along with prior knowledge of concepts for current affairs section, you should also work on your reasoning ability by solving as many mock tests as you can.
Get the updated study material
Books you refer for your exam preparation have a huge impact on your final score. To ensure that you are well-prepared for updated exam pattern, choose study material for CLAT with the latest versions. It will help you practice questions as per the exam pattern and form your strategies for the final day.
CLAT 2020 Preparation Books
Group discussions
No matter how long you read newspapers or magazines, gaining all the knowledge of what's happening across the world is not possible. The easiest and beneficial study hack to cover subjects like current affairs and general knowledge is to have group discussions. It will help you cover non-touched areas and gain from the knowledge of peers.
Focus on quality than quantity
There are many students who make a mistake of focusing on the hours they study rather than what and how much they study. When preparing for CLAT, quality and your temperament matters more than the hours you sat with your books. So, make sure you focus on learning than the number of hours when making your study plan.
Solve online mock tests
Finding offline tests as per the latest exam pattern might be difficult. It has further got more difficult due to COVID-19 pandemic and the lockdown. The best way in this situation is to solve online CLAT mock tests as per the latest exam pattern. Platforms like Eduwhere have ample mock tests prepared by the experienced faculty to help students not just acquaint themselves with the exam pattern but also work on their weaknesses with the help of the detailed performance analysis reports provided after each mock test.
Be consistent in your preparation
Success in competitive exams like CLAT highly depends on consistency. There are students who were average in school and still scored well in CLAT with the help of their consistent preparation and a fixed strategy.
Use the tips given above and get ready to crack CLAT 2020. All the best for your preparation!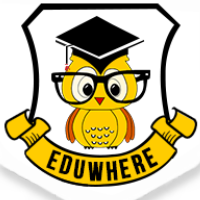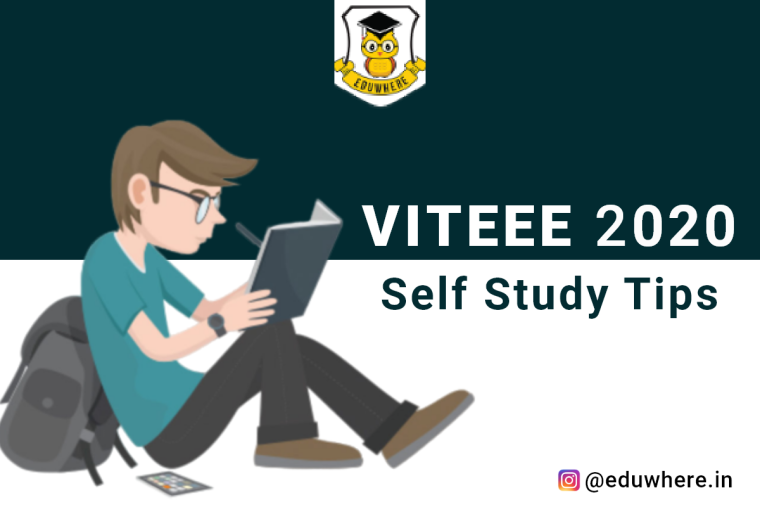 VITEEE 2020 is the entrance exam conducted by Vellore Institute of Technology for providing admission in B.Tech programs offered at VIT Vellore, Chennai, Bhopal and Amravati. Through this exam, the university aims to asses candidates based on speed, time-management and decision-making power apart from their academic knowledge. The main subjects to be prepared for this exam are Physics, Chemistry, Mathematics/Biology, Aptitude and English. Candidates must familiarize themselves with the syllabus as well as exam pattern before moving forward with the preparation. VITEEE SYLLABUS The VITEEE Exam preparation should commence with familiarization of the syllabus and the topics it covers. The main subjects of the exam are Physics, Chemistry, Maths or Biology, Aptitude and English. The topics covered in each of these subjects are mentioned below:
Physics:
Current Electricity
Dual Nature of Radiation and Atomic Physics
Optics
Properties of Matter
Electro-statics
Electromagnetic Induction and Alternating current
Laws of Motion & Work, Energy and Power
Magnetic Effects of Electric Current
Nuclear Physics
Semiconductor Devices and their Applications
CLAT 2020 preparation with Eduwhere
Chemistry:
Carboxylic Acids and their Derivatives
Isomerism in Organic Compounds
p block elements, d and f – Block Elements
Carbonyl Compounds
Coordination Chemistry and Solid State Chemistry
Electro-chemistry
Atomic Structure
Organic Nitrogen Compounds and Biomolecules
Thermodynamics, Chemical Equilibrium and Chemical Kinetics
Alcohols and Ethers
Biology:
Human Health and Diseases
Biotechnology and its Applications
Taxonomy
Plant Physiology
Genetics and Evolution
Biochemistry
Reproduction
Human Physiology
Biodiversity, Ecology and Environment
Cell and Molecular Biology
Eduwhere Edge for easy exam preparation
Mathematics
Vector Algebra
Integral Calculus and its Applications
Probability Distributions
Trigonometry and Complex Numbers
Analytical Geometry of Two Dimensions
Discrete Mathematics
Differential Calculus
Matrices and their Applications
Differential Equations
Analytical Geometry of Three Dimensions
Aptitude
Data Interpretation
Data Sufficiency
Syllogism
Number Series, Coding and Decoding
Clocks, Calendars and Directions
English
The questions will be Multiple Choice Questions testing the comprehension of a short passage or line of poems, English grammar and pronunciation. The level of these passages, lines of poems etc is equivalent to suit the level of higher secondary or equivalent education.
VITEEE Exam Pattern:
To begin with the VITEEE exam preparation, candidates must first understand the exam pattern. This exam is one of the most prominent entrance exams of India which follows the following rules:
The exam duration is of 2 hours 30 minutes.

The medium of the exam is English.

The test is conducted in three sessions in a day.

The test is divided into 5 main sections that refer to the 5 main subjects of the exam.

Aspirants have to appear for either PCBA + English or PCMA + English based on their application.

The test involves no negative marking for incorrect answers.
The subjectwise question and mark distribution of the VITEEE 2020 exam is as follows:
TIPS TO EASE VITEEE 2020 EXAM PREPARATION
Having a thorough understanding of the VITEEE 2020 Syllabus and Exam Pattern is a must to begin preparations for the exam. To achieve a good score, aspirants can take up in effect the following tips to prepare well from home for the upcoming exam.
FAMILIARIZE WITH EXAM PATTERN AND SYLLABUS
The most import part of VITEEE Exam preparation is to familiarize with the exam pattern and the syllabus. This helps you in preparing the game plan for your big assessment. Check the website regularly for any updates or changes in exam pattern or syllabus.
STRATEGIZE YOUR STUDY PLAN
Prepare a strategy based on the VITEEE 2020 syllabus and the days left. Without a good strategy, preparation is useless. The smart strategy will help candidates prepare well and achieve good score in the examination.
CLEAR THE CONCEPTS
Learn from Home is not easy but having syllabus in hand can help in diversifying the topics you are good at and the topics that you need to work on. List down the topics that require to be worked upon. Understanding the topics and concepts can help candidates clear their confusion and stop them from making mistakes.
PREPARE NOTES
To begin preparation of engineering entrance exam, start preparing notes that will not only help you now but will also help you in revision. Taking down notes can help you revise anytime anywhere. The notes also allow candidates to strengthen their preparation by constantly checking the notes whenever they have doubts.
GOOD STUDY MATERIAL
To prepare well, candidates must possess good study material. Good study materials are those recommended by professional tutors or previous year top scorers.
PREVIOUS YEAR PAPERS
VITEEE Exam preparation can be made easy by referring to the previous year papers. Referring these papers can give you an idea of what kind of questions are asked and which topics are more frequently asked.
SAMPLE PAPERS
Solve Sample Papers. The more you practice by solving papers the more confident you will be during the examination. Solving papers gives you an idea of how to manage time during the examination. It also helps in knowing your weaker areas and working on it. Candidates can take up mock tests on Eduwhere.in using the Eduwhere edge pass which is available at just Rs 99 for 1 month and Rs 199 for 3 months. By opting for this pass candidates can take up many mock tests and practice well.
REVISE THOROUGHLY
Make sure to revise thoroughly all the topics before the examination. Revision should be done simultaneously along with learning new topics. This will help you remember the previous topics.
Following these few simple steps will make it easier for you to prepare well for the VITEEE 2020 Exam from home.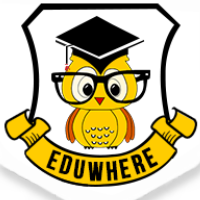 CTET 2020 is an entrance examination conducted by the Government of India to recruit teachers in Government schools across India for class 1 to 8. This exam is based on National Curriculum Network framework, created for proposing changes and updates to the National Council for Teachers' Education. Candidates possessing professional qualifications such as B.T.C. (D.El.Ed), B.Ed., and B.El.Ed. can take this test and must attain 60% marks to qualify this exam.
CTET 2020 Exam is divided into two papers. Candidates who wish to teach class 1 to 5 should appear for Paper-I and those who wish to teach class 6 to 8 should appear for Paper-II. Both the papers have five main subjects and most of the subjects are same in both the papers. These five subjects are:
Language-I
Language-II
Mathematics
Child Development & Pedagogy
Environmental studies for Paper-I and Social Studies for Paper–II
CTET Exam Preparation with Eduwhere
The CTET 2020 Child Development and Pedagogy section have a weightage of 30 marks in each paper. The syllabus and topics are common for both the papers. It is a very conceptual and theoretical subject and a good scoring section as well for students. Preparing for this subject is simple and realistic. It focusses on how fast the learner's grasp things. Here are a few tips that will help you score better in this section of the examination.
KNOW THE SUBJECT
For qualifying CTET 2020, knowing the several pedagogical approaches and considerations used for teaching a child effectively is very important. Child development and Pedagogy subject deal with this. The main focus is on child motivation, their attention and removal of learning barrier.
KNOW THE SYLLABUS
The most important key to mastering this section of the paper is to know the syllabus thoroughly. As the subject is huge, knowing the syllabus will help you narrow down the topics to be studied and prepared.
RESEARCH PAPERS
Reading research papers helps aspirants tremendously in CTET exam preparation. Aspirants must develop the habit of reading research papers on pedagogy & related subjects. Besides helping in the CTET exam, these papers also help in future teaching assignments. The papers focus on effective pedagogies and can be found on the following websites
Click here to prepare with Eduwhere
BEST BOOKS FOR BEST RESULTS
For CTET Exam preparation, aspirants must refer to the relevant book because of the vastness of the subject. Many books are available on pedagogy but aspirant should adhere to the subject syllabus and choose the book accordingly. Right book selection helps in scoring high marks compared to studying from random books. Here is a list of few recommended books for CTET Exam preparation
Child Development & Pedagogy for CTET & STET (Paper 1 & 2) 2nd Edition- Disha Publications
Teaching Aptitude & Teaching Attitude: For All Teachers Recruitment Examinations- RPH Editorial Board
A Complete Resource for CTET: Child Development and Pedagogy- Pearson Publication
PRACTICE PREVIOUS YEARS' PAPERS
As has been advised in all other exam preparations, the same rule applies in CTET Exam preparation as well – practising and reviewing previous year papers. Previous year papers help in gaining insights into the CTET exam such as the difficulty levels of questions, types of questions and their proportion.
Practising these papers also helps in determining the gap between the gap in aspirant's gained knowledge before the exam. This gap will help you understand the efforts required to fill the gap and perform graciously in the examination. These papers also help in developing a revision plan. The offline source of previous year papers few of which are
CTET & TETs Previous Year' Solved Papers class I-V Paper-I- Arihant Publications
CTET & TETs Previous Year' Solved papers Mathematics & Science Class VI-VII- Arihant Publications
ONLINE TEST SERIES
Practising helps improve. Taking the Online test series helps aspirants evaluate how well prepared they are for the exam. There are a series of online tests available for CTET 2020. These test series will help in determining the aspirant's problem-solving skills and put a grip on concepts. Eduwhere also provides test series for CTET Exam. Aspirants can subscribe for Eduwhere edge which is available at Rs 99 for 1 month and Rs 199 for 3 months and practice unlimited test series online.
Following the above steps can help the aspirants score very well in the CTET 2020 Exam and also help in their future work.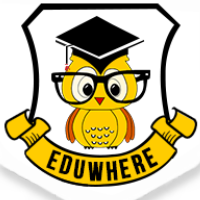 The NEET 2020 examination is postponed due to COVID- 19 outbreak. It is time for all the candidates to study from home. Several aspirants are already busy in organizing their day with studies, daily chores, exercising and following the entire routine.
Here is a set of questions that can help you in the upcoming examination.
Let us know the correct answers to for the listed NEET questions in the comments section.
Take online mock tests for upcoming exams at Eduwhere
With Eduwhere's quiz, you can prepare for the NEET 2020 examination easily alongside other candidates. Follow Eduwhere Community for more such amazing quiz and updates.
Eduwhere provides online mock tests for examinations like CAT, MAT, XAT, SNAP, CMAT, CLAT, SBI PO, SBI Clerk, SSC CGL, SSC CHSL, CTET, IBPS PO, IBPS Clerk, AFCAT and others.
With the Eduwhere Edge pass available for 99/- for 1 month and 199/- for 3 months, you can get complete access to all the mock tests available with us.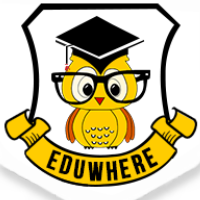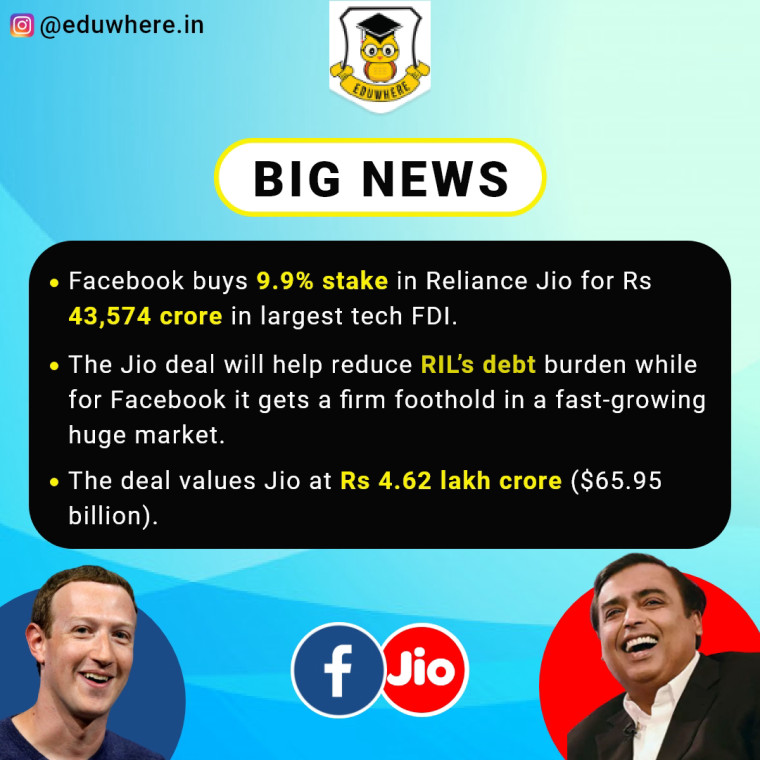 Facebook just bought a 9.9 % stake in Reliance Jio for a whopping Rs 43,574 crore.
Jio is a subsidiary of Reliance industries owned by Asia's richest man Mr Mukesh Ambani.
RIL's shares closed 10.3% higher at Rs 1,363.35 on the BSE Wednesday, having surged more than 12% in intraday trade.
Mukesh Ambani now tops Jack Ma to become the richest man in Asia after this deal.
Jio makes an amount of the tenth of the total amount of Reliance Industries' consolidated revenue. Mark is paying more than half of Reliance's market cap for this deal.
Being just a 3 yrs old firm Reliance Jio, it is the largest telecom firm in the country with a massive number of subscribers.
Facebook paid 57% of the market cap as of April 21. As most of the companies in India are struggling to survive during the COVID- 19 crisis, Jio is doing pretty well.
The number of internet users is expected to increase by 150 million in the next coming year.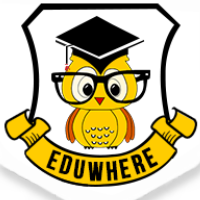 CLAT or The Common Law Admission Test is a national level exam providing admission to 20 National Law Universities of India. CLAT Exam 2020 is a 2-hour admission test comprising of objective type questions on the subjects Elementary Mathematics, English with Comprehension, General knowledge & Current affairs, and Logical reasoning.
CLAT Aspirants are often more concerned about the current affairs section of the exam compared to the rest of the sections. This section helps in conserving time and score well as the questions are direct and factual. The CLAT Current Affairs and General Knowledge section comprise of questions from static GK and Current Affairs. This questions of this section comprise of a passage of 450 words and will be based on news, journalistic sources and other non-fiction writing. The aspirants need to answer the questions related to this passage. The questions will be fashioned to test the candidate's knowledge of legal information or the same related to the passage. No question beyond this passage will be asked. The subjects included in this section are
Arts and Culture
International Affairs
Contemporary events of significance from India and World
Historical events of continuing significance
CLAT Exam Preparation with Eduwhere
To prepare for this section of CLAT Exam 2020, aspirants must follow certain techniques and well-planned strategy. These steps prove beneficial for students. Below are a few tips that might prove helpful in preparing for this section.
PREVIOUS YEARS' PAPERS
Before starting preparation, go through the past 5-year CLAT papers. Know how the questions are framed and how the questions are asked from the news events. This will give you an idea on the method of processing every news item when you read it because reading it for competitive exam is different from reading it for information.
MONTHLY MAGAZINE
CLAT 2020 Exam Pattern suggests that aspirants need to remain up to date. They must get hold of a monthly magazine such as Competition in Focus or Competition Success Review. A significant part of this material is relevant to CLAT.
NEWSPAPER OR E-PAPERS
Today's digital era has made it easy for everyone to stay in touch with the latest news. Whilst preparing for CLAT, aspirants shall make sure to read newspapers such as The Hindu, HT, The Economic Times, Indian Express, The Guardian, etc. Besides this, they can also opt-in reading online publications such as DNA India, Livemint, Firstpost, Livelaw, etc. Reading paper daily should become a habit instead of necessity. Magazine covers most of the relevant news but does not skip reading a daily publication.
Eduwhere Edge Pass for your exam preparation
CURRENT AFFAIRS WEBSITES
The two most popular current affairs websites are Jagranjosh and GK Today. They cover the topics month-wise and day-wise and are updated daily. Their quizzes are a little tough compared to that required for CLAT Exam 2020 but referring them will surely help aspirants gain knowledge of current affairs.
REFER THE SOURCES JUDICIOUSLY
Don't hover on every available material of the currents affairs. General Knowledge and Current affairs are vast and never-ending subject. It has a pool of sources but doesn't waste time in referring them all. Just stick to one newspaper and make the judicious use of the internet. While referring these, keep in mind the syllabus for CLAT Exam 2020. As the passages are expected from these topics.
MAKING NOTES
Currents affairs are not subjective and are very short. Making notes makes it easy for you to understand and remember facts and data. Highlight the notes with inks of different colour depending on their importance. Notes will help you in the last days of preparation.
ONLINE TESTS AND QUIZZES
CLAT Current Affairs and General Knowledge is a vast subject and requires a lot to remember. Thus, it is advisable to take timely tests of this subject making it easier for you to know how well you remember the topics. You can take the tests on Eduwhere.in. Eduwhere has introduced Eduwhere edge pass at the rate of Rs 199 for 3 months and Rs 99 for 1 month for CLAT aspirants to take up the mock test.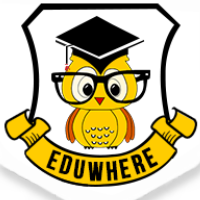 22 April is celebrated as Earth Day all over the world to pay respect to the Mother Earth and spread awareness among people regarding the planet and all its creatures.
The theme for Earth Day 2020:
Climate Action
The enormous challenges- but also the vast opportunities- of acting on climate change have distinguished the issue as the most pressing topic for the 50th anniversary year.
Here are some facts about Earth Day for you:
Over 2 crore people took to streets to celebrate the first Earth Day in 1970.
In 2009, NASA planted 'MOON TREES' with seeds that had been to space.
As the life of our planet is counting down, it is our responsibility as an individual to take care of our home and keep it healthy for all of us.
Follow Eduwhere Community for more such amazing and informative updates that can be also helpful in your exam preparations.
With Eduwhere, you can prepare for exams like CAT, MAT, XAT, SNAP, CMAT, CLAT, SSC CHSL, SSC CGL, CTET, AFCAT, JEE MAIN, VITEEE, MHCET and many more.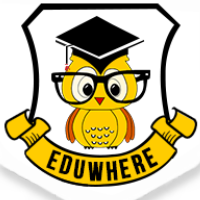 21 April is celebrated as National Civil Service Day all over India.
India started celebrating the Civil Service Day in 1947 when the first Home Minister of Independent India, Sardar Vallabhbhai Patel, addressed the first batch of civil servants at Metcalf House, Delhi.
He referred to the Civil servants as 'steel frame of India'.
This day is celebrated every year to respect the hard work and dedication of civil servants for the nation.
This day gives civil servants the opportunity to think and introspect about the future strategies to deal with the challenges of the present and future.
The foundation of civil services was laid by Warren Hastings and Charles Cornwallis reformed, modernised and rationalised it. Charles Cornwallis is called as the Father of Civil Services in India.
The highest-ranking civil servant is the Cabinet secretary.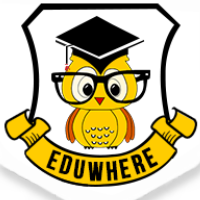 Due to the widespread pandemic COVID-19, NEET exam has been postponed by NTA. Situation outside is very critical and the authorities didn't want to put students' life at risk just for an exam. But this has also allowed students to further strengthen their preparation. You can now utilize the time to focus more on difficult sections like Physics for NEET.
You can use this additional time to strengthen your NEET physics preparation with some shortcuts. Confused where to find the shortcuts? Don't worry, we make it easier for you with five smart physics preparation tips to do well in NEET 2020.
NEET Physics Important Topics
Before moving on to the smart tips, let's first have a look at the important topics covered in physics. It will help you understand the areas that need more time, revision and practice.
NEET exam preparation with Eduwhere
Visit Eduwhere for your upcoming exam preparation
5 smart tips to do well in Physics section in NEET 2020
Understand the concepts
Physics is a difficult section only when you try to cram to concepts instead of understanding them. Once you have a clear understanding of the concepts, you will love the subject and this is possible only when you follow the right approach. Focus more on concepts to understand the process of derivation to quickly solve the questions in the exam.
Follow spaced learning technique
Most of the students have specific forgetting curve which is also known as the Ebbinghaus effect. The only solution to this problem is the spaced learning technique where you repeat everything after an interval. This gets more important when you have to learn so many formulas to prepare Physics for exams like NEET.
Follow 3R strategy
The 3R - Recap, Review and Reinforce strategy is one of the best techniques to prepare Physics. Based on the weightage and difficulty level of the topics, set your goals and prioritize them for revision and review.
When revising topics and solving online mock tests for NEET, always focus on the key areas and set time goals to perform well in the final exam.
Make a list of formulas
NEET toppers suggest making a list of all the formula and keep it handy. You can also make a chart and paste it near your bed to have a look at it before going to bed. It will help you retain the information for a longer period. You can also use this list when solving the mock tests.
Don't rely on calculators
When solving numerical problems in physics, never use a calculator. Make a habit of doing mental calculations. It will help you boost your speed and make the most of every second in the final exam.
Some general tips to use the additional time
With NEET exam postponed due to lockdown, students have got additional time. During this period, in addition to the exam preparation, you also need to be careful about some other things like your health. Here are some general tips to keep in mind during this time:
Take power naps to keep your mind relaxed

Exercise regularly to destress

Don't get overconfident about your preparation

Aim high and believe in yourself
Situation outside is not in your control; but how you make use of your extra time is completely in your control. So, make the most of every additional minute you have to strengthen your NEET 2020 preparation and get ready to come out as a shining star.