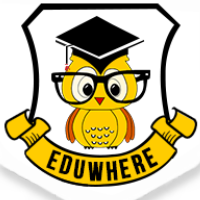 ---
Posts made by Neha Gore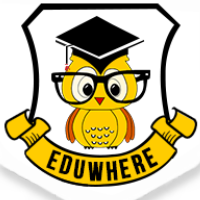 COVID- 19 के प्रकोप ने हम सभी को घर के अंदर रहने के लिए मजबूर कर दिया है। चूंकि इसने शिक्षा क्षेत्र को भारी स्तर पर प्रभावित किया है, इसलिए अधिकांश परीक्षाएं स्थगित कर दी गई हैं।नेशनल टेस्टिंग एजेंसी (NTA) द्वारा आयोजित नेशनल एंट्रेंस कम एलिजिबिलिटी टेस्ट (NEET) को भी स्थगित कर दिया गया है। सभी उम्मीदवारों के लिए यह उपयुक्त समय है कि वे लॉकडाउन के कारण अपनी तैयारी को एक नए स्तर पर ले जा सकते हैं |
प्रत्येक परीक्षार्थी के लिए, अन्य उम्मीदवारों के साथ प्रतिस्पर्धा का परीक्षण करना, वास्तविक समय परीक्षण परिदृश्यों के साथ अपने समय-प्रबंधन कौशल का परीक्षण करना और उनके मजबूत और कमजोर क्षेत्रों को जानना बहुत महत्वपूर्ण है।
आपका अध्ययन साथी एडुव्हेर आगामी NEET 2020 परीक्षा के लिए उपस्थित होने वाले सभी उम्मीदवारों के लिए एक निशुल्क NEET राष्ट्रीय मॉक टेस्ट लाया है। NEET 2020 परीक्षा की तारीख की पुष्टि अभी तक नहीं हुई है | इसलिए, सभी उम्मीदवारों के पास तैयारी करने करने के लिए पर्याप्त समय है। नि: शुल्क एनईईटी राष्ट्रीय मॉक टेस्ट सीरीज हिंदी और अंग्रेजी दोनों में आयोजित की जाएगी।
रजिस्ट्रेशन के लिए यहां क्लिक करें
Eduwhere NEET National Mock Details
टेस्ट शुरू होने का समय: 1 मई सुबह 8 बजे
टेस्ट समाप्ति समय: 2 मई रात 8 बजे
आप उल्लेखित स्लॉट्स के बीच कभी भी परीक्षा दे सकते हैं | एडुव्हेर के NEET मॉक टेस्ट के लिए अभी रजिस्टर करें |
आपके परीक्षण का परिणाम तुरंत प्रदर्शित होगा। आप अपने परिणाम में अपना पर्सेंटाइल स्कोर, विस्तृत समाधान रिपोर्ट और रैंक विश्लेषण देख सकते हैं।
विस्तृत विश्लेषण रिपोर्ट 3 मई, 2020, सुबह 10 बजे उपलब्ध होगी।
Eduwhere NEET 2020 Registration Link
नेशनल मॉक टेस्ट क्यों अलग है?
एक बार जब सभी छात्र परीक्षा के लिए उपस्थित हो जाते हैं, तो आपको उन सभी छात्रों के बीच अपने प्रदर्शन के बारे में पता चल जाएगा, जिन्होंने परीक्षा दी है।
परीक्षार्थी को इस मॉक टेस्ट से कई फायदे होंगे, जैसे :
राष्ट्रीय रैंक
प्रत्येक विषय में अलग-अलग अंक
विस्तृत विषय विश्लेषण
सेक्शन विश्लेषण
एक्यूरेसी स्कोर
प्रतिशत स्कोर
यह आपको NEET 2020 के उन विषयों के बारे में जानकारी देगा, जिन पर आपको अधिक मेहनत करने की आवश्यकता है |
हम आशा करते हैं कि आप सभी इस मॉक टेस्ट टेस्ट में ही नहीं बल्कि NEET 2020 की परीक्षा में भी उत्तीर्ण हों
एडुव्हेर आपको शुभकामनाएं देता है और आपके मिशन में सफलता की उम्मीद करता है!
घर पर रहें ! सुरक्षित रहें !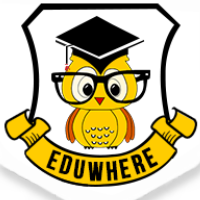 Amid the coronavirus outbreak and the lockdown, everything has come to a halt. Even the important exams like JEE Main and JEE Advanced have also been postponed. HRD Minister of India said that nothing is more important than the health of the students and directed NTA to postpone the second session of JEE Main 2020. The exam had to be conducted from April 05 to 11, 2020 that has now been postponed till the last week of May 2020. However, the fresh schedule of the exam is still to be released by the exam conducting authority.
JEE Main exam postponed - impact on students
Though the news of JEE Main and other engineering exams getting postponed has given students more time to prepare for the exam, they might also face some challenges like:
Aspirants need to revise their study plan

They need a different strategy to cover important topics

Candidates need to prepare a new time-table according to the updated time of the exam

They need to make an updated revision plan to cover the extra time
JEE Exam Preparation at Eduwhere »
JEE Main exam postponed - what to do now?
The news will definitely affect the preparation of the students. But as the situation is out of everyone's control, the best thing is to make the most of the extra time you have got. You can now utilize the time to prepare more, work on your weak areas and solve more mock tests to perform well in the engineering entrance exam.
How to continue your preparation for JEE Main 2020?
Many coaching institutes, parents and students raised their concern about the coaching classes. Thankfully, we are living in a digital era, where you have got everything available at the convenience of your home. Here are some tips using which you can ensure that your JEE Main 2020 preparation goes smoothly even during the lockdown period:
Give more time to important topics
This delay in the exam has given you more time to prepare for difficult and important topics. Even if you have already covered the, you can revise them once more to get strong command on each concept.
JEE Main important topics
JEE Main Important Topics - Mathematics
Trigonometry

Matrix and Determinants

Probability

Matrix and Determinants

Co-Ordinate Geometry

Integral Calculus

Differential Calculus
JEE Main Important Topics - Physics
Optics

SHM & Waves

Heat & Thermodynamics

Modern Physics

Mechanics

Electrodynamics
JEE Main Important Topics - Chemistry
Salt analysis

Ionic equilibrium

Thermodynamics & thermochemistry

Aldehydes and ketones

Aromatic hydrocarbons

GOC isomerism

Liquid solutions

Alkyl halides and aryl halides
Eduwhere Edge Pass for better preparation
Attend online classes
Don't worry if you cannot go to your coaching centre. Most of the coaching centres are offering live online classes to help students continue their JEE Main preparation.
Watch video lectures
If you have already completed the syllabus and just want to focus on the important topics, but wondering how to do this without the guidance of teachers, recorded video lectures are the solution to your problem. You can easily find recorded video lectures on JEE Main syllabus and choose the topics of your choice.
Solve online mock tests
The best way to prepare for the JEE Main online exam is to solve as many online mock tests as you can. It will not just help you understand your preparation level but will also help you get acquainted with the exam pattern, work on your speed and give your best shot in the computer-based test.
Don't take the stress
Stress is not going to help you in any way. During this lockdown period, instead of asking for suggestions here and there and taking unnecessary stress, utilize your energy and time on preparing for the exam. Keep your mind relaxed with activities like Yoga, meditation etc. Don't keep thinking about the problem; rather, create a positive environment around you.
COVID-19 might have put everything at a halt, but not your JEE preparation. Just consider this additional time as an opportunity and make the most of it by strengthening your preparation. Solve more mock test for JEE Main on platforms like Eduwhere and get ready to rock the show. Also, ensure that you don't take any stress and keep calm.
Stay home, stay healthy and prepare for the engineering entrance exam.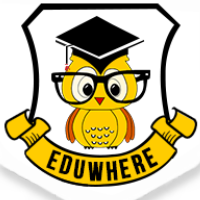 As the COVID- 19 outbreak has forced all of us to stay indoors. As it has affected the education domain at a drastic level, most of the examinations are postponed. The National Entrance Cum Eligibility Test(NEET) conducted by the National Testing Agency (NTA) is also postponed. It is time for all the aspirants to make the most of the time available with them and test their preparation level.
Your study partner Eduwhere is here with a free NEET national mock test for all the candidates appearing for upcoming NEET 2020 exams. The NEET 2020 examination date is not confirmed yet due to the COVID- 19 outbreak. Hence, all the candidates have enough time to prepare and revise enough of the D- day.
If you are one of the NEET 2020 candidates, then we are sure that you want to be well prepared for the upcoming battle.
Here is a way for you to compete with all the candidates in the country studying from home.
We are conducting a FREE national mock test for all the candidates appearing for NEET 2020 exams. The free NEET National Mock Test Series shall be conducted in Hindi and English both.
Eduwhere NEET National Mock Details
Test Start Time: 1st May 8 am
Test End Time: 2nd May 8 pm
You are free to take the test anytime between the mentioned slots. All you need to do is, simply register for the NEET national mock test at Eduwhere and wait for the test to begin.
The result of your test will be displayed instantly. You can view your percentile score, number score, detailed solution report and rank analysis in your results.
The detailed analysis report will be available on 3 May 2020.
What's exciting about Eduwhere National Mock Test?
Once all the students have appeared for the test, you will get to know about your performance among all the students who have taken the test.
Here is everything you will get to know in your results:
National Rank
Individual scores in each subject
Detailed subject analysis
Section Analysis
Accuracy Score
Percentile score
NEET 2020 National Mock Test at Eduwhere
This will help you in having a crystal clear idea about the topics of NEET 2020 where you need to revise harder to be a champion in the race.
As Eduwhere provides this national mock test for all the NEET aspirants for free and candidates all over the country will take this test, please ensure that you make the most of this opportunity.
If you haven't enrolled yourself yet then enrol now and do not forget to attend the national mock test. Help yourself to get a crystal clear idea regarding the loopholes that you need to work on!
We hope you all will appear and score well not just in this mock session but also in the NEET 2020 examination.
Eduwhere wishes you good luck and hopes for success in your mission!
Stay Home! Stay Safe!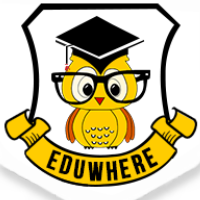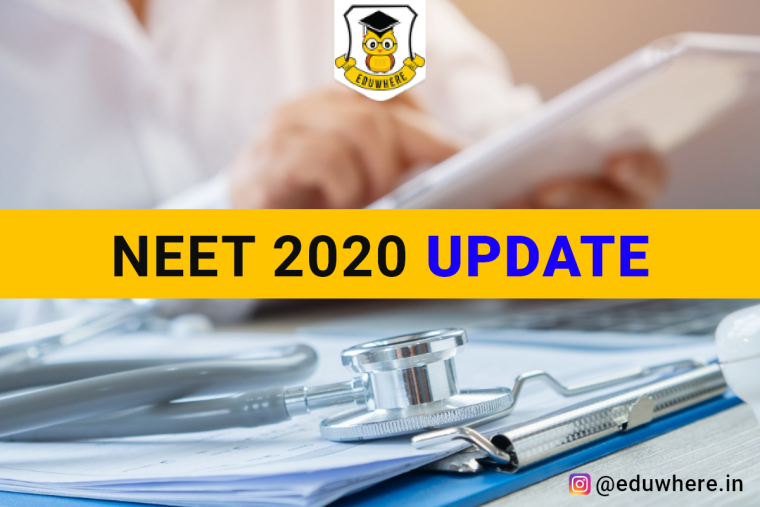 Due to the outbreak of COVID- 19 and the lockdown in the entire country, the NTA has provided time to make corrections in the NEET 2020 Application form for the candidates. The candidates who will be appearing for the NEET examination can visit ntaneet.nic.in and www.nta.ac.in to update their applications.
As NEET is conducted for the candidates to get admission in the top medical colleges of the country for MBBS, Dental and AYUSH courses, candidates have to prepare considering the limited seats and tough competition.
Take online NEET mock test here
Union Cabinet Minister, Dr. Ramesh Pokhriyal Nishank tweeted on his account mentioning the extension of NEET application form edit window.
The candidates can also update their choice of cities or centres opted for the entrance test. The registered candidates can edit their details and change exam cities in the application form of NEET UG 2020 till May 3, 2020 by 5 pm.
The NEET examination will be conducted according to the regulations of the Medical Council ACT-1956 and Dentist Act-1948.
Here is what more you can view.
Biology Complete Syllabus for NEET 2020
Chemistry Complete Syllabus for NEET 2020
Physics Complete Syllabus for NEET 2020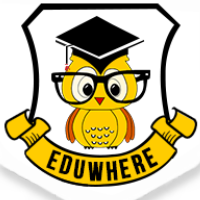 Nowadays words like lockdown, quarantine, sanitizers and COVID- 19 are the most we get to hear every single day. Dealing with the lockdown, staying indoors all the time and trying to stay safe is everyone's daily routine all across the globe. The pandemic outbreak has affected the entire world in several ways. Major events are postponed, the economy is suffering and exams are delayed too.
As we talk about exams being postponed, the aspirants are busy preparing from their home. For some of us it is work from home and some are indulged in the learn from home sessions. So for the ones who are studying from home, it might get a little boring at times as we don't follow our regular routine. Here are some tips for all the students to stay calm and positive during this tough time.
Remember, this is not an exam strategy for any of your upcoming exams. It is just a way to help you out in doing better. So just take some time to read it and practice it in your daily life.
Plan your day and move ahead: When you have enough time for yourself, use it wisely by treating it as a golden chance to study well and not spending a lazy day. Having a routine is very necessary during this time as many of us might just lose track of time and sleep and eat at odd hours. So, make a schedule and follow it strictly.
Follow the instructions: All the instructions given by the government and the authorities are for a better future and our safety. Follow all the instructions by staying indoors and even when you go out for essentials, make sure that you take all the required precautions.
Create your own home library: Your work environment or study environment makes a huge impact on your productivity and your learning capabilities. Create your own study space at your home to spend time with your books and focus on your studies well.
Read positive stories: Getting the best and positive content is not a very difficult task. If you look around, you'll definitely find out several positive and motivating stories or books that can help you have a stable mindset. It is very essential to have a stable mind without distractions to get
Stay away from negative news: This is the time when you will come across news updates and various stories every minute throughout the day. Make a wise choice and try to stay away from negative or depressing news updates. This will definitely help as your mind will be free of negativity and get the strength to study well.
Never skip exercise before morning study: It is the time where you can either make it or break it. You had reasons for your early schedule and coaching classes in the morning which made you skip that morning jog, workout or a meditation session. But now that you have all the time in the world, make fitness a habit for yourself because a fit body and mind always help to have a productive day.
Time to brush up your basics: Often due to the hectic schedule of school, college, coaching and the commute involved candidates get tired and don't get enough time to study. Many skip the very important basic concepts due to the lack of time when they sit to prepare for their exams. This is your time to brush up all the basics as it will definitely help you with the speed and accuracy while you solve various problems.
Involve your family and friends in your GK discussions: It's always fun to study with communication. Study hard but study smarter, ask questions, solve puzzles and have discussions with your family. Current affair is a topic for several upcoming examinations and it's a great time to brush up your general knowledge along with your housemates.
Write your thoughts out: As many people do it on a regular basis, writing your thoughts out definitely helps. It's a good way to communicate with yourself and feel free. If you don't want to write down your thoughts, you can definitely write down the key points that you have studied for the day. Making notes daily doesn't harm the students at all!
Home Study is necessary: Studying from home helps but you do need to know where you stand amongst your other competitors as well. Various online exam platforms are now making it easier for students to take online mock tests from home and get an idea of their preparation level. You can choose Eduwhere.in to take online mock tests and start preparing for your exams.
Buy Eduwhere Edge Pass for better preparation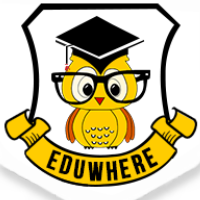 Here is everything you need to know about Leonardo DiCaprio
Leonardo was born on November 11, 1974, and since his childhood, he loved acting.
Leonardo is an actor and a proud environmentalist who works towards various issues all over the world.
He began his career with small appearances in various commercials at the age of 14.
In 1990, he made his debut in television through a short series based on a comedy movie 'Parenthood'. He was nominated for the Young Artist Award for Best Young Actor too.
With the tragic love story by James Cameron, 'Titanic' Leonardo's career touched new heights in 1997. Titanic won 11 Academy Awards.
Leonardo entered the People magazine's list of 50 Most Beautiful People in 1997 and 1998.
His work in movies like The Aviator (2004), Blood Diamond (2006), The Departed (2006), The Wolf of Wall Street (2014) and Once Upon A Time In Hollywood (2020) were well acclaimed and received Academy Award nominations.
He has won various awards like BAFTA, Golden Globes, MTV movie awards and many more for his incredible performance in movies like The Great Gatsby, The Departed, Inception and many more
Leonardo has received the Academy Award for Best Actor for the 2016 movie The Revenant and has been nominated 6 times for the Oscars so far.
He was appointed as the United Nations representative on climate change in the year 2014.
Apart from acting, Leonardo also owns a production company, Appian Way Productions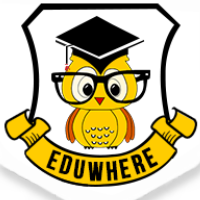 For most of our competitive examinations, we do have to prepare well for the General Knowledge sections. With Eduwhere, learn about amazing general knowledge facts about the world and famous personalities.
Here is everything you need to know about India's first man in space
Wing Commander Rakesh Sharma became the first Indian to enter space on 3 April, 1984.
He flew aboard the Soviet rocket Soyuz T-11 launched from Baikonur Cosmodrome in the Kazakh Soviet Socialist Republic.
Sharma was a part of the Soyuz T-11 and Soyuz T-12 missions.
He spent 7 days 21 hours and 40 minutes in space.
He joined the NDA as an air force cadet in 1966 and was commissioned into the Indian Air Force as a pilot in 1970.
After becoming the first Indian to enter space, he joined HAL in 1987 and retired from flying in 2001.
He is honoured with the Ashoka Chakra and Hero of the Soviet Union for his commendable work.
Visit Eduwhere to prepare for your upcoming exams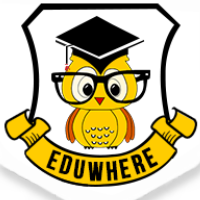 The Common Law Admission Test is a national level entrance examination for admission to candidates in the Undergraduate and Postgraduate exams in law courses. The candidates who clear the CLAT exam can get admission to 22 NLUs along with other colleges/ universities accepting the exam scores.
As the COVID- 19 outbreak has made a huge impact on the entire world, it has equally affected the education sector. Most of the competitive exams, entrance exams and school exams are postponed. The CLAT examination is also postponed after the PM Shri Narendra Modi announced complete lockdown.
As the lockdown can become boring for many of us, it is a good chance for students to prepare well for their exams. All the candidates appearing for CLAT now have extra time to score well.
As the examination pattern of CLAT has now been updated, it is a win-win situation for candidates to prepare well. If you are still not aware of the updated CLAT pattern, here are the complete details regarding the same.
Prepare for CLAT with Eduwhere
The Consortium of National Law Universities (the "Consortium") announced certain modifications in the pattern of the Common Law Admission Test (the "CLAT"), 2020.
This note describes the proposed pattern of questions for each of the five specified areas that the Undergraduate-CLAT 2020 would comprise.
Earlier the UG-CLAT examination consisted of 200 multiple-choice questions. However, the UG-CLAT 2020 exam will be a 2-hour test including 150 questions in it. Each question will carry 1 mark each. There shall be negative marking of 0.25 marks for every wrong answer. These questions would be divided across the following 5 subjects:
English Language
Current Affairs, including General Knowledge
Legal Reasoning
Logical Reasoning
Quantitative Techniques
The UG-CLAT 2020 pattern is updated to focus on evaluating the comprehension and reasoning skills and abilities of candidates. Overall, it is designed to be a test of aptitude and skills that are necessary for a legal education rather than prior knowledge. However, prior knowledge at times may be useful to respond to questions in the Current Affairs section.
In this section of the UG-CLAT 2020, the candidates will be provided passages of about 450 words each. These passages will be derived from contemporary or historically significant fiction and non-fiction writing and would be of a standard that a 12th standard student may be able to read in about 5-7 minutes.
Each passage will be followed by a series of questions that will require you to demonstrate your comprehension and language skills, including your abilities to:
The candidates are supposed to read and comprehend the main point discussed in the passage. Along with that, the arguments and viewpoints discussed or set out in the passage;
Draw inferences and conclusions based on the passage;
Summarise the passage;
Compare and contrast the different arguments or viewpoints set out in the passage; and
Understand the meaning of various words and phrases used in the passage.
Eduwhere Edge for better exam preparation
Current Affairs Including General Knowledge
In this section, you will be provided passages of up to 450 words each. The passages will be derived from news, journalistic sources and other non-fiction writing. The questions may include an examination of legal information or knowledge discussed in or related to the passage, but would not require any additional knowledge of the law beyond the passage.
Each passage will be followed by a series of questions that will require you to demonstrate your awareness of various aspects of current affairs and general knowledge, including topics such as:
Arts and culture;
Contemporary events of significance from India and the world;
International affairs; and
Historical events of continuing significance.
Legal Reasoning
In this section, you will be expected to read passages of around 450 words each. The passages may relate to fact situations or scenarios involving legal matters, public policy questions or moral philosophical enquiries. You will not require any prior knowledge of the law. You will benefit from a general awareness of contemporary legal and moral issues to better apply general principles or propositions to the given fact scenarios.
Each passage would be followed by a series of questions that will require you to:
Identify and infer the rules and principles set out in the passage;
Apply such rules and principles to various fact situations; and
Understand how changes to the rules or principles may alter their application to various fact situations.
Logical Reasoning
The Logical Reasoning section of the UG-CLAT 2020 will include a series of short passages of about 300 words each. Each passage will be followed by one or more questions that will require you to:
Recognize an argument, its premises and conclusions;
Read and identify the arguments set out in the passage;
Critically analyse patterns of reasoning, and assess how conclusions may depend on particular premises or evidence;
Infer what follows from the passage and apply these inferences to new situations;
Draw relationships and analogies, identify contradictions and equivalence and assess the effectiveness of arguments.
Quantitative Techniques
The Quantitative Techniques section of the UG-CLAT 2020 will include short sets of facts or propositions, graphs, or other textual, pictorial or diagrammatic representations of numerical information, followed by a series of questions. You will be required to derive information from such passages, graphs, or other representations, and apply mathematical operations on such information.
To solve the questions in this section you will need to :
Derive, infer, and manipulate numerical information set out in such passages, graphs, or other representations; and
Apply various 10th standard mathematical operations on such information, including from areas such as ratios and proportions, basic algebra, mensuration and statistical estimation.
Preparing for the UG-CLAT 2020
The Consortium plans to publish various preparatory materials for the UG-CLAT 2020, including:
The Consortium will also provide candidates who have successfully completed their application to the UG-CLAT 2020 access to a learning platform where you may access the preparatory materials described above, as well as your scores on various exercises and model question papers.
Here is a list of some important books that can help in the CLAT 2020 exam preparation:
Objective General English 2020 by A P Bhardwaj

Objective General English 2020 by R S Aggarwal

Current Affairs Yearly by Arihant Publications

General Knowledge by Arihant Publications

Modern Approach to Logical Reasoning by RS Aggarwal

Analytical Reasoning by M K Pandey

501 Challenging Logical reasoning Practice Book

Grand Master Box 2020 by Karan Mehta and Harsh Gagrani

Study Package for CLAT and LLB Entrance Examinations by AP Bhardwaj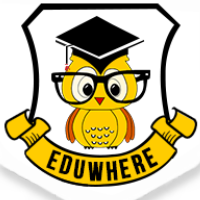 As the exam season is on the verge, a major question is bound to arise in the minds of all engineering aspirants - how to ace the VITEEE exam 2020? VITEEE is the abbreviation of the Vellore Institute of Technology Engineering Entrance Exam. As the name suggests, it is the entrance test for the prestigious VIT.
What is the VITEEE exam pattern?
The VITEEE exam is conducted in a duration of 2 hours and 30 minutes. However, instead of conducting the entire exam in one sitting, the sections per day are divided. The five sections of the exam are as follows -
Physics

Chemistry

Mathematics/ Biology

English

Aptitude
The total number of questions in the exam is 125, with a specific number of marks allotted to each section. This allotment is as follows -
35 marks - Physics

35 marks - Chemistry

40 marks – Mathematics or 40 marks - Biology

10 marks - Aptitude

5 marks - English
This means that under both circumstances, the candidate has to attempt 125 questions. It is important to note that there is no negative marking for any incorrect answer. Therefore, you must strive to attempt each and every question possible.

Prepare for VITEEE with Eduwhere

What is the VITEEE syllabus for 2020?
The subject wise syllabus for VITEEE is as under: -
Physics -
Laws of motion & work, energy, and power

Properties of matter

Electrostatics

Current electricity

Magnetic effects of electric current

Electromagnetic induction

Dual nature of radiation and atomic physics

Semiconductor devices & applications
Mathematics -
Trigonometry and complex numbers

Vector algebra

Differential equations

Differential calculus

Integral calculus

Probability distributions

Analytical geometry of two dimensions

Analytical geometry of three dimensions
Biology -
Cell and molecular structure

Genetics and evolution

Human health and diseases

Biotechnology and its applications

Biochemistry

Human physiology

Plant physiology

Biodiversity, ecology, and environment
Chemistry -
Atomic structure

P, D and F block elements

Electrochemistry

Alcohol and ethers

Carbonyl compounds

Organic nitrogen compounds

Thermodynamics

Carboxylic acids and their derivatives

Isomerism in organic compounds
Aptitude -
Data interpretation

Data sufficiency

Number series

Coding and decoding

Calendars

Clocks and directions

Syllogism
English -
Grammar

Reading comprehension
Why is time management necessary?
A large portion of one's performance in any exam depends upon his preparation before the exam and time allotment while writing the exam. Likewise, The time management skills of any candidate are crucial while attempting the VITEEE exam. That's why you must focus on the time allotment for each section of the question paper and see to it that each section is completed in due time so that there are no chances of missing any portion. Moreover, if you maintain a stable speed and follow optimal time limits, you will be on the safer side due to the low frequency of mistakes occurring.
What are the tips to crack VITEEE 2020?
Some exam related tips can be adopted, which can come to great help. They're as mentioned below -
Arguably, the most important step you must take before beginning with the exam is to read the question paper thoroughly and make an estimate of the level of difficulty in each section.

After doing this, you must allot certain specific time frames to each section and begin with the questions you feel the most confident about. The time allotment to each section should be done on the basis of your own convenience rather than following a particular format or general time frame.

Always and always ensure that you do not exceed the time limit. If this happens, you might end up wasting a lot of unnecessary time after a particular set of questions, which will cause you to lose marks in the questions you know.

Accuracy in the answers is paramount. You must write the answers straight to the point without any misleading statements. Also, clarity of handwriting and neatness in the answer sheet is very important because if you don't maintain these, there are high chances that your marks will get reduced as the examiner might not be able to read what you have exactly written.




Other general tips can help in creating a better strategy for the question paper and improving performance in the exam such as -
Practice as much as you can! There is no substitute to practice when it comes to exams. This is especially applicable to those who have opted for mathematics as sums can never be mugged up. You must solve a variety of sums of each kind instead of a large number of sums of the same pattern. This way, you can cover a much larger portion of your syllabus within a lesser amount of time.

Make use of the previous year's question papers and write mock tests to enhance the overall paper writing skills. Thoroughly analyze the question paper in terms of difficulty, sections, important topics, weightage of each question, and others.

Always make sure that you write the mock test in the same time frame as in which the actual exam is to be conducted. This way, your body can adjust to the biological clock in a natural way, and you would have an added benefit in the exam.

While preparing for the exam, your prime focus should be on the areas where you are not comfortable. When it comes to those sections, you must try to improve gradually and ensure that you do not get stuck in the same as it would lead nowhere and even cause harm to the preparation of the stronger sections.




Which colleges can you apply to after VITEEE?
Contrary to general belief, the number of VITEEE colleges is not limited to just one institute. Various colleges accept the VITEEE exam, and they are as stated below -
Vellore Institute of Technology, Chennai for B.Tech in computer science and engineering




VIT University, Chennai for B.Tech in computer science and engineering




VIT University, Bhopal for B.Tech in aerospace engineering




VIT - AP University, Amravati for B.Tech in computer science and engineering





If you wish to undertake VITEEE online preparation, the EduWhere Edge Pass can come to your rescue. You can find not only a variety of mock tests but also important information regarding the VITEEE exam, which you might not have been aware of earlier. Another advantage of the EduWhere Edge is that you can gain access to multiple courses and exam preparation through just one subscription. This way, if you wish to appear for more than one exam, you do not need to buy mock test papers for each of them separately. The subscriptions can be bought for either a one-month duration or a three-month duration at Rs.99 and Rs.199 each, respectively. This way, you can prepare for the exams as per your own pace and the amount of time you have before the exam.