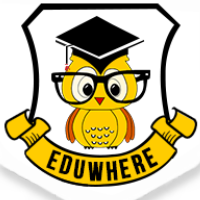 ---
Posts made by Neha Gore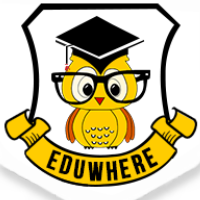 4 members panel to look into #MeToo cases
An announcement was made by Maneka Gandhi, the Union Cabinet Minister for Women and Child Development, regarding the #MeToo cases on October 12, 2018. Her ministry will be setting up a panel of 4 members to look into the sexual harassment at work cases with a zero tolerance policy.
Formation of the National Council for Vocational Education & Training
The National Council for Vocational Training and the National Skill Development Agency will be merged to form the National Council for Vocational Education & Training. The announcement for this merger was made by the Union Cabinet, headed by PM Narendra Modi on October 10, 2018.
Chief Justices for 5 High Courts Named
The names for five chief justices for high courts were recommended by the Supreme Court Collegium on October 9, 2018. The Collegium is headed by the Chief Justice of India, Ranjan Gogoi. The names are: Justice NH Patil for Bombay, Justice DK Gupta for Calcutta, Justice Ramesh Ranganathan for Uttarakhand, Justice AS Bopanna for Guwahati, and Justice Vijai Kumar Bist for Sikkim.
Development of National Waterway-40 Begins
The foundation stone for the work on developing the Ghagra river as National Waterway-40 was laid in Basti, Uttar Pradesh on October 9, 2018. As part of the Sagarmala Programme, the honour was done by Nitin Gadkari, the Union Minister for Shipping, Road Transport & Highways and Water Resources.
Pradhan Mantri Fasal Bima Yojana to Cover Loss by Wild Animals
The scheme was amended to include coverage of damage to crops in wild animal attacks. This will be implemented in select areas on a trial basis. The Union Governments decision was shared by Radha Mohan Singh, the Union Minister for Agriculture.
Election Schedule for 5 Legislative Assemblies Announced
The Election Commission of India announced the election schedule for the Legislative Assemblies of Chhattisgarh, Madhya Pradesh, Rajasthan, Mizoram and Telangana on October 6, 2018.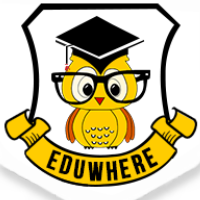 You can understand the importance of taking mock tests from the fact that the official website of the IBPS has a completely separate page for mock tests. Why and how many mock tests to solve is one of the biggest concerns of the candidates preparing for IBPS PO. Some say that these help candidates assess their performance while others believe that these make a perfect medium to revise the syllabus covered. Some people call them the trial exams students take to prepare for the final exam.
Seriously! Are mock tests for IBPS exam limited to just these 2-3 things? No, these are more important than this. If you are also preparing for the IBPS exam and scratching your head what's the need to solve so many mock tests, here are some reasons to help you understand the importance of IBPS PO mock tests.
Understanding the exam pattern
No doubt every student goes through the exam pattern before starting the preparation but the real understanding of this is possible only by taking mock tests. Higher the number of tests you take better will be the knowledge of the type of questions asked, marking system, topics covered etc.
Help in finding out the strong and weak areas
This is one of the major reasons behind solving mock tests when preparing for competitive exams. Based on your performance in your exam, you can easily get to know about the areas you are good at and the ones where you need to focus more to score high marks.
Every question is important in the IBPS bank exam whether these take a fraction of time or more time. The benefit of taking mock tests is that you can identify your strengths and the type of questions that you can solve in a fraction of time. It helps you understand the areas that need more practice and revision to score better in the final exam.
Help in framing a better preparation strategy
By solving mock tests regularly you get used to the type of questions asked in the exam. Now based on your experience like the areas that made you anxious, you can think of a better preparation plan. It is not important to completely reframe the preparation plan. You can simply tweak the existing plan with some minor changes in the schedule. For instance, if you are giving less time to subjects like Quantitative Aptitude, but after taking the mock tests you realized that you need more practice, you can replace it with the subject that you are good at and needs less revision.
Trial run for real exam scenario
The mock test is like a trial run for the real exam scenario. Regular mock tests help you get over the fear of exam day by boosting your confidence. Some websites provide mock tests in real exam like environment to not just prepare you for the online test but also get over the phobia of exam day.
Help in making strategies for the D-day
Mock tests are not just limited to checking your score and the percentiles. The major objective of Bank PO mock tests is to analyze your mistakes and make strategies for the final exam day. The questions given in the exam are always doable. However, some questions need different strategies than others as the objective of asking these questions is to check how you apply the information than how much you know about the concept. Solving mock tests give you an idea about such questions and think of the strategies to solve them effectively in the examination hall.
Familiarity with the twisted questions
As I said earlier, questions in the exam are not just to check your knowledge but also to know how well you can apply the concepts in real life. This is done by asking some twisted questions in the exam. Though the chances of getting same questions are really low due to the changed exam pattern every year, questions in the previous year papers and other practice papers, at least, give you some understanding of the type of questions you might get.
Improved speed
Having good speed along with accuracy is imperative to clear IBPS bank exam. Accuracy is essential as wrong answers dramatically affect the score, which can lead to failure in the exam. Solving mock tests is the only way to work on your speed and accuracy. To get the maximum benefit, you should look for websites that offer bank exam mock tests with detailed solutions by experts. It helps you understand your mistakes and work on them to improve your performance in the final exam. Don't get scared if you fail in a few exams; just remember, you get to learn whenever you fail.
Now when you are aware of the importance of mock tests, it's the time to look for the best platform offering sample papers. Eduwhere is one of the best options when it comes to taking online mock tests. The website gives you access to the mock tests prepared by subject matter experts, who also provide you detailed performance analysis reports to help you improve your preparation.
Scientifically designed IBPS mock tests on Eduwhere give you the feel of actual tests to help you boost your score and get a banking job. The site provides practice tests for both Prelims and Mains exam. You can also attempt free mock tests and based on your experience can buy the full test packages.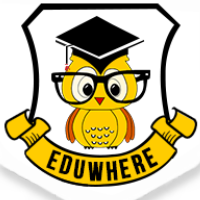 National Games in Goa Next Year
After several delays, the 36th National Games in Goa will be held from March 30 to April 14 in 2019. The executive director of the Sports Authority of Goa, V.M. Prabhudesai made the official announcement in Panaji on October 4, 2018.
24th Senior Women's National Football Championships
Manipur claimed the title for the 19th time, defeating Odisha by 2-1 in the final in Cuttack, Odisha on October 1, 2018.
Manu Bhaker to Lead the Indian Contingent at Youth Olympic Games
The 16 year old shooting champ was named the flag bearer for the Indian contingent by the President of the Indian Olympic Association, Narinder Batra on October 1, 2018. She will be leading the contingent at the 3rd Youth Olympic Games being held in Buenos Aires, Argentina from October 6 to 18, 2018.
8th Asian Yoga Sports Championship in Thiruvananthapuram
The event was inaugurated by the Chief Minister of Kerala, Pinarayi Vijayan at the Jimmy George indoor stadium on September 27, 2018. Nearly 450 participants from 12 Asian countries showcased their yoga skills in the 4 day event.
National Sports Awards 2018
Cricketer Virat Kohli and weightlifter Saikhom Mirabai Chanu received the Rajiv Gandhi Khel Ratna award from the President at a special function at Rashtrapati Bhawan on September 25, 2018. Hima Das, Rohan Bopanna and others also received high honours.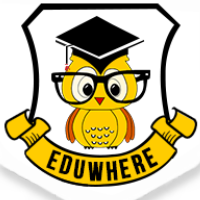 Rakesh Sharma, The New Head of IDBI Bank
Rakesh Sharma has been appointed as the MD and CEO of IDBI Bank for six months by the government on October 5, 2018.
Chanda Kochhar Quits as ICICI Bank MD and CEO
The board of directors of ICICI Bank accepted Chanda Kochhar's request for early retirement, with immediate effect on October 4, 2018.
Mukesh Ambani, Richest Indian
The Forbes India Rich List 2018 has featured Mukesh Ambani as the richest Indian for 11 consecutive years. The chairman of Reliance Industries has a net worth of USD 47.3 billion and is also the biggest gainer this year with an increased wealth of USD 9.3 billion.
ATM Withdrawal Limit Reduced by SBI
The State Bank of India brought down its daily withdrawal from Rs. 40,000 to Rs. 20,000. This will be effective from October 31, 2018.
Image Source: Google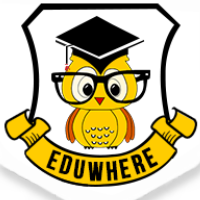 National Dolphin Research Centre Coming Up in Patna
Bihar Deputy Chief Minister Sushil Kumar Modi announced that the first dolphin research centre in India and in Asia will be set up on the banks of river Ganga in the campus of Patna University in Bihar. The announcement was made on 'Dolphin Day' observed by Bihar on October 5, 2018.
USFDA Approval for Breast Cancer Drug
Drug company Zydus Cadila announced the US Food and Drug Administration's final approval to market drug for breast cancer treatment on October 5, 2018. The drug, Exemestane tablet will be made in the strength of 25 mg at the company's formulations manufacturing facility in SEZ, Ahmedabad.
Solar Power Plant Launched in Chernobyl
Ukraine launched its first solar power plant at the abandoned nuclear station in Chernobyl on October 5, 2018. It is a joint German-Ukraine venture which cost USD 1.2 million only. The plant has a capacity of 1 megawatt.
Bellandur Lake Bacteria Resistant to Drugs
This came across in a study in the masters' thesis of Mahesha J. at the Ashoka Trust for Research in Ecology and Environment (ATREE), and researcher Priyanka Jamwal of Centre for Environment and Development at ATREE. The heavily polluted Bengaluru lake, Bellandar, had 14 cases of increased bacteria drug resistance in comparison to the cleaner Jakkur lake.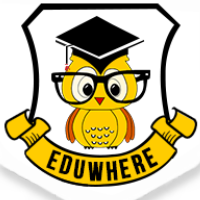 India-Russia Bilateral Summit
India signed a USD 5.43 billion deal with Russia for procurement of the air defence missile system, S-400 on October 5, 2018. It was signed in the presence of Prime Minister Narendra Modi, Russian President Vladimir Putin and other delegates after the 19th India-Russia Annual Bilateral Summit.
Indian Ambassador to Spain Appointed
Sanjay Verma of the 1990 batch of Indian Foreign Service (IFS) was appointed the next Ambassador of India to the Kingdom of Spain on October 4, 2018. He is, at present, the Additional Secretary in the Ministry of External Affairs.
Delhi Declaration on Renewable Energy Adopted by IORA Countries
21 countries of the Indian Ocean Rim Association (IORA) adopted the Delhi Declaration on Renewable Energy on October 4, 2018. This was after the 2nd IORA Renewable Energy Ministerial Meeting held in Greater Noida at the 2nd Global Re-invest India-ISA Partnership Renewable Energy Investors Meet & Expo.
Aung San Suu Kyi Loses Honorary Canadian Citizenship
The Myanmar leader became the first person to be stripped of an honorary Canadian citizenship on October 3, 2018. A human rights activist, Suu Kyi had been honoured with this citizenship in 2007. The honour was taken back due to the human rights violations against the Rohingyas in Myanmar.
Assembly of International Solar Alliance
Prime Minister Narendra Modi inaugurated the first Assembly of International Solar Alliance at Vigyan Bhawan in New Delhi on October 2, 2018. This was in the presence of António Guterres, the Secretary General of the United Nations.
Appointment of India's Ambassador to UN Conference on Disarmament
Replacing Amandeep Gill, Pankaj Sharma was appointed as ambassador and India's permanent representative to the UN Conference on Disarmament in Geneva. At present, he is the Joint Secretary (Disarmament and International Security Division) in the Ministry of External Affairs.
Image Source: Google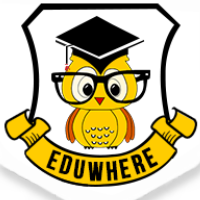 Geographical Indication Tag for Alphonso Mango
The Ministry of Commerce announced the GI tag of Alphonso mango from 5 districts of Maharashtra, on October 5, 2018. Alphonso from Ratnagiri, Sindhudurg, Palghar, Thane and Raigad, is now a part of 325 Indian products with a GI tag.
Celebrations for the Mahatma's 150th birth anniversary
The celebrations for Mahatma Gandhi's 150th year of birth was launched by the Union Government on October 2, 2018. This is also the final year of the Swachh Bharat Abhiyaan in which India intends doing away with open defecation by October 2, 2019.
Digital Platform of Ekta Yatra Launched
The website for the Ekta Yatra programme was launched by the Gujarat chief minister Vijay Rupani on October 5, 2018. It marks the unveiling of Sardar Vallabhbhai Patel's statue on his birth anniversary on October 31, 2018. The Ekta Yatra programme will cover 10,000 villages with the purpose of reinforcing Sardar Patel's vision of 'Ek Bharat, shreshtha Bharat'.
R.N. Ravi Appointed Deputy National Security Advisor
The Personnel Ministry announced the appointment of Chairman of the Joint Intelligence Committee, R.N. Ravi as the Deputy National Security Advisor on October 4, 2018. He is a 1976 batch of Indian Police Service retired officer of Kerala cadre.
Celebrations for the Mahatma's 150th birth anniversary
The celebrations for Mahatma Gandhi's 150th year of birth was launched by the Union Government on October 2, 2018. This is also the final year of the Swachh Bharat Abhiyaan in which India intends doing away with open defecation by October 2, 2019.
International Convention on Sanitation
The Mahatma Gandhi International Sanitation Convention was inaugurated by the President, Ram Nath Kovind in New Delhi on September 29, 2018. The 4 day event saw participation of ministers and delegates of 68 countries. It was organised by the Ministry of Drinking Water and Sanitation.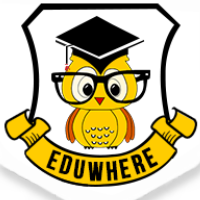 IBPS PO Exam season is here. All of you must be preparing hard for this much-awaited exam to secure a bank PO job. There are many in this crowd for whom this is not the first time in the exam. People try for years together to crack the exam if they fail once. Reappearing in any bank PO examination has its own pros and cons. You are experienced but experience is not helpful also in some cases. We are going to discuss here in detail the challenges and perks of reappearing in any bank PO Examination.
What are the challenges you face if you are appearing for the 2nd or 3rd time?
It may be a common notion that experienced candidates score better than the freshers. However, the picture is not as rosy as it seems for these repeaters. They have their own set of issues to face while preparing for the examination.
Repeaters have seen the failure: It is always at the back of their mind that they have failed once or twice. This will prevent them from staying in the best shape of mind during the exam.
The pattern of Bank PO exam is ever changing: IBPS has become so smart these days that they keep on changing the pattern every single time. Repeaters are also freshers in such pattern. Therefore, no extra benefit of appearing for the second time.
There is always the pressure of it being the last attempt: Just imagine that you have to either get it this time or forget it. This creates a lot of stress in the minds of the candidates.
There is a sense of frustration: If an aspirant is appearing year after year in the exam, it is common that he will be a bit frustrated. On top of that, the failure to get a job also adds to it.
It is difficult to unlearn things from the past: The pattern of the bank exam changes a lot. Sometimes there is sectional timing and sometimes not. It is confusing also at times. Repeaters need to adapt to these changes by unlearning everything from the past.
Adapting to a new strategy is difficult: Just imagine that you have been preparing in a particular way and suddenly you have to change it. This happens a lot with the repeaters as they have to adjust to the new strategy somehow.
Analyzing the failure correctly: It often happens that repeaters think that all they did were wrong. But it is not the case. May be their strategy to attempt sections was wrong. May be their style of approaching a question was wrong. However, repeaters just discard everything from the past and start afresh. It is important to analyze properly what went wrong and correct it. Changing everything is not the ideal solution.
Staying motivated is difficult: You have been facing the failure in an exam and you are still appearing. It is really difficult to stay motivated during this phase. Many go into depression thinking nothing will be alright ever again.
Now that we have seen the challenges, let's get into the perks of appearing in a bank PO examination. Obviously, a repeater can use his/her experience in a better manner to make it count the next time. But how can it be useful? What are the perks of being a repeater?
You have been here, appeared in that: As a repeater, you have experienced the exam hall situation first handed. You know how it is different from taking mocks at home. You may use it to your advantage. Don't repeat the mistakes you may have committed the last time while taking the examination. Suppose you lost your cool in the last 10 minutes while attempting Quant Section, don't let it happen again.
Analyzing and correcting yourself: Your preparation defines you. You must have done something wrong and that is why you have to take the examination again. Analyze those things correctly and correct them.
You can work on improving your scores in your strong areas: This will help you improve your score in the next attempt. Strong sections should be strengthened in order to get those extra marks that will decide your final result. So, if you referred to one capsule of current affairs the last time, you can consult two this time so that you don't leave anything out.
You can prepare better for your weaker sections: Many freshers leave out difficult chapters and think that they will manage with the other chapters. That does not happen in the exam. As a repeater, you know it and will not let it come in the way of your success.
You know the exam temperament: Exam hall is a completely different atmosphere. Repeaters know this very well. Even the strongest minds panic in an examination. But you know yourself and you have seen yourself the last time in the exam hall. You know that you have to learn to calm your nerves during the examination.
You know what approach went wrong the last time: It might be that you got stuck with one seating arrangement or puzzle or data interpretation question last time. This cost you your selection. This time you get the chance to work on such things so that you don't lose your marks like the last time.
You know the exam better now as a repeater: This is a blessing in disguise for you since you are now well acquainted with the exam pattern. For example, English section troubles a lot of candidates with new pattern questions. However, the basic remains the same i.e. it is all about knowing grammar and vocabulary. As a repeater, you can understand such things better.
You can use those bank PO mock tests better: As a repeater, you are wiser now. You know the significance of mock tests. You can utilize these mocks better this time. SBI PO 2016 created the perception that mocks may not come in as useful as they used to be from now onwards. But, as a repeater, you know better: Bank PO Mock tests are useful and they will always be. You just need to know to use them effectively.
Being a repeater has its pros and cons. From SBI PO 2016 onwards, being a repeater is not as beneficial as used to be because of frequent changes in the pattern. However, if you think a bit, you will understand that the basics have never changed. The questions only change and the answer will be based on the old basics only. Grammar rules won't change, BODMAS rule will not change, the puzzle-solving technique won't change. As a repeater, you know these things better. Utilize your experience in a way that helps you to crack it this time for sure.
Make the most of Eduwhere mock tests to practice well for your examinations and nail it with amazing scores.
All the Best!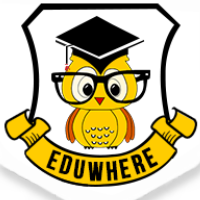 India Retains Cricket Asia Cup in 2018
Defending champions India won the seventh Asia Cup held in Doha on September 28, 2018. Chasing 223, India defeated Bangladesh by 3 wickets in the last ball.
National Long Jump Record at National Open Athletics Championship
19 year old Sreeshankar Murali from Palakkad, Kerala beat Ankit Sharma's 8.19 metres record in the men's long jump category on September 27, 2018. Sreeshankar set the new record at 8.20 metres at the 58th national open athletics championships at Bhubaneswar.
New Meet Record in National Swimming Championship
In an eventful comeback from an injury, Maana Patel of Gujarat set a new meet record in the women's 100 metres backstroke event on September 23, 2018. It was the concluding day of the Glenmark 72nd National swimming championship at the Dr. B.R. Ambedkar Aquatic complex in Thiruvananthapuram, Kerala. She improved her old 2015 record of 1.04.40s with the new 1.04.33s. Sajan Prakash of Kerala broke the existing National record of 1.59.12s to win the men's 200m butterfly with 1.57.73s.
India Loses to Pakistan at Asian Team Snooker Championship
India settled for Silver after losing to Pakistan at the finals of the event being held in Doha on September 21, 2018. The Indian consisted of Malkeet Singh and Pankaj Advani. Pakistan was represented by Babar Masih and Mohammad Asif.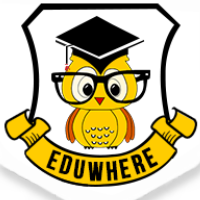 India Loses Asia's Best Stock Market Status
India lost the top spot as Asia's best performing stock market to the Kiwis. The Sensex has gone up 7.6% since January this year in comparison to the 11% rise in the New Zealand Exchange 50 Gross Index.
Increase in Import Duty
The Government of India has increased the customs duty on import of 19 items to stabilise the Current Account Deficit (CAD). The value of import of these items was close to Rs. 86,000 crore in 2017-2018.
Tata Steel Set to Acquire Steel Business of Usha Martin
Tata Steel made an announcement of the acquisition of the steel business of Usha Martin Limited on September 22, 2018. The cost of this exchange will be around Rs. 4,300 to Rs. 4,700 crore. This deal will help in significantly reducing the debts that UML is under. The deal will take 6 - 9 months for completion.
Tamil Nadu to Receive Financing of USD 500 million
The Asian Development Bank (ADB) has approved a financing of USD 500 million in instalments for infrastructural development in 10 cities of Tamil Nadu. The main developments will be in the areas of climate resilient water supply, sewerage and drainage. The first installment of the loan, USD 169 million is for Chennai, Coimbatore, Rajapalayam, Tiruchirappalli, Tirunelveli and Vellore.
PNB, OBC and Andhra Bank to Merge
After the merger of Bank of Baroda, Vijaya Bank and Dena Bank, the next on cards is the merger of PNB, OBC and Andhra Bank. Currently, the government is assessing the viability of this merger and mulling over the pros and cons.
Image Source: Google