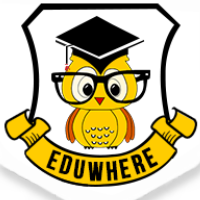 ---
Posts made by Neha Gore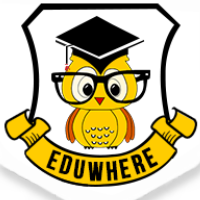 MHT CET 2020 – Maharashtra Common Entrance Test 2020 is a state-level engineering entrance exam conducted by Maharashtra State Common Entrance Cell, Mumbai. It was scheduled to be conducted in the month of April on the dates 13th to 17th (excluding 14th) and 20th to 23rd. However, due to the COVID- 19 outbreak, the exam is postponed until further notice.
It is an online entrance examination conducted for admission to B.E/B.Tech courses offered by 342 institutes across Maharashtra. Lakhs of candidates appear for MHT CET Exam every year. But it's only a few who crack the exam with flying colours. Here are a few guidelines that may help you crack the exam with an outstanding performance.
MHT CET EXAM PATTERN
The first and foremost parameter that needs to be run over by the students appearing for MHT CET examination is the exam pattern. A better understanding of the pattern will help you in analyze and allot time for each section. The MHT CET Exam Pattern is as follows:
There is no negative marking for wrong answers.
Prepare for MHT CET 2020 WITH Eduwhere
EXAM SYLLABUS
MHT CET Exam syllabus is yet another important factor after exam pattern in deciding the time allocation for each question. As per the latest MHT CET notice, the questions in the examination will be application-based. The syllabus of the exam will be based on State Board of Secondary and Higher Secondary education. In the examination, 20% weightage will be given to standard XI curriculum and 80% weightage will be given to standard XII curriculum Students seeking admission in Engineering shall opt for PCM (Physics – Chemistry – Mathematics) and those seeking admission in Pharmacy or other health science courses shall opt for PCB (Physics – Chemistry – Biology). Following is the standard wise MHT CET 2020 examination syllabus.
MHT CET IMPORTANT TOPICS
The MHT CET 2020 exam has a huge syllabus which makes it impossible for students to have a thorough knowledge of each topic. Thus, to make it easier we have evaluated and prepared a list of a few important topics. Students should not miss preparing these topics and should have a thorough knowledge of it.
CHEMISTRY
Chemical Thermodynamics and Energetics

Coordination Compounds

p-Block elements

d-Block and f-Block elements

Alcohol Phenol Ether

Organic Compounds containing Nitrogen

Solid State

Chemical Kinetics

Solutions and Colligative Properties
PHYSICS
Kinetic Theory of Gases and radiation

Atoms, Molecules and Nuclei

Oscillations

Rotational Motion

Electrostatics

Electromagnetic Induction

Magnetic Effects of Current

Semiconductors

Wave Motion
MATHEMATICS
Integration

Trigonometry

Functions

Calculus

Three Dimensional Geometry

Differentiation

Probability, Limits, Continuity and Differentiability

Vectors
Eduwhere Edge for easier exam preparation
MHT CET STUDY MATERIAL
Maharashtra Board has recommended a few books that shall cover the syllabus of MHT CET examination. These books should be given first preference while preparing for the examination. Having referred the mentioned books, students may then shift to reference books as suggested by their seniors or mentors for further knowledge. The list of prescribed books for MHT CET 2020 is as follows:
After completely referring to the above-mentioned books, students should evaluate themselves by taking the test online. Eduwhere gives it's students an opportunity to take up MHT CET 2020 Mock test online by enrolling for Eduwhere Edge pass.
MHT CET PREPARATIONAL TIPS
Start preparing as early as possible. Experts advise starting preparation from the very first day of STD XI

Pay proper attention in class. This will lessen your load at home.

Choose your

MHT CET study material

wisely. Books with higher level may end up in confusing you.

Study each topic thoroughly. Understand the topic instead of mugging up. Better understanding lasts longer.

Try to cover more number of topics. The more you know the more you can answer.

Timely evaluation is necessary. Don't wait for the completion of the syllabus in order to take up the mock test. Testing yourself regularly will help you understand how well is your understanding of the topics studied.

After completing the two or three chapters, revise the topics again and again so that you don't lose hold of the completed topics.

Don't forget the must do-topics. If you find it difficult to understand take help of your seniors or your teachers and make sure you know these topics in and out.

Divide the topics of

MHT CET Exam

syllabus according to your convenience – subject wise, topic wise or marks wise. This will help in fast and easy preparation.
MHT CET EXAM TIPS
Read the question slowly and properly. Rapidness in understanding will only give you a bad result.

Don't waste extra time on any one question. If any question puzzles you, leave it at the moment and move to the next one. Once you have answered all known questions and you have time then come back to the unanswered ones.

Make sure you clear the sectional cut-off. Keep the track of the confidently answered questions of each section. This will help you analyze your position and the marks you need to clear sectional cut-off

If in your

MHT CET Exam

, any section appears difficult then expected then try and answer the number of question that will help you overcome the sectional cut-off. Rest you can work on later once you have finished answering the known questions in the paper.

Avoid using any shortcut methods that may have been shared to you by your peers but you are not confident about.

Avoid guessing answers while going through the question paper for the first time. For the first time, you should answer only those questions that you are sure of.
MHT CET exam is your gateway to the future. Make sure you prepare well. Take timely evaluation test on eduwhere.in by subscribing for Eduwhere Edge pass for 3 months at Rs 199. The constant evaluation will help you identify your weak areas and help you strengthen them.
Your performance in this exam will decide where and with whom will you spend the next 4 years of your life.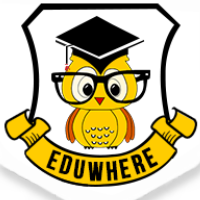 The outbreak of Coronavirus or COVID- 19 has kept all of us locked inside our homes. Most of us are working from home and trying our best to spend a productive day along with being safe. It is also a difficult time for the students as most of the exams are postponed to avoid mass gathering.
During such situations, candidates should utilize their quarantine time in a better way. It's good to treat this time as an opportunity to score well in the exams. But how to do so?
All the schools, colleges, universities and coaching institutes are closed. Even group studies are not possible! We understand that this time is tough. But Eduwhere is here to make it better for you.
Here are the best tips to study from home during COVID- 19.
Have a routine with fitness

: Now that you are at home 24*7, you can just not study but work on making a schedule for your fitness along with studies. Remember, 21 days are enough to form a habit. So let's form a healthy and study in peace. Now that most of us follow the Eat, Sleep, Chill, Repeat routine. It's time to add more productive steps to it. So let's call it Eat, Exercise, Study, Chill, Sleep, Repeat. A fit and healthy body help in better focus and concentration while studying. So don't be a sloth, start working out and make it a habit along with your studies. Also, don't forget, meditation always helps.
Stay socially connected with social distancing:

You are away from your friends and teachers because you are being a responsible person. Well done! But how do you maintain your social life and maintain social distance at the same time? You'll definitely need new lessons, study tips, a little bit of chit-chat and group discussions to study efficiently. Take up online classes and learn from your teachers. Take this as an opportunity, you don't have to worry about getting late for classes. Just relax at home in your pyjamas and learn! Also, don't forget to check on your friends and discuss your study topics and pattern. It's time we all need to help each other.
Done with Theory. Start practising now:

We understand that often you run out of time due to your busy schedule and skip on practising and proper revision. But guess what, now you have all the time in the world. So walk into your home library and take your time to practice as much as you can. Mark your doubts and work harder on them along with your study buddies and maybe reward each other after the 'Who solves this question first?' contest! It's your chance to make studies fun!
Get competitive with Eduwhere Edge:

It's no fun to study without knowing how good you are doing in every subject. But how would you compare your preparation level with other candidates? Eduwhere to the rescue here! With Eduwhere's Edge Pass, you can get access to 300+ mock tests and start preparing for your exams instantly. All you need to do is visit Eduwhere.in, buy the Eduwhere Edge Pass, choose a mock test and start practising. Once you submit the test, Eduwhere's detailed analysis report will let you know about your rank and performance among all the candidates who took the same test. Also, you get instant and detailed solution for the mock tests. So start taking the Eduwhere mock tests now and ask your friends to join you as well.
Don't skip entertainment:

The lockdown can be stressful and you may feel trapped. But always remember, it is for the sake of having a safer and better future. So make the most of this time for bonding with your friends and family. Maybe play a game of monopoly or cook a delicious meal with your folks. Talk, discuss, study hard, share knowledge and ideas. This shall pass too and you'll be all set for your exam!
Stay indoors! Stay safe! Stay happy!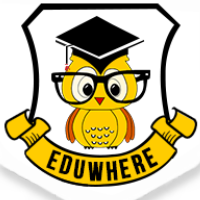 The COVID-19 outbreak has brought the world to a halt. The massive outbreak of Coronavirus across the globe has resulted in a ripple effect of the pandemic at multiple levels. The outbreak has affected the world badly and has resulted in an economic slowdown, obstructed the international travel and trade, secluded the public and so on.
In case of Education, according to a report by the United Nations Educational, Science and Cultural organisation, approximately 290.5 million students have been affected worldwide, owing to the closure of schools, cancellation of classes, delay in exams etc. To support India's proactive measures of containing the spread of COVID-19, all schools and colleges have been closed and the private institutions have moved their classes online. However, a serious concern lies ahead of learners preparing for competitive examinations. They are unable to access learning resources during the very last days of their preparation. Having all the major entrance and university exams between now and the next two months, they have no other option but to carry out exam preparation from home with the available resources. The list of examinations that have been postponed due to this pandemic is as follows:
VITEEE 2020

SSC CHSL

SSC CGL TIER 1

MHT CET 2020

JEE MAIN 2020

LIC AAO
For the students preparing for the entrance exam, to add a cherry to the cake is not knowing the date of their entrance exam. Between this chaos, it has become difficult for the students to focus on their preparation. Thus, to bring an end to this situation, Eduwhere hereby presents some important tips to focus on the preparation of the upcoming entrance examination.
Prepare for your exams with Eduwhere Edge
Refresh Yourself
First and foremost thing that every student needs to do is freshen up. Change of mind is required to engage entire attention towards the exam preparation. Thus, it is better to dedicate one day to doing something that will help you throw away the negative thoughts and bring in the positivity. Activities such as gardening, watching comedy movies etc and staying away from the NEWS will surely help in flushing away the negative thoughts and bringing in the positive energy.
Follow a Routine
Set a Routine. Staying home is a task in itself. This time staying home is a mandate and not an option. So set a routine. This time of the year would have been the time of revision and mock tests. But with the classes shut, it is you who has to evaluate and analyze your own score. Thus, set a routine in which you allot time for revision as well as for mock tests. In order to help students in these difficult times, Eduwhere is providing Eduwhere Edge Pass for Rs 1 for 1 month to help students for online exam preparation. Helping candidates prepare from home has become our utmost priority in these difficult times. Through this pass, candidates will get complete access to all the available online mocks at Eduwhere.
Avoid Distractions
Try to avoid distractions. With everyone at home, distractions cannot be stopped but they can be avoided by making the family members aware of your routine and asking them to support you in your routine.
Take Help
Having family members by your side can also prove to be a blessing in disguise. You can always take help of your parents or siblings on difficult topics. You can take their help in revision as well.
Stay safe and study with Eduwhere Edge
Enroll for online coaching
If your coaching institute has set up online lectures or classes, do enrol for these classes. This will help you revise the topics and brush up your knowledge.
Stay connected with your coaching institutes' online doubt clearing platform. Exam preparation from home may result in the creation of doubts. Thus, through these platforms, you can get your doubts solved and move further in your preparation.
Share your mock tests results with your coaching instructor or tutor regularly. Their analysis of your mock test results will help you know your weak areas and how to work upon them.
It is this digital age which has made it possible for students to stay home and prepare for their upcoming entrance examinations. With COVID-19 around and exams on the head, these tech-enabled platforms will help students learn and evaluate themselves by staying in the safety and security of their homes. This will also yield better outcomes as a lot of time will be saved and invested in working on the weak-scoring areas. For further preparations, do enrol for the Eduwhere Edge Pass which is available at Rs 1 for 1 month and start giving mock tests online.
STAY HOME STAY SAFE AND PREPARE WELL!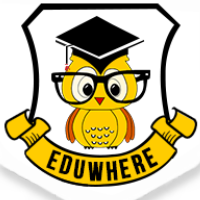 Humanity is going through a tough time fighting a horrid war against coronavirus today. The lockdown period has pushed the world towards a complete standstill, with doctors and medical staff worldwide fighting relentlessly to stop the virus from spreading. So needless to say, you should also do your part too by staying at home and preparing for your exams which have been postponed.
Looking at the flip side, it can be said that students who are appearing for their board examination have benefitted to some extent, from this international emergency due to coronavirus. Now is the time to strengthen their exam preparation with mock tests online.
You might wonder that after so many months of preparation, what more can mock tests do to boost your exam preparation at home during this lockdown.
Buy Eduwhere Edge Pass for your exam preparation
Well, even during this phase when you are gearing up for the remaining tests, mock exams online on Eduwhere can bring you a world of benefits, because -
You can test strategies and understand the most effective one
Yes, you are preparing all the formulae, the theories, the concepts and what not? But lapping up the correct strategy is very important, especially with exams postponed. Now in this emergency, due to the Covid-19, a deadly and very contagious virus, you need to understand how much ready you are for the examinations. Mock tests will help you to strategize how to carry out the preparation to score pretty well.
You can learn new ways to solve numerical questions
Mock-tests are usually a little bit tougher than the original exam-papers hence when you are solving difficult problems, you are taxing your brain to find out new solutions. This, in turn, helps you to solve easier problems in no time. Basically, you get seasoned properly. Sometimes you need to think of new ways to solve a problem based on the concept itself.
Learn better time-management
Taking mock tests will be your perfect partner as far as online test preparation is concerned. You will start solving papers under time constraints which will give you a fair share of an idea of how you have to manage your time while solving question papers during the actual examination. You will be able to understand how much time you have to dedicate to each section to complete the paper in time. If you want to perform well, you must also understand the pattern of the question paper and you should be thorough with it and mock-test papers help you with that as well. All this is required to make sure that you are always spot on!
Practice makes a man perfect
Practice is all you need while preparing. This is a good time to practice, you have been given a chance with exams postponed, so do not let it go in vain. Learn the basics, the concepts, formulae and everything else only to apply the concepts while solving mock-test papers. While solving the papers you might face difficulty, you might get stuck but this will help you to understand how much you are prepared and where you are lagging. The more the mock test papers you solve, the more used to you become with the different types of problems. The practice also increases your tenacity to continue studies for long hours at a stretch.
Analyze your performance better by taking mock tests
Every student must solve the question papers and understand the mistakes they have made. This understanding will help them to know how much they are likely to score in the examination. Check your paper, make the correction wherever necessary and remember the solutions.
Stay Indoors and Study with Eduwhere
If you are one of the students who want to score well in your board examination then this is the right time for you to start exam preparation at home with the mock-test papers provided online by Eduwhere.
Eduwhere is one of those rare online platforms that have made things easier for students with their wonderful initiative of offering the Eduwhere Edge Pass for INR 1. With this pass, you can reap benefits for 1 month just by paying this nominal fee. You can become a member and get access to all the online mock test papers available on their site. This philanthropic gesture ensures a better future for every student who wants to put in his or her best and leverage the tremendous benefits of affordable online test preparation.
Mock tests are perhaps the best way to make the most of your time during the lockdown period because you have got another chance; not everyone is lucky enough to get a second shot. So stay at home, stay safe, and study well while you still have time because once the Covid-19 emergency ends, it will be time for you to prove your mettle.
Remember, rough times never last but tough people always do!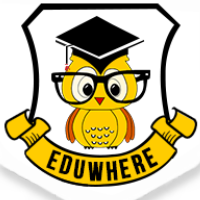 Everyone welcomed 2020 with a bash and a hope that it would turn out being a great year for all of us. Instead, it turned out to be completely opposite of what was expected. The novel coronavirus or Covid- 19 has affected the entire globe to such an extent that people are locked in their houses for days now and it isn't sure when this will end.
It is time for every citizen to behave in a responsible way and stay indoors. People are working from home and schools are closed. Several important exams that were lined up are postponed by the conducting committees.
Here is a list of all the examinations postponed so far:
CBSE postponed all the remaining board exams of classes 10 and 12 scheduled to be held between March 19 and March 31
The IIT JEE Mains exam was scheduled between 5 and 11 April. The National Testing Agency (NTA) postponed the JEE Main exam due to the Covid- 19 outbreak. The new JEE Main dates will be informed to candidates through their registered email ID and phone number.
The Uttar Pradesh Subordinate Services Selection Commission (UPSSSC) recruitment exam for the post of Junior Assistant and Clerk Exam 2016 was scheduled to take place between March 18 to March 26. The exam is now postponed until further notice.
Study from home with Eduwhere Edge
Medical Entrance Examination National Eligibility cum Entrance Test (NEET) is also postponed due to the Coronavirus outbreak and as the lockdown is will continue till April 15.
The Staff Selection Commission examination has postponed the CHSL Tier 1 exams for all further dates are postponed. The new dates will be announced on the website in future.
The Vellore Institute of Technology conducts the Engineering Entrance Examination for Vellore, Bhopal and Chennai campus. The VITEEE 2020 examination was scheduled to take place between 13 - 19 April. The examination is now postponed until further notice.
The MHT CET examination for aspirants to take up admission in the top engineering colleges is conducted every year. The exams for MHT CET were scheduled from April 13 to April 23, 2020, and have been postponed till further orders.
The MAH MCA CET 2020 exam scheduled to be conducted on March 28 has been postponed.
RBI Assistant Main Exam to be held on March 29 has been postponed.
Kerala Public Service Commission or KPSC which were scheduled till April 14 have been postponed due to the Coronavirus outbreak.
The Tripura Board Exams and Tamil Nadu 11th class exams are postponed till further notice.
The Indo-Tibetan Border Police (ITBP) recruitment exam which was scheduled to be held on March 22 has been postponed.
The Bihar Public Service Commission (BPSC) has announced that the BPSC Assistant Engineer recruitment exam which was scheduled to be held on March 21, 22, 28, and 29 have been postponed.
The Karnataka SSLC Exam 2020 scheduled to be held from March 27, 2020, to April 9, 2020, has been postponed.
The decision to postpone all the exams follows Prime Minister Narendra Modi announcing three-week lockdown of the country to prevent the spread of coronavirus and save lives of the citizens.
To provide a helping hand in this situation, Eduwhere offers the Edge Pass to all the candidates only at Rs 1 for 1 month. With the Eduwhere Edge Pass, candidates can take online mock tests for their upcoming exams and prepare from home. Hurry now, offer ends on 31st March 2020.
Eduwhere Edge Pass for your exam preparation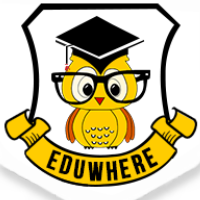 There are more than lacs of law aspirants in our country, and everyone is aware of the national law entrance exam CLAT - Common Law Admission Test. The importance of CLAT as an entrance test for admission in law schools for both undergraduate and postgraduate studies is massive, as this is recognized by multiple different public as well as private law schools across India. For all those who are supposed to appear for the CLAT 2020, we are discussing every important detail related to the same.
So firstly, let us begin with the dates: -
The application form for CLAT will be available on 1st January onwards.

The aspirants can submit it till 31st March, as it would be available online till then.

The fee for the exam can be paid until the last week of March.

The admit card will be released during the third week of April.

The date of the CLAT exam is 10th May 2020.

On the very next day, which is 11th May 2020, the answer key to the exam will be uploaded online.

The final answer key will be made available to the aspirants on 18th May 2020.

The results will be declared on 24th May 2020.

CLAT Exam Preparation With Eduwhere

The details of each of these are as follows: -
Application form -
From 1st January 2020, the application form for the exam will be released online. The exam aspirants should duly fill the form with utmost honesty as incomplete or incorrect forms will not be proceeded in the process.

A valid phone number and email address must be provided along with the form. Apart from that, relevant passport size photographs and other necessary documents are mandatory to be submitted.

Till 31st March 2020, the forms will be available online, so even if any individual has been late, s/he can apply for the exam till the end of March.
Fee payment - The fee for the CLAT exam is to be paid through online mediums. The use of credit and debit cards, as well as net banking, is acceptable. This can be done until the last week of March.
Issue of admit card - Out of all the candidates who have applied for the exam, the eligible ones are given an admit card within the third week of April. This card comes with the necessary information regarding the exam center, its location, test schedule/ table, and so on.
Conducting exam - The CLAT exam will be conducted on Sunday, 10th May 2020. The rest timings will be 3 to 5 pm. However, the candidates are advised to reach earlier by an hour or so with the admit card and valid ID proof to the concerned center. As the online format of the exam has been removed, it will be taken in a pen and paper-based offline mode.
Eduwhere Edge Pass at Rs 1 for your exam preparation
Result announcement - The results of the CLAT 2020 will be declared on 24th May 2020 on the official website of the authorities, which is www.clatcortisumofnlu.com, and along with that, a provisional merit list will also be released.

What is the eligibility for CLAT 2020?
As per the level of course for which the exam is given - undergraduate or postgraduate, the following points are to be kept in mind.
Undergraduate (UG) courses: -
Age - There is no upper age limit.

Nationality - The candidate must be an Indian citizen. NRIs can also apply, but they must contact and consult with the concerned universities directly in matters related to admission.

Qualifications - The candidate must hold a Higher secondary school certificate or an Intermediate exam or any equivalent 10+2 qualifying certificate from a recognized board.

Minimum marks - The candidate must have a score of a minimum of 45% in their certificate (if belonging to a general category) and a minimum of 40% in their certificate (if belonging to SC/ST category).
Note: The students appearing for the qualifying exam in March / April 2020 are also eligible to apply for the CLAT exam.
Postgraduate (PG) courses:
Qualifications - The candidate must hold a valid graduate degree in law from a recognized law school/University. This can be either LLB/ Integrated LLB (Hons.)

Minimum marks - A minimum score of 55% for the candidates of the general category as well as 40% for those of the SC/ST category is mandatory as the eligibility for CLAT.
Note: The students appearing for the qualifying graduation exams are also eligible to apply for PG CLAT exams. The age and nationality requirement is similar in both the levels of the exam.
What are the course options available after CLAT?
CLAT opens the doors to various law courses throughout the nation for the candidates where usually, a variety is seen in the graduation courses. These include -
LLB (Graduation - Bachelor of law)

Integrated courses of law such as BA LLB, BSc LLB, BCom LLB, BBA LLB, and others.

LLM (Post graduation - Master of Law)
In which colleges can you apply after CLAT?
CLAT can be considered as the nationwide pass for multiple law courses as it is accepted by the 22 National Law Universities (NLU) across India as well as by more than 50 private law colleges.

What is the exam pattern for CLAT 2020?
Exam mode - Instead of conducting through the internet, the CLAT exam is to be conducted in an offline mode.

Duration - A total of 2 hours will be allotted to the candidates to write the exam.

Total marks - For both levels of the exam, a total of 150 marks will be set in the paper.

Question style - The paper style in the UG exam will be based solely upon Multiple Choice Questions, whereas in the PG exam, the questions will be divided into two sections: Objective and Descriptive.

Marking - For each correct answer, one mark will be given, whereas, for each incorrect answer, 0.25 marks will be deducted.

Language - The exams will be conducted only in the English language.
How to prepare effectively for the exam?
In order to ace the question paper, strong CLAT exam preparation is a must. The following points can be taken into consideration -
Preparing notes - The first and foremost step you must take is studying thoroughly through your books and making important notes of each and every segment.

Mock tests - Mock tests are very important in the context of performance in the actual exams as they can help you in identifying your strong and weak points and also give an idea about the time frame in which you can complete the actual exam.

Revision - After receiving the

law exam notification

, the time available for preparation becomes very limited, and that's when you must make the most use of the notes instead of mugging up your entire study material.


To all those of you who are looking out for sites that provide an all in one solution, Eduwhere Edge Pass is just the place. CLAT online exam preparation has never been easier as you can get access to multiple notes and mock tests online at just one subscription from Eduwhere. Options for buying a monthly pass, as well as a three-month subscription, are available on the site. This way, you can prepare at your own pace and convenience.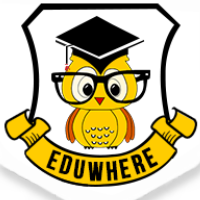 Vellore Institute of Technology Engineering Entrance Examination or VITEEE is one of the most popular National Level Engineering Entrance Exam in India. Cracking this exam, students will be able to enter one of the prestigious Engineering colleges in India called the Vellore Institute of Technology.
The examination is approaching and hence we have prepared this article that will help you with all-round preparation tips that will help you to excel in the exam.
Important dates for VITEEE 2020
Some important dates that you should remember if you wish to appear for VITEEE 2020 are –
The exam will be conducted in a computer-based mode between from 13th to 19th April 2020
The last date for registration of eligible candidates is 22nd March 2020
The result will be declared on 30th April 2020
The exam dates can be updated due to the coronavirus pandemic as mass gatherings are now restricted to ensure the safety of the citizens. Stay tuned at Eduwhere Community for further details.
Prepare for VITEEE exam with Eduwhere
The exam will be held for 2.5 hours at the VITEEE campus and will test knowledge about Chemistry, Physics, Maths/Biology, and English. The exam will be held in 124 Indian cities and 4 International cities like Dubai, Qatar, Muscat, and Kuwait. To sit for the exam, the aspirant needs to get 60% in aggregate in Chemistry, Physics and Maths/Biology in the higher secondary examination.
Around 2 lakh students sit for the exam each year and compete for 5000 available seats. So it goes without saying that you need to gear up smartly to face competition and fare well. You can boost your preparation with online VITEEE mock test on Eduwhere.
Some quick highlights of the exam are -
| | |
| --- | --- |
| Name of the exam | Vellore Institute of Technology Engineering Entrance Examination or VITEEE |
| Application mode | Online and Offline |
| Exam mode | Online |
| Duration of exam | 2.5 hours |
| Official website | vit.ac.in |
You will be able to book the exam slots from the second week of March after you have done the registration. Once you have booked the slot, you will be able to download the admit card immediately.
Get Eduwhere Edge Pass for ₹ 1 only
Coming to the schedules, the exam will be conducted in 3 shifts per day. For each paper, the students will be given 2.5 hours. The exam will be held on the given dates and the day of the exam depends on the registration number and exam centres.
| | |
| --- | --- |
| Session I | 09:00 am to 11:30 am |
| Session II | 12: 30 pm to 3: 00 pm |
| Session III | 4: 00 pm to 6: 30 pm |
VITEEE exam pattern
The exam will consist of 125 MCQ questions. The question paper is divided into 5 parts -
Part 1 – Mathematics/Biology,
Part 2 – Physics,
Part 3 – Chemistry,
Part 4 – English,
Part 5 – Aptitude.
If you are appearing for the MPCEA segment (i.e. Maths/Physics/Chemistry/English/Aptitude), then you will be eligible for all the engineering degree programs, namely B.Tech.
VITEEE exam candidates appearing for the BPCEA segment (i.e. Biology/Physics/Chemistry/English/Aptitude) can only take up engineering for Bio streams. This will include Bio-Engineering, Biotechnology, CSE (specialization in Bioinformatics) and ECE (specialization in Biomedical Engineering). However, you will need to register for Mathematics as a bridge course.
It is important to note that no marks are deducted for wrong answers in this examination. You will only be able to take up the exam in the English language.
In the below table, we have listed the pattern of VITEEE 2020 -
| | | |
| --- | --- | --- |
| Section | Number of Questions | Maximum Marks |
| Physics | 35 | 35 |
| Chemistry | 35 | 35 |
| Mathematics/ Biology | 40 | 40 |
| English | 5 | 5 |
| Aptitude | 10 | 10 |
How can you prepare?
The exam will be held in April, so there is less than one month left. Spend more time on the subjects that you find more difficult to deal with.
Instead of trying to mug up basic concepts, it is always recommended that you focus on understanding the concept and do some self-assessment. That way it becomes easier to remember the fundamentals, leaving out any chance of forgetting.
Try to take as many VITEEE mock tests as you can. Solving sample papers will help you gain more confidence and also formulate strategies that can help you during the exam.
To crack VITEEE 2020 with good marks, you will need to prepare a robust timetable. You need to focus on the following topics from the VITEEE syllabus and allot equal time to all of these topics to strengthen your preparation.
| | |
| --- | --- |
| Subjects | Topics to focus on |
| Physics | Electrostatics, Magnetic Effects of Electric Current, Current Electricity, Electromagnetic Induction, and semiconductor devices, Optics, Thermodynamics |
| Chemistry | Electrochemistry, Organic Nitrogen Compounds, Atomic Structure, Alcohols & Ethers, Biomolecules, Carbonyl compounds |
| Mathematics | Integral Calculus and its Applications, Analytical Geometry of Three Dimensions, Vector Algebra |
| English | Grammar and Comprehension |
| Aptitude | Data Sufficiency and Data Interpretation, Numbers series, Syllogism, Decoding and Encoding, Calendars and Directions, Clocks |
| Revision | Allocate at least a week for revision, VITEEE mock test and solving previous year test papers |
Click here to prepare with Eduwhere
Which books are recommended for preparation?
Picking up the right books is another thing that you should keep in mind to crack the exam with good marks. In the table below we have listed some reference books that will prove to be helpful to you for cracking the VITEEE exam.
Physics
Arihant Series - DC Pandey
Concepts of Physics (Vol 1 and Vol 2) - HC Verma
Physics MCQ Multiple Choice Question Bank - D Mukherjee
Physics Class Class 12 (part 1 and part 2) - NCERT
Chemistry
Conceptual Problems in Organic Chemistry - DK Singh
Essential Organic Chemistry - Ranjeet Shahi
Chemistry Class 12 (part 1 and part 2) - NCERT
Mathematics
Objective Mathematics Part 1 and Part 2 - RD Sharma
Problems in Calculus of One Variable - IA Maron
VITEEE Solved Papers and Mock Tests - Disha Experts
VITEEE is not very tricky and the questions come directly from the books. With the right exam schedules and techniques, you will be able to score good marks in the entrance.
Some tips to follow during the exam
If you find it difficult to solve any question then do not waste your time trying. Instead, move to the next question and come back to it later if you have time.
Keep in mind that you will need to clear sectional cut-off as well as an overall cut-off.
In case you find any section to be challenging, then try to solve the minimum number of questions that will help you to clear the cut-off.
Make sure that you read all the questions carefully before solving, sometimes they can be really tricky.
If you are not sure about a short-cut method, then do try to use that in the exam.
Conclusion
With the right preparation and systematic way of studying, you will be able to crack the VITEEE exam with flying colours. Don't forget to take mock tests online that cover the entire VITEEE syllabus thoroughly, like those available on Eduwhere.
Just be confident and give your finest shot. Best of luck!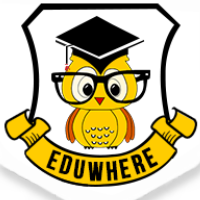 SBI PO and SBI Clerk are two of the most important banking exams in India. Every year a large number of candidates apply for the exams to start their career in the banking industry. However, candidates still have confusion on many aspects like the syllabus, salary, exam pattern, working structure etc. This confusion at times affects the preparation of both the exams. So, here we provide you with the answers of all your questions on SBI PO vs SBI Clerk.
SBI PO and SBI Clerk 2020 exams have been scheduled back to back, which has further increased the confusion among candidates. Now along with the working culture, candidates are also confused which exam to appear for and which one to choose if they manage to clear both the exams. To make the right decision, the aspirants should be well-informed about not just the exams but also other details along with the pros and cons of both the jobs.
Similarities between SBI PO and SBI Clerk
Both the exams are conducted by SBI
Both the exams have three levels: Preliminary Exam, Mains Exam and final selection round. The only difference is in the final round where for SBI PO group exercise and personal interview is conducted while for SBI Clerk another test of specified opted local language is conducted.
Age relaxation
Work Timings
Office timings for both SBI PO and SBI Clerk are from 10-5, however, the timings for PO usually stretch beyond 10-5 schedule due to the demanding work nature.
SBI PO vs SBI Clerk
Which exam is better?
SBI PO is conducted for the officer level post, which is considered to be the highest grade. Aspirants who join as SBI PO can become deputy managers within 2 years of joining, which is one of the reasons people consider PO profile over clerk.
Difference between SBI PO and SBI Clerk
Though both the exams are conducted to recruit candidates in SBI, there are various differences. Given below are the major differences between both the exams
Total number of vacancies
As per the notification, SBI Clerk 2020 will be conducted to fill 8000 vacancies while SBI PO will be conducted for around 2000 vacancies.
Job profile
SBI PO is an officer level post where the candidate gets Public Relation officer profile and manages cash flow, supervises clerical work and focuses on the latest developments.
SBI Clerk, on the other hand, is a clerical level post where the clerks need to deal with the customer inquiries, cheques, demand drafts etc.
Salary
SBI PO
Candidates selected as SBI PO get the basic pay of Rs. 27,620/- (with 4 advance increments) in the scale of 23700-980/7-30560-1145/2-32850-1310/7-42020 applicable to Junior Management Grade Scale-I. In addition to this, the candidate will also get D.A, H.R.A/ Lease rental, C.C.A, Medical and other allowances & perquisites as per rules in force. With all the benefits, the total CTC of a probational officer at SBI varies from Rs. 8.20 lacs to Rs. 13.08 lacs.
SBI Clerk
Starting basic pay of an SBI Clerk is Rs. 13075.00 (11765.00 plus two advance increments admissible to graduates). Candidates selected in Metro cities like Mumbai get the total starting salary of Rs. 25,000 inclusive of D.A., other allowances at the current rate and two additional increments for newly recruited graduate junior associates. In addition to this, as per the bank instructions, candidates joining as SBI clerks are also eligible for provident fund, Pension under New Pension Schemescheme (Defined Contribution Benefit), medical, leave fare and other perquisites.
Exam Pattern and Difficulty Level
Both SBI PO and SBI Clerk have three-level selection procedure consisting Prelims, Mains and a final selection round. The syllabus for both SBI PO 2020 and SBI Clerk is more or less the same. What differentiates them is the difficulty level which is higher in SBI PO due to more complex questions.
Phase I - SBI PO and SBI Clerk Prelims
Exam pattern is the same for both SBI PO Prelims and SBI Clerk Prelims. From the number of questions to the marking scheme, everything is similar in both the exams.
SBI Prelims – PO and Clerk
Phase II - SBI PO and SBI Clerk Mains
Now as you are aware of the differences and similarities between both the exams, prepare well for both. Going through previous year papers and solving online SBI PO and SBI clerk mock tests will help you fine-tune your preparation and perform well in both the exams.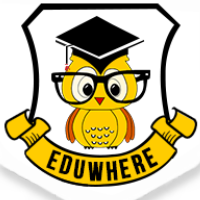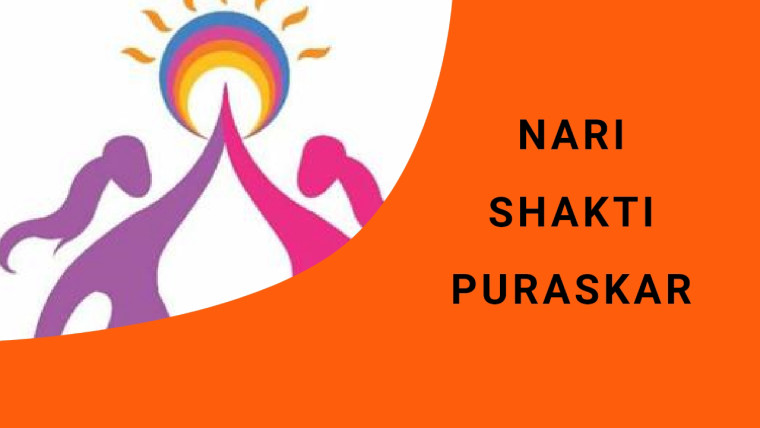 On the occasion of International Women's Day, President Ram Nath Kovind conferred Nari Shakti Puraskar to 15 eminent women.
Women from various fields like sports, agriculture, education, armed forces, handicrafts, wildlife conservation and afforestation were chosen for this honour.
Let's take a look at all the 15 winners of the Nari Shakti Puraskar 2019.
105 yr old Bhageerathi Amma and 96 yr old Karthyayini Amma received the award for their contribution to literacy programs in India.
Bhageerathi Amma cleared the fourth standard examination by becoming the oldest equivalency course student of Kerala State Literacy Mission.
Karthyayini Amma scored 98% marks and topped AkshraLaksham, a flagship programme of the Kerala State Literacy Mission.
104 yr old Mann Kaur was presented with Nari Shakti Puraskar for her achievement in athletics. She is known as Miracle of Chandigarh and has won over 30 medals in track and field events across the world.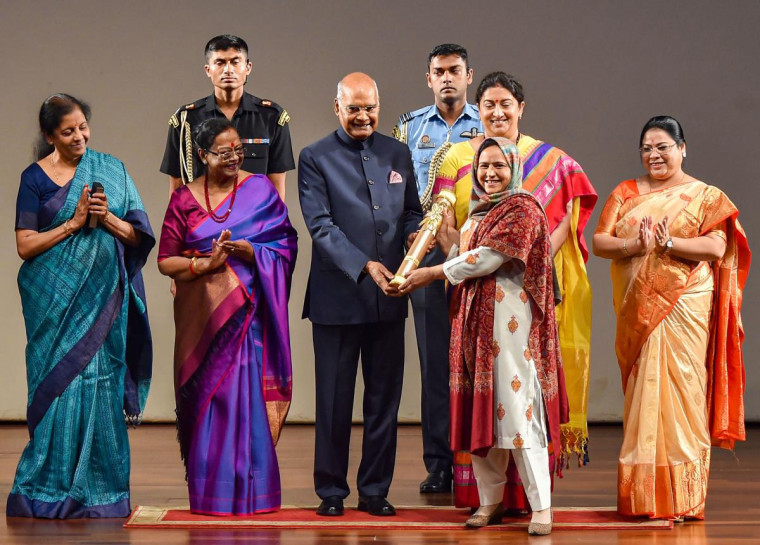 Arifa Jan, founder of Numdha Handicrafts received the award as she trained over 100 women in Kashmir.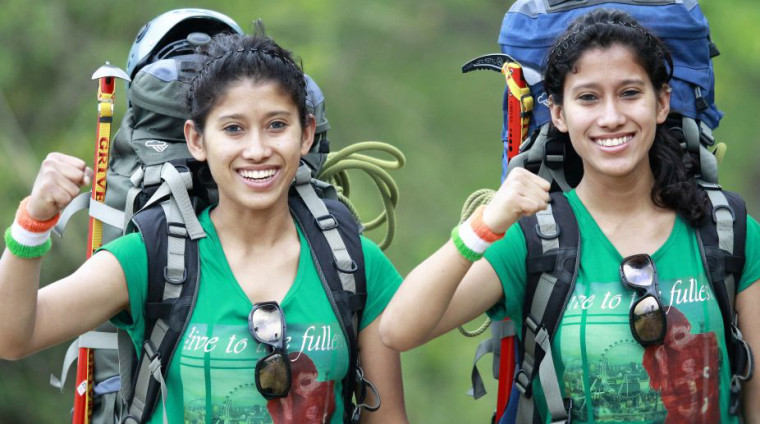 Tashi and Nungshi, mountaineering twins and the first female twins to scale Mt Everest in 2013 were awarded the Nari Shakti Puraskar for their work.
Mohana Jitarwal, Avani Chaturvedi and Bhawana Kanth received the award as they made the nation proud by becoming the first three Indian women pilots to take a solo flight.
Nilza Wangmo from Ladakh received the Nari Shakti Puraskar as she represented the traditional Ladakhi cuisines and recipes across India.
Kalavati Devi was honoured for her efforts as she worked to reduce open defecation by building over 4000 toilets in the villages of Kanpur.
Padala Bhudevi, working for the development of widows and tribal women through community-based organization CAVS (Chinnai Adhivasi Vikas Society) was also conferred with the award.
Rashmi Urdhwardeshe made a significant contribution by signing of MoU with Michelin India to drive forward collaboration in automobile technologies projects in the country. She was awarded the Nari Shakti Puraskar by the president too.
Chami Murmu also known as the Lady Tarzan from Jharkhand was awarded the Nari Shakti Puraskar as she successfully planted more than 25 lakh trees and worked for protecting the local wildlife.
Bina Devi from Bihar, famous as Mashroom Mahila received the award for popularizing mushroom cultivation.
For all such updates related to current affairs, follow Eduwhere Community. You can also get various notifications related to upcoming exams, notifications along with useful tips and tricks.
Eduwhere.in is a platform perfect for preparations for your upcoming exams. An excellent source for mock tests is the Eduwhere Edge pass. With the Eduwhere Edge pass, you can solve mock tests of several different exams with just one subscription plan. If you are planning to give various exams, don't pay for mock tests separately for them. Buy the Eduwhere pass and get access to 300 mock tests for different examinations like SSC, Bank PO, IBPS, SBI PO, SBI Clerk, JEE, NEET, CLAT, AFCAT, CAT, MAT, XAT, RRB, CTET, LIC ADO and many more.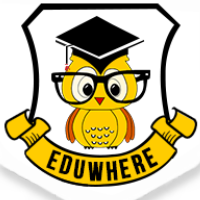 JEE Mains and board exams are perhaps the most important tests for every student who aspires to study engineering, architecture or planning. Students at this juncture in their lives feel pretty pressurized and they find it difficult to find the balance. But believe it or not, with some proper planning, it is not that hard after all.
The first point is perhaps the most important one and that is keeping calm. Then, start your planning and balance your study time for both the exams.
The syllabus for JEE and your Board exams are almost the same, with major differences lying in the pattern of these exams.
Board Exam pattern
Questions in the Board exam are typically descriptive in nature and you will find questions from chapters included in your Class 12th syllabus only. The level of difficulty is moderate and there are no negative marks for wrong answers.
JEE Mains Exam pattern
JEE Mains exam is a computer-based test that includes only objective questions. There are questions from chapters included in both the 11th and 12th standards syllabus, so the range is wider here.
For B.E./B. Tech paper there are 75 questions of 300 marks total

For B. Arch paper there are 77 questions of 400 marks total

For B. Planning paper there are 100 questions of 400 marks total
Take JEE Mains mock tests at Eduwhere
JEE Mains is a competitive examination, so the level of difficulty is obviously higher than that of Board exams. 4 marks are awarded for every correct answer and 1 mark deducted for every wrong answer in the MCQ section. There is also a Numerical Value-based questions section, for which there is no negative marking.
How to balance the JEE Mains and board exam preparation?
The best part of the JEE Mains is that it is conducted twice a year, which means you can now concentrate on one exam at a time. The first phase of JEE 2020 was held between Jan 6th and 11th, but if you couldn't make it then or are not satisfied with how your exams went, there is one more chance for you. Prepare for the second attempt which will be held between April 3rd and 9th 2020 as declared by NTA (National Testing Agency). With regular practice tests online on Eduwhere, you can assess your preparation and go a long way for sure!
But, don't forget to focus on your board exams preparation, since that does not come in phases!
The ideal way to balance your JEE preparations is to chart out a study timetable and stick to it.
You can follow a timetable like the one below, to effectively balance your JEE Mains preparations and Board examination.
Following this timetable will help you stay in touch with all the subjects. So, studying at least 8 to 10 hours a day will help you immensely.
But apart from following the time table mentioned above, as a student, you must take care of a few other things while preparing for JEE Advanced.
Yes,

JEE preparations

take time and you have to be patient and understand the concepts first. Once you get your fundamentals strong, you will automatically feel more confident. This is because if your basic concepts remain clear, you will be able to score well in both the Board examinations as well as

JEE Mains

. The basic concepts of Physics, Chemistry, and Mathematics will not change, after all.
One habit that you must develop from your practice tests is to start by answering the questions that you are sure about. Never waste your time thinking about the ones you are sceptical about. This habit will save you time and once you complete your answers, you will get time to revisit the questions you are not very sure of.



DO NOT ignore any part or chapter while preparing for JEE. Certain chapters might be included in your JEE Mains but not in JEE Advanced examination. For instance, Electronic Devices and Communications Systems chapters in Physics form an important part of JEE Mains and the Board exam, but they are excluded in the

JEE Advanced

Exam. So you must be mindful and go through these chapters well. Solve as many questions as you can from mock tests and previous years' papers.




Final words
While preparing for your board exams, make sure to concentrate more on the exclusive board type questions. These subjective type questions come with more weightage in the Boards exams.
The importance of online mock tests cannot be emphasized enough, because practice will lead you to perfection. You can register yourself on Eduwhere for their comprehensive JEE Mains online mock tests, and strengthen your preparation for the engineering entrance exam.