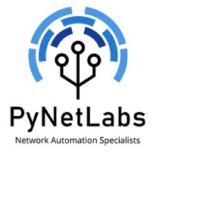 ---
Posts made by Pynet Labs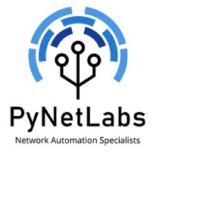 PyNet Labs
is a Corporate training company that offers training related to Networking industry and Cyber Security according to the industrial standards.
Here are the brief explanation of the PyNet Labs course:
CCNA Training:
This is an entry level training in the networking domain. Anyone who wants to start their career in the Networking domain can start with CCNA training.
CCNP Enterprise Training (ENCOR 350-401):
The ENCOR 350-401 is the only core exam for the enterprise track for its CCNP certification by Cisco. Which is the next level after taking the CCNA training.
CCNP Enterprise Training (ENARSI 300-410):
The ENARSI 300-410 is the only concentration exam for the enterprise track for its CCNP certification by Cisco. Which is the next level after taking the CCNP Encor training.
CCNA DevNet Training:
For the DevNet track training it is recommended to have the Python programming knowledge so PyNet labs has customized its course that offers Python and CCNA DevNet training in one course.
CCNP DevNet Training:
CCNP DevNet training is taken by the network engineers to advance their Network Automation Skills.
Cisco SD-WAN Training:
Cisco SD-WAN training is important because many of the networking companies are shifting toward SD-WAN technology so it's recommended to network engineers to upgrade.
Versa SD-WAN Training:
This is also a SD-WAN training from the other vendor "Versa". This training is also about SD-WAN technology.
Cisco Nexus + DC ACI (300-620):
PyNet Labs has designed a combination of two courses i.e. Cisco Nexus and Cisco ACI Training. This training is about deploying, configuring and managing Cisco Nexus Switches using NX-OS and in ACI mode both.
Advanced Cisco SD-WAN:
Any network engineer feels that they need to upgrade their SD-WAN concepts so they can take Advanced SD-WAN training.
Cisco Deviot 300-915:
The DEVIOT 300-915 Certification is one of Cisco's concentration exams in the DevNet track that verifies the candidate's IoT application development knowledge.
Cyber Security:
PyNet Labs has recently launched the course of cybersecurity which is certified by EC council and this certification training is CEHv12 that we are offering.
Moreover, PyNet labs has one more course program i.e, 100% Job Guarantee Program.
PyNet Labs Job guarantee program is designed for both the fresher and experienced Network Engineer. In this program freshers can join to learn a new skill and get placed whereas experienced professionals can join to brush up their skills and get jobs with suitable hikes.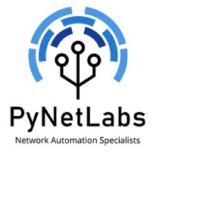 SD-WAN is one of the trending networking technologies in today's advancing world because it is cost-effective, highly flexible, provides end-to-end security, and optimized user experience. SD-WAN is the advanced technology of the traditional WAN,
Visualizing all the factors of SD-WAN, all the industries are moving towards SD-WAN technologies from traditional WAN technology. So, companies want their Network Engineers to know about SD-WAN technology.
Let's first understand who needs to enroll for PyNet Labs' Cisco SD-WAN training.
L1 and L2 Network Engineers who feel now it's time to upgrade their skill for better career growth.

Network Engineers who feel stuck with their career and salary can upgrade for better career growth and salary hike.

Network Engineers looking to change their company can take the SD-WAN training for better job opportunities.

Any networking professional who has done CCNA and CCNP ENCOR can take the SD-WAN training to upgrade their skills as SD-WAN is very trending, and all the enterprises are looking forward to shifting to SD-WAN technology.

A networking professional whose enterprise is shifting towards SD-WAN technology from traditional WAN technology can take SD-WAN training.
Which training institute 'Network Engineer' should join to take SD-WAN training?
The answer is, Network engineers who want to take SD-WAN training can join PyNet Labs!
PyNet Labs is the best SD-WAN training institute in India where you can enroll to upgrade your knowledge according to the current networking industry demand and take your company to greater heights by making their work easier.
Here are some benefits listed below for those who will join our SD-WAN training-
Instructor-Led-Online training with a training Duration of 40 Hours

All the teaching materials will be provided

Official course outline by Cisco will be followed, and a few more customized case studies will be added

UNLIMITED Lab Access for each learner for learning SD-WAN deployment on real SD-WAN

Everyone joining PyNet Labs SD-WAN training will get lifetime Access to the class recordings and private telegram group for doubts and queries

Building your own SD-WAN Lab on our servers from SCRATCH.

We make sure LABS are available for practice during the class/right after class

Our course completion certificate with a unique Certificate ID
Join PyNet Labs to take the SD-WAN training and upgrade your skills with one of the trending technologies according to industrial standards and get yourself benefited by upgrading your networking career.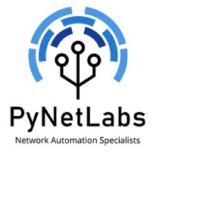 In any field, working professionals must upgrade their skills and knowledge over time to keep themselves updated according to company standards.
So why not in the networking industry?
The networking industry is rapidly advancing its technologies, and these industries want their employees to handle the network from the very beginning to advanced levels. To handle an advanced network in any organization, a network engineer must have good knowledge and understanding of CCNP because it is professional networking training.
The CCNP certification has seven tracks, which are divided into, core and concentration certification exams. Whereas the Core exam has one exam for each of the tracks, and the other hand, the concentration exam has several choices, and you can choose any one of your choices.
Let's understand the first track of these seven, i.e., the enterprise track.
To have the full CCNP training knowledge of the enterprise track, networking professionals must take the ENCOR training (core exam) and ENARSI training (concentration exam).
To become a good network engineer, one must have the training and an in-depth understanding of advanced routing and switching to handle the networks and the networking devices. and the advanced knowledge they can get after taking
the Cisco ENARSI training
.
Any network engineer who has completed CCNP ENCOR and wants to complete their CCNP knowledge by taking the
Cisco Enarsi training
can join PyNet Labs and advance their knowledge.
Also, we have both ENCOR and ENARSI certification training batches available for weekends and weekdays. Enroll and get yourself enhanced with the top networking skills.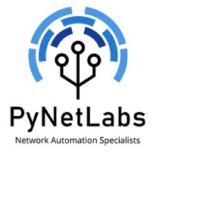 CCNA is the first step for networking professionals who want to pursue their careers in the Networking industry. This is the associate-level certification exam known as CCNA 200-301. After completing this training, networking professionals will learn basic networking concepts. And with this network, engineers can get networking jobs at an associate level with a minimum salary package.
However, any Networking professional who is ambitious to have career growth and have a suitable hike should upgrade themselves with the trending technology. As all the networking industries are advancing every passing day with the advancing technologies, they want their network engineers to have in-depth knowledge of advanced networking.
Therefore the next step is to take the CCNP training!
As we know, everything is digitalized. It's best to go with the Cisco CCNP online training. Then you can complete your training along with your current job.
One such training institute is PyNet Labs which offers online training on trending technologies according to the Networking Industry.
CCNP is professional-level training, and after completing this training, networking professionals will be able to handle professional-level networking in any enterprise. This consists of seven tracks, and network engineers can choose any one according to the field they are interested in which is further divided into two exams i.e., the Core and Concentration exam.
The first track out of these seven is CCNP Enterprise which is the most common and highly selected certification by network engineers. In this, there is only one core known as CCNP ENCOR 350-401, and the concentration exam has six choices out of which network engineers have to choose any one.
To clear the certification on the first attempt without wasting time and exam fees, one must join a training institute for in-depth knowledge of the professional-level certification syllabus.
PyNet Labs is one of the best training institutes where you can enroll to upgrade your skill according to the company standard and acquire a successful career with suitable hikes.
Moreover, we have a 100% job guarantee program, where both freshers and experienced professionals can join and get the benefits of getting trained with a new skill along with a job opportunity for the freshers and a suitable hike for the experienced professionals.
Join PyNet Labs and keep your networking career ready for the next step.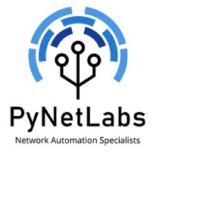 Software-Defined Wide Area Networking (SD-WAN) is a life-changing technology that simplifies the control and management of the IT infrastructure by delivering a virtual WAN architecture that securely connects users to their applications.
Many vendors, such as Cisco, Versa, etc., have introduced SD-WAN solutions; one such vendor is Versa, who introduced SD-WAN solutions over conventional WAN technologies. Versa SD-WAN is also known as the true multi-Tenant SASE architecture worldwide.
Some of the Versa SD-WAN advantages are mentioned below
;
Reduced deployment time and complexity by simplifying the control of IT Networks.

Provides reliable and very secure Internet access to the cloud.

Cost-effective as the circuit costs are low due to the usage of broadband, DIA, LTE, etc.

Improved WAN control as all the operations are automated.

Efficiency is very high with very less chance of error.
With the advancement in WAN technologies, every networking enterprise looks forward to upgrading itself to have efficient and reliable work. So these enterprises want their Networking professionals to take the Versa SD-WAN training to have the knowledge and better understanding of the SD-WAN technology.
Therefore, Network Engineers are recommended to upgrade their skills by joining the best training institute. But very few institutes in India have introduced the Versa SD-WAN course in their training programs.
PyNet Labs has managed to launch Versa SD-WAN training for the Network Engineers, where they will learn how to integrate Versa SD-WAN with their current network.
Our Versa SD-WAN course comes with some benefits that are listed below;
Instructor-led Online training will be provided.

Lab workbooks will be provided.

A custom course outline will be followed, covering all 4 Versa SD-WAN Certifications.

Unlimited Lab Access for each learner and integration on real SD-WAN Labs.

Lifetime Access to the class recordings and private telegram channel for the doubt and queries.

Build your SD-WAN Lab on our servers from scratch and practice during the class/right after class.

PyNet Labs provides a course completion certificate with a unique certificate ID.
PyNet Labs Versa SD-WAN Training batch is going to start from 10th December where Networking professionals can enroll to upgrade their skills with the trending technologies.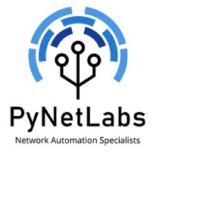 The Cisco Certified DevNet Professional and Cisco Certified DevNet Specialist - IoT qualifications are linked to the Cisco DEVIOT 300-915 Certification. The candidate's understanding of IoT application development is verified by one of Cisco's concentration tests for the DevNet track.
In order to pass the Cisco DEVIOT 300-915 Certification test, candidates must possess knowledge of the Cisco IoT edge to compute and network architecture, including Cisco IOx and Cisco EFM, IoT Data Visualization, and security techniques.
Candidates can prepare for this exam by taking the course Developing Solutions with Cisco IoT & Edge Platforms (DEVIOT 300-915), in which they learn:
How do network programmability and automation streamline initiatives to simplify and reinforce security protocols while lowering data quantity and complexity?
Methods for maximizing the MQ Telemetry Transport (MQTT) protocol for improved device usability, faster data transfer, and lower power consumption.
If you want to be able to manage your industrial network and connected devices at scale, you should seek for a training course that covers creating, implementing, and debugging edge applications as well as understanding how to use management tools. Then PyNet Labs' DEVIOT 300-915 training is right for you.
Course length
Training under instruction: five days in a classroom
Virtual classroom instruction: five days of online classes
How this will help you
This course can assist you in:
Utilize network automation and programmability to simplify applications, reduce data complexity and size, and improve security protocols.

Learn how to use MQ Telemetry Transport (MQTT) protocol to its fullest potential for more flexible device use and lower power consumption.

Acquire 40 CE points for recertification.

Become a member of the DevNet Class of 2020 by preparing for the DEVIOT 300-915
Who should apply?
The target audience for this course is largely network and software engineers who are curious about automation and programmability and who occupy the following positions:
engineer for consulting systems

IoT Designer Network Manager Network Administrator Network Engineer Sales Engineer

Engineer for systems

architect for technical solutions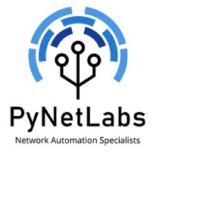 What should be done following CCNA training has become one of the most often requested issues ever since Cisco revised its certification courses. Many network engineers don't even know the answer to this question and many will often suggest the CCNP track after CCNA, but considering the latest technological advancements, the best way to move forward will be CCNA DevNet Training.
A qualification for entry-level network engineers is called CCNA, or Cisco Certified Network Associate. It is a credential that attests to a candidate's familiarity with and competence with fundamental networking topics. If someone wants to work as a network engineer, they must undergo CCNA training.
Given that most businesses are making significant investments in automation, network automation is the networking industry's present and future.
In response to the networking industry's move toward automation, Cisco established a new certification track in February 2020 that is only focused on network automation.
The DevNet track was developed for network engineers who wanted to be able to use software to automate routine networking chores as well as software developers who wanted to work on Cisco networking hardware.
Therefore, CCNA DevNet is a wonderful option for all newly graduated network engineers. Network engineers will be prepared for network automation job responsibilities via DevNet Associate training.
The associate-level certification in the DevNet track, called CCNA DevNet, focuses 80% of its instruction on DevNet basics and 20% on networking principles. To earn the DevNet Associate certification, you must pass the DEVASC 200-901 exam, which covers the fundamentals of software development and design for Cisco platforms.
DevNet 200-901 Training will provide -
Better Job opportunities

Better Salary Packages

Most demanded Programming Skills

It also helps network engineers learn about IoT
Conclusion – Network Engineers should always keep upgrading their skills in order to stay relevant to most demanded networking skills and move ahead in their career. Network Automation is currently the most demanded skill in the networking industry and a network engineer can get it through CCNA DevNet Training.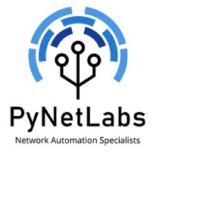 As soon as a person completes their Graduation, the first thing that they want is a JOB with a decent SALARY.
In today's fast-paced and advancing world, more than a degree, one needs skills to fetch them a decent job. It is recommended that a job aspirant focuses on skill building according to industrial standards.
Keeping this in mind, many training institutes have introduced a Job Guarantee Course so that job aspirants can upgrade their skills and get a guaranteed job from that training institute.
To ease your search, we recommend you join PyNet Labs!
PyNet Labs is one of the best Cisco partner corporate training companies for Network Engineers that offers training on the latest technologies according to industry standards.
Also, we have a Job guarantee program for network engineers, designed for both fresher and experienced professionals. In this program, the fresher can learn a new skill and get placed, whereas the experienced professionals can brush up their skills and get a deserved hike.
Our job guarantee program is designed in a way that we start with the placements from the very first day someone enrols for PyNet Labs Job Guarantee Program.
Our Job Guarantee Program comes with some more benefits that are mentioned below;
50% money-back guarantee to those who enrol on our 100% Job Guarantee Program if you are not placed in any company.
An easy student loan is available for 6/12/18 months
On-paper placement guarantees those enrolling on our 100% Job Guarantee program.
Lifetime access to the recordings for the revision.
24X7 unlimited Lab Facility for the better practice of the students.
Lifetime doubt-solving and placement assistance.
To impart knowledge, we first need to communicate in a way that everyone can understand. Therefore PyNet Labs has included English-spoken classes in the 100% Job Guarantee program. Also, we will help you to build your resume in a professional way so that your resume gets shortlisted.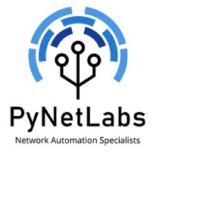 As with any other certification exam, passing a Cisco exam is not straightforward.
Professionals with Cisco CCNA 200–301 qualifications must build and maintain a networking system that requires continuous monitoring, rather than just connecting a few monitors to a few CPUs or server systems.
Because of this, Cisco CCNA exams are created so that a candidate with extensive networking knowledge and abilities may only pass them.
Visit for more details: https://pynet.medium.com/what-is-the-best-way-to-prepare-for-the-ccna-exam-e697a3dd7fe9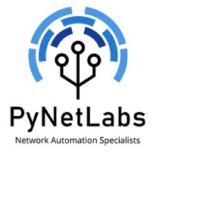 Cisco networking is the best choice when it comes to creating streamlined network architectures. This architecture for connecting networks is intended to strike a balance between the privacy of individual Local Networks and the amount of data required between subnetworks. Ever since LANs were first implemented, there has been a definite increase in the need for SD-WAN. In this article, we will have a look at what is SD-WAN and why should network engineers go for SD-WAN training.
The general use of software-defined WAN (SD-WAN) technology over the last several years has been the single most transformative development in the networking industry, fundamentally altering how WANs are managed and secured by IT professionals.
Designing a network is more complicated than it used to be due to changes in how much data is moved across networks, the types of data being transferred, and the continuous upgradation of bandwidth use. Experts with the right amount of experience and education are needed. As a result, many companies are in search of skilled networking engineers who can create customized network infrastructure. Cisco SD-WAN training has become crucial at this point.
What is SD-WAN?
SD-WAN is Software Defined WAN. A wide area network (WAN) is the data communication link between two or more LANs that are geographically separated by a great distance (from a few miles to thousands of miles). In a software-defined WAN, configuration and management are handled by a computer program. As a result, it may be rapidly and readily modified to suit evolving requirements.
A single unified SD-WAN can consolidate network connections and allow the orchestration of application delivery over an entire network, making an enterprise SD-WAN a powerful tool for bringing a firm into the digital era.
Why SD-WAN Training?
Candidates who complete the Cisco SD-WAN training program will be more equipped to secure networks, speed up application performance, and boost company agility while decreasing bandwidth expenses. System integrators, administrators, installers, and designers of network solutions will benefit most from taking the certification course. If you work in IT and are hoping to further your career, or if you are already employed in IT but want to demonstrate that you have the abilities necessary to manage your company's network, this is an excellent choice for you. Individuals that have completed Cisco's SD-WAN training program.
Visit for more: Cisco SD-WAN training