How to access the Eduwhere Edge Pass?
Select the Pass

Select the desired pass with either 1 month or 3 months validity
Unlock Mock Tests
After checkout, Eduwhere will unlock all mock-tests, valid as per the pass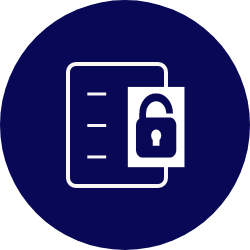 Get Full Solutions & Analysis
Take the tests, get full solutions and analyse your performance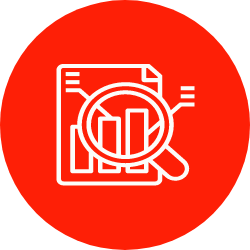 SBI Clerk
SBI has released notification of recruitment of Junior Associates and Junior Agricultural Associates in Clerical Cadre in SBI. The Board has included special recruitment drive for Tura(Meghalaya) and Kashmir Valley. The State Bank of India has added one more special recuitment drive for filling up of backlog vacancies.
1. ELIGIBLITY CRITERIA:
(A) Essential Academic Qualifications: (AS ON 01.01.2018)
(i) For Junior Associates: Graduation in any discipline from a recognised University or any equivalent qualification recognised as such by the Central Government.
(ii) For Junior Agricultural Associates : Graduation in Agriculture or Agriculture allied activities from a Government recognised university/Institute.
Those who are in the final Semester/ year of Graduation may also apply provisionally subject to the condition that, if called for interview/joining, they will have to produce proof of having passed the Graduation Examination on or before 30.06.2017. Candidates having integrated dual degree (IDD) certificate should ensure that the date of passing the IDD is on or before 30.06.2016.
Note (a) The date of passing eligibility examination will be the date appearing on the mark sheet or provisional certificate issued by the University / Institute. In case the result of a particular examination is posted on the website of the University / Institute, a certificate issued by the appropriate authority of the University / Institute indicating the date on which the result was posted on the website will be taken as the date of passing. (b) Matriculate Exservicemen, who have obtained the Indian Army Special Certificate of Education or corresponding certificate in the Navy or Air Force, after having completed not less than 15 years of service in Armed Forces of the Union are also eligible for the post. Such certificates should be dated on or before 30.06.2016. ( c) Candidates should be able to write and speak English.
(B) Age Limit : (As on 01.01.2018) Not below 20 years and not above 28 years as on 01.01.2018 i.e candidates must have been born not earlier than 02.01.1990 and not later than 01.01.1998 (both days inclusive)
Relaxation of Upper age limit :
| | | |
| --- | --- | --- |
| Sr. No. | Category | Age Relaxation |
| 1 | SC / ST | 5 years |
| 2 | Other Backward Classes (OBC) | 3 years |
| 3 | PWD (Gen) | 10 years |
| 4 | PWD (SC /ST) | 15 years |
| 5 | PWD (OBC) | 13 years |
| 6 | Persons domiciled in Jammu & Kashmir State during the period from 01.01.1980 to 31.12.1989 | 5 years |
| 7 | Ex-Servicemen/Disabled Ex-Servicemen | Actual period of service rendered in defence services + 3 years, (8 years for Disabled ExServicemen belonging to SC/ST) subject to max. age of 50 years |
| 8 | Widows, Divorced women and women judicially separated from their husbands & who are not remarried | 9 years (subject to maximum age limit of 35 years for General, 38 years for OBC & 40 years for SC/ST candidates) |
2. EMOLUMENTS: The total starting emoluments of a Clerical Cadre employee payable at Metro like Mumbai will be around Rs.20950.00 per month inclusive of D.A. and other allowances at the current rate (Junior Agricultural Associates will be eligible to get more amount of Special Pay, by Rs.490.00 p.m. which is reckoned for DA,HRA and uperannuation benefits) . Allowances may vary depending upon the place of posting. They will be eligible for reimbursement of various perquisites, Provident Fund, Gratuity, Pension under New Pension Scheme (Defined Contribution Benefit Scheme), Medical, Leave fare and other facilities, as per the instructions of the Bank as may be issued from time to time.
3. PAYSCALE 11765-655/3-13730-815/3-16175-980/4-20095-1145/7-28110-2120/1-30230-1310/1-31540 .
4. PROBATION PERIOD: Selected candidates will be governed by the terms and conditions of the Service Regulations of the Bank in force at the time of joining. The newly appointed Junior Associates/ Junior Agricultural Associates will be on probation for a Minimum period of 6 months. 15 prescribed e-lessons will be required to be completed by newly recruited Junior Associates/ Junior Agricultural Associates during the probation, for getting confirmed in the Bank, failing which their probation will be extended till completion of the same. 15 prescribed e-lessons (for confirmation) will include role-based e-lessons. Further, before the probation period comes to an end, the performance of the newly recruited employees will be evaluated and the probation period of those employees whose performance fails to meet Bank's expectation, may be extended. 9. APPLICATION FEE AND INTIMATION CHARGE : (Non Refundable)
5. HOW TO APPLY
Candidates can apply online only from 20-01-2018 to 10-02-2018 and no other mode of application will be accepted.
For more information please check the Official Website.
6. APPLICATION FEE AND INTIMATION CHARGE : (Non Refundable)
| | | |
| --- | --- | --- |
| Sl. No. | Category | Total |
| 1 | SC/ST/PWD/XS | Rs. 100/- (Intimation Charges only) |
| 2 | General and OBC | Rs. 600/- (App. Fee including intimation charges) |
Fee/Intimation charges once paid will NOT be refunded on any account nor can it be held in reserve for any other examination or selection.
SBI Clerk syllabus is split into the following sections:
Quantitative aptitude – Maths of class X level
Logical reasoning – logical reasoning questions (verbal and non-verbal)
Marketing – marketing concepts and banking products
Computers – general knowledge of hardware, software
Current affairs – general knowledge and current events
English language – questions from the language and skills of reading, writing
Preliminary Exam Pattern
Name of the Test
No. of Questions
Marks
Duration
English Language
30
30
Composite Time of 1 Hour
Numerical Ability
35
35
Reasoning Ability
35
35
Total
100
100
Main Exam Pattern
Name of the Test
No. of Questions
Marks
Duration
General Awareness
50
50
35 Minutes
General English
40
40
35 Minutes
Quantitative Aptitude
50
50
45 Minutes
Reasoning Ability &
Computer Aptitude
50
60
45 Minutes
Total
190
200
2 Hours 40 Minutes
Exam Postponed due to Covid- 19