Staff Selection Commission (SSC) is an organization under the aegis of Government of India. It recruits staff for various posts in various Ministries and Departments of the Government of India and in Subordinate Offices. Staff Selection Commission Combined Graduate Level Examination (SSC CGLE) is one of the biggest recruitment drives carried out by the central government. It is conducted almost every year.
Important Dates
SSC CGL 2019 Exam Form- to be announced
CGL 2019 Registration closes- to be announced
Last Date To Pay Online Application Fee- to be announced
SSC CGL Computer Based Examination (Tier-I) exam date: May 29, 2021 to June 7, 2021
SSC CGL Result- To be announced
How to access the Eduwhere Edge Pass?
Select the Pass

Select the desired pass with either 1 month or 3 months validity
Unlock Mock Tests
After checkout, Eduwhere will unlock all mock-tests, valid as per the pass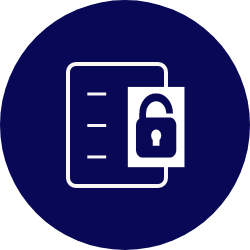 Get Full Solutions & Analysis
Take the tests, get full solutions and analyse your performance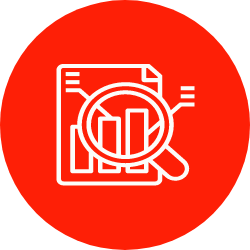 SSC CGL Tier - I
The Staff Selection Commission conducts the examination for Combined Graduate Level to appoint candidates in Grade B and C category. This four-tier exam has Tier I and Tier II as the computer-based exams and Tier III and tier IV where the applicants have to take up a descriptive paper and computer proficiency test. The aspirants have to qualify each phase to get selected for the desired position.
Indicative Syllabus for Tier-I of the Examination :
General Intelligence & Reasoning: It would include questions of both verbal and nonverbal type. This component may include questions on analogies, similarities and differences, space visualization, spatial orientation, problem solving, analysis, judgement, decision making, visual memory, discrimination, observation, relationship concepts, arithmetical reasoning and figural classification, arithmetic number series, non-verbal series, coding and decoding, statement conclusion, syllogistic reasoning etc. The topics are, Semantic Analogy, Symbolic/Number Analogy, Figural Analogy, Semantic Classification, Symbolic/Number Classification, Figural Classification, Semantic Series, Number Series, Figural Series, Problem Solving, Word Building, Coding & de-coding, Numerical Operations, symbolic Operations, Trends, Space Orientation, Space Visualization, Venn Diagrams, Drawing inferences, Punched hole/pattern –folding & un-folding, Figural Pattern – folding and completion, Indexing, Address matching, Date & city matching, Classification of centre codes/roll numbers, Small & Capital letters/numbers coding, decoding and classification, Embedded Figures, Critical thinking, Emotional Intelligence, Social Intelligence, Other sub-topics, if any.

General Awareness: Questions in this component will be aimed at testing the candidates general awareness of the environment around him and its application to society. Questions will also be designed to test knowledge of current events and of such matters of everyday observations and experience in their scientific aspect as may be expected of any educated person. The test will also include questions relating to India and its neighbouring countries especially pertaining History, Culture, Geography, Economic Scene, General Policy & Scientific Research.

Quantitative Aptitude: The questions will be designed to test the ability of appropriate use of numbers and number sense of the candidate. The scope of the test will be computation of whole numbers, decimals ,fractions and relationships between numbers, Percentage. Ratio & Proportion,Square roots, Averages, Interest, Profit and Loss, Discount, Partnership Business, Mixture and Alligation, Time and distance, Time & Work, Basic algebraic identities of School Algebra & Elementary surds, Graphs of Linear Equations, Triangle and its various kinds of centres, Congruence and similarity of triangles, Circle and its chords, tangents, angles subtended by chords of a circle, common tangents to two or more circles, Triangle, Quadrilaterals, Regular Polygons , Circle, Right Prism, Right Circular Cone, Right Circular Cylinder, Sphere, Hemispheres, Rectangular Parallelepiped, Regular Right Pyramid with triangular or square base, Trigonometric ratio, Degree and Radian Measures, Standard Identities, Complementary angles, Heights and Distances, Histogram, Frequency polygon, Bar diagram & Pie chart English Comprehension: Candidates' ability to understand correct English, his basic comprehension and writing ability, etc. would be tested.
Tier I (Computer Based)
Date of Exam
Part
Subject
Number of Questions
Marks
Total Duration for General Candidates
Total Duration for visually Handicapped and Cerebral Palsy candidates

From

July 25 -August 20, 2018

A
General Intelligence & Reasoning
25
50

60 Minutes (Total )

80 Minutes (Total)

B
General Awareness
25
50
C
Quantitative Aptitude
25
50
D
English Comprehension
25
50
SSC CGL 2019 Exam Form- to be announced
CGL 2019 Registration closes- to be announced
Last Date To Pay Online Application Fee- to be announced
SSC CGL Computer Based Examination (Tier-I) exam date: May 29, 2021 to June 7, 2021
SSC CGL Result- To be announced
Q1) What pattern has been devised by the selection Commission for ssc cgl 2018 Exam?
A1) The Staff Selection Commission has officially declared the SSC CGLE 2018 Revised Exam Pattern . Following radical changes were made in the CGLE 2018 -
Both SSC CGLE Tier 1 and Tier 2 will be held online mode i.e. Computer-Based Test (CBT).
In Tier 1 exam the Number of Questions have been reduced from 200 to 100. The total marks remain 200,with a time duration of 60 minutes.

Tier 1 exam as only qualifying.However, marks secured by the candidates in Tier I & Tier II, together, would determine the eligibility of the candidates to appear in Tier III & Tier IV of the CGLE .

Descriptive Paper in English/Hindi ( Writing of Essay, precis , Letter, Application, etc) for Tier III.The question Paper will be bilingual can be given in either english or hindi medium.

The final merit will be prepared on overall performance in Tier-I, Tier-II and Tier-III. However, the candidate will need to qualify all the tiers i.e. Tier-I, Tier-II and Tier-III separately. There will be no sectional cut-off.

Interview section has been dispensed from SSC CGL Selection Process.
Q2) What is the current system for allotting centers for CGL Exam?
A2) Candidates must select the centers carefully according to their convenience and indicate the same correctly in their application form in which he/she desires to take the Tier I examination.Selection Commission reserves the right to divert candidates of any centre to some other Centre within the Region or outside to take the No changes regarding exam centers will be entertained under any circumstance.
Q3) Which Category / section of candidates are exempted from payment of fees for CGL 2018 Examination?
A3) All Women candidates and candidates belonging to Scheduled Caste, Scheduled Tribe, Physically Handicapped, and Ex-Servicemen eligible for reservation are exempted from paying application fee, as per extant government orders.
Those who are not exempted from paying the exam fee may submit the requisite fee through State Bank of India only either in the form of challan, generated online, or through SBI Net Banking. Payment can also be made through any Credit or Debit Card.
Q4) Mention / What are the dates for SSC CGL 2018 Exam?
A4) Important necessary Dates for SSC CGL 2018 Exam
SSC CGL Tier- I
Date of Release of Detailed Advertisement - To be Announced later
Closing Date for Applications - To be Announced later
Tier-II Examination Date - To be Announced later
Q5) What necessary documents are to be carried,once a candidate gets qualified by the Commission for appearing at the Data Entry Skill Test/Computer Proficiency Test?
A5) Candidates who will be declared qualified by the Commission for appearing at the Data Entry Skill Test/Computer Proficiency Test will be required to produce all the relevant Certificates for document verification -
Graduation Mark sheet (3 year Degree Course)

Provisional Certificate

Certificate of Graduation in original as proof of having acquired the minimum educational qualification on or before the 1 st June, 2018, failing which the candidature of such candidates will be cancelled by the Commission.
Q6) Is SSC CGL 2018 Exam going to be online or offline?
A6) According to the official notification released by Staff Selection Commission both SSC CGL Tier 1 and Tier 2 will be conducted in online mode i.e. Computer-Based Test (CBT).
Q7) Is the Exam Syllabus declared in the SSC CGL Notification will still be applicable for both Tier 1 and Tier 2 Examinations?
A7) Yes, the exam syllabus declared in the SSC CGL Notification is still applicable for both Tier 1 and Tier 2 Examinations.
Q8) Does Eduwhere.in Provide any Sample Mock papers for CGL Exam 2018?
A8) We here at Eduwhere.in strive to provide you with Free Sample Mock Papers for SSC CGL Exams that are based on the actual exam pattern.This allows the aspirant to analyse his/her test performance and hence work on those areas which need improvement .
Q9) What are the steps to download SSC CGL Tier 1 Hall Ticket?
A9) According to the official notification the Admit Cards for SSC CGLE Tier 1 Exam which is going to be held are most likely to be released on June 2018.Follow the below steps to download the admit card -
Open the official tab ssc.nic.in

Search for the link 'CGLE Tier1 Admit Card 2018' .

Once the link opens candidate needs to enter his details i.e registration number, date of birth or other particulars in the required field.

Click on the submit button.

Admit cards will be displayed on the screen. Take a print out of the hall ticket for future reference.
Q10) Are there any Interviews to be held for selection to posts through SSC CGLE 2018?
A10) As per the government orders, interviews for selection to posts through SSC CGLE 2018 has been dispensed. The commission has decided to shift the exam from offline mode to online mode also to do away with interviews from 2018 for all SSC Exam (Group D,C and B).
Q11) What is the current scheme for Tier 2 of the Combined Graduate Level Examination 2018?
A11) Scheme of examination (Tier 2) in SSC CGLE 2018 Exam
Paper-I & II are compulsory for all the categories of posts.

Paper-III is only for those candidates who apply for the post of Statistical Investigator Gr.II & Compiler.

Paper IV is only for those candidates who apply for the post of Assistant Audit Officer.
Q12) In case an applicant gets shortlisted for SSC CGLE 2018 then where will he/she applicant get posted?
A12) Two major factors determines the place of your posting.
a) Depends on the Post for which applicant has applied -
If he/she joins as an Assistant in any of the ministry, then may get posted in Delhi,Assistant Section Officer (CSS) has permanent posting in Delhi.

If join as Preventive officer/Examiner in Central Excise,then posted in coastal area such as Vishakhapatanam, Chennai, Mumbai etc.

In CBDT(Central Board of direct Taxes) You may join as Inspector/Assistant in Any city, initial posting will be in Delhi, followed by a probable posting in abroad.
b) Depends on the Rank scored by the applicant -
Applicant's rank is a major determining factor where he/she is likely to get posted.

After the final result, once the applicant gets the desired post, or any other post as per the marks, preference and rank.

You will be asked to fill State preference. The better rank you get, more chances will be high of getting home posting.
Q13) How should one prepare for Numerical Ability in SSC CGLE 2018 Exam?
A13) Practice on eduwhere.in the non-redundant Test papers for SSC CGLE 2018 Examination.Solve various different questions on Numerical Ability and assess your Performance reports to identify your weak and strong areas thus level up your actual exam scores. You can perform the test can both on web & mobile device as well.
Q14) When is SSC CGLE Tier II going to be held?
A14) Official dates for SSC CGLE Tier-II are yet to be announced. Only those Candidates declared qualified by the Commission will be eligible for CGLE Tier-II . Candidates can update themselves with Tier 1 exam results along with dates for tier 2 exam through the Commission's website.
Q15) What is the essential academic criteria for the post of Assistant Audit Officer?
A15) Only those candidates who have the following academic qualification will be eligible for the post of Assistant Audit Officer, that is -
-Chartered Accountant
- Cost & Management Accountant
- Company Secretary
- Masters in Business Studies
- MBA (Finance- Masters in Economics Business
Candidates interested for Assistant Audit officer post will have to appear Paper IV.
Q16) What will happen if one gets failed in paper-III for SSC CGLE Recruitment?
A16) Paper-III is only for those candidates who apply for the post of Statistical Investigator Gr.II & Compiler. In case a candidate is unable to crack the paper he/she will be considered for other post, as per the academic qualification.
Q17) If a candidate does not hold Aadhar Card, will it be a problem for im/her in SSC CGLE 2018 Registration Process?
A17) Candidates may note Aadhar Card is not mandatory.
Q18) Is there a possibility to submit the application again in case a candidate commits an error?
A19) A notice has been recently uploaded by the Staff Commission in reference to the Online Application Forms for CGLE 2018 . In the notice it has been clearly mentioned that only one application is to be submitted by the candidates.In case of multiple applications, the last application for which part 1 and part 2 registrations have been completed will be accepted.Candidates are advised to visit the website of the commission.
Disclaimer -
FAQ for SSC CGLE have been provided only for informative purposes to the interested applicants.Eduwhere makes no claim to the authenticity of the the content provided above.Therefore, it is advised to visit the official website of Commission ssc.nic.in