How to access the Eduwhere Edge Pass?
Select the Pass

Select the desired pass with either 1 month or 3 months validity
Unlock Mock Tests
After checkout, Eduwhere will unlock all mock-tests, valid as per the pass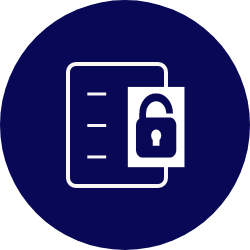 Get Full Solutions & Analysis
Take the tests, get full solutions and analyse your performance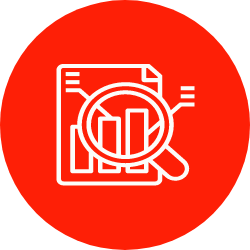 Why Choose Eduwhere?
---
Benefits for users from Eduwhere

Practice Mock Tests & Previous Year's papers
Take Free Online Mock Tests & Section Tests.

Tests prepared by expert faculties
The tests are designed by various independent educationists, top faculty & subject matter experts across the country.

Latest Exam Notifications
Get complete information on latest exam pattern & syllabus, exam dates & important exam alerts.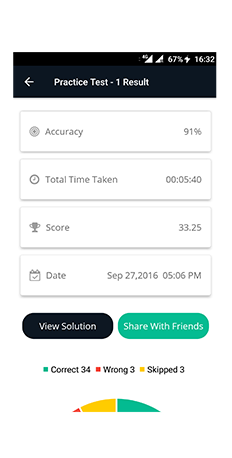 Online Test assessment
With analysis report evaluate your performance with in-depth analysis to know your areas of improvement with each test.

All India National Mock Tests
National Mock Exams organized for performance and rank analysis.

Detailed Solutions
View solutions for each incorrectly answered questions within each practice set.

67 K+
Questions to Practice

474.9 K+
Tests Attempted

903.1 M+
Test Taken Hours

7.7 M+
Questions Solved

27
Exams Available
Testimonials
---

I am really satisfied with the kind of work you guys are doing. The free mock tests for SSC CGLE are really helping me a lot with my exam preparation. The Eduwhere app is a great app for SSC & other exam preparation.
Priya Srivastav

Good for exam preparations and I can practice myself and analyze my weak areas with the detailed solutions provided at the end of each test.
Balaji

Eduwhere.in has latest mock test papers and practice test series based on respective exam pattern & syllabus. What I like about Eduwhere is that it also has an android app available on Google Play Store which helps me practice wherever I go.
Kanika Tomar

It is a very good helping site for the students who are trying to bank exams. we hope you will upload many more exam papers for us thanking you.
Raj Shekhar